That's the theme this week for
and I'm going to cheat on this one.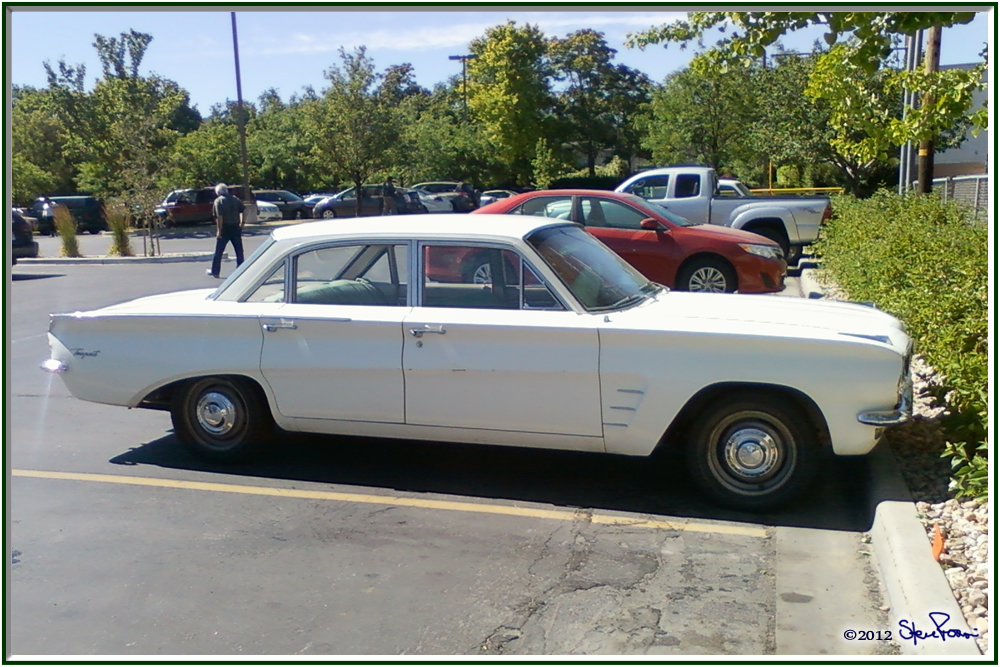 See, I don't own a smartphone. But my phone does take pictures, so at least I'm being faithful to that part.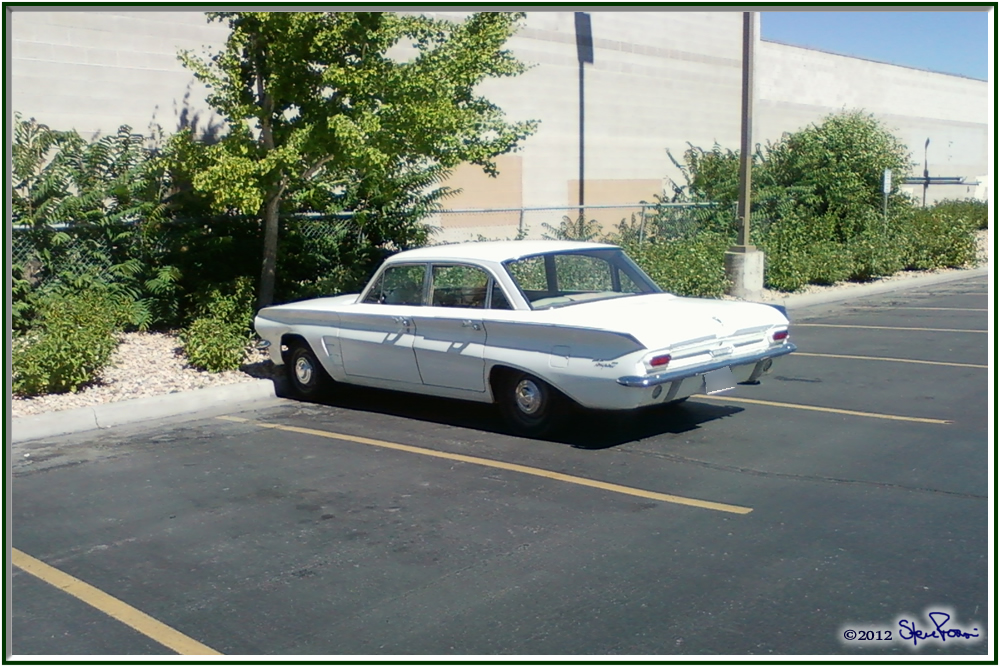 I took these pictures one morning when walking home from dropping one of my cars off for repairs. I had dropped by the local Deseret Industries (Utah thrift store) and saw this cool old Pontiac Tempest in the parking lot. Had to take some pictures of it, and I'd left my camera at home.
It's a '61, '62 or '63, if the pictures I looked up on Google are right.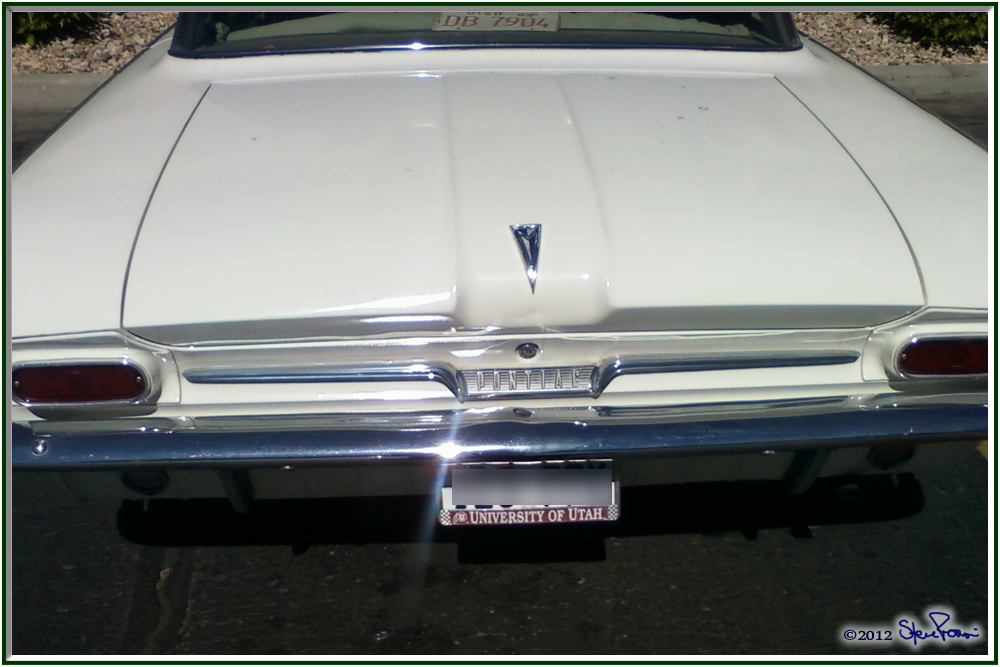 Back in the 60's, it was just a family economy car. Your basic, boring 4-door. But, older than most of the people reading this blog, it's kind of cool, and it caught my eye.