As I was stumbling around the internet the other day I came across some artistic photos taken with an infrared camera.
I was intrigued. Enough that I got online and found a pretty cheap infrared camera ($89), they had some pretty nice ones for a lot more money but I wasn't going to invest several hundred dollars into something I wasn't sure I'd like or even be good at.
So, mine aren't as good as you'll see on the link I gave above, but the camera just arrived today so here is an example of my first attempts. The first sets have 3 versions of the same picture, an infrared one, a regular color version and a copy of the color one in black and white. Comments and suggestions are welcome.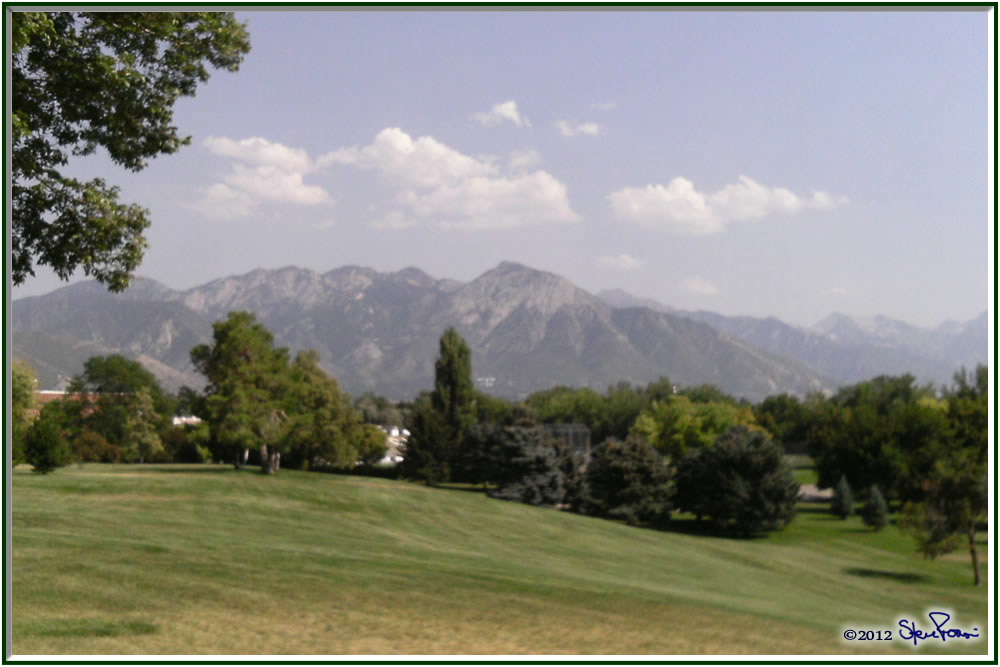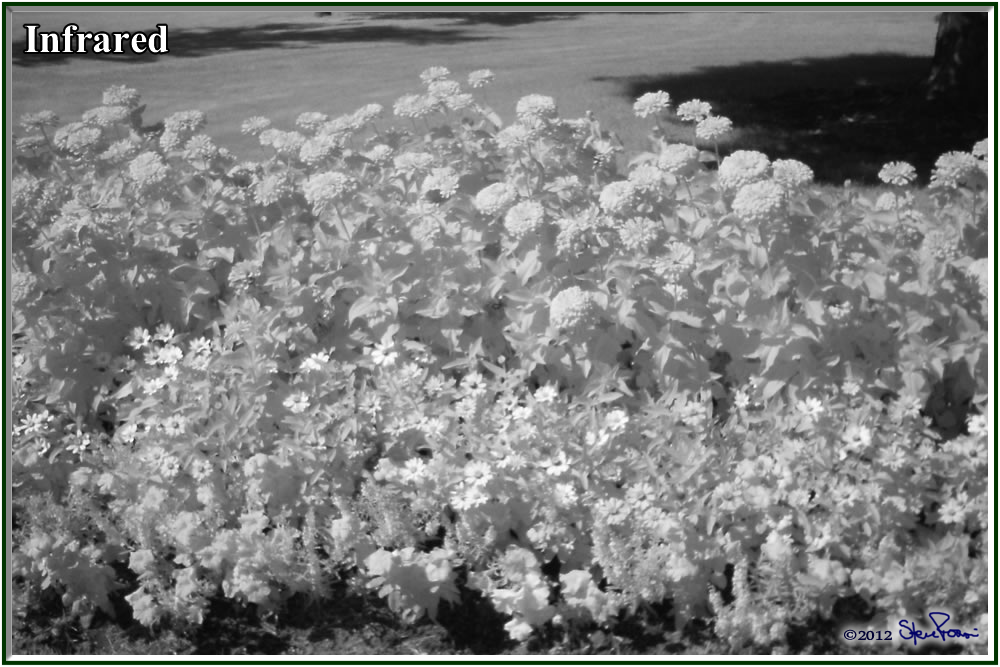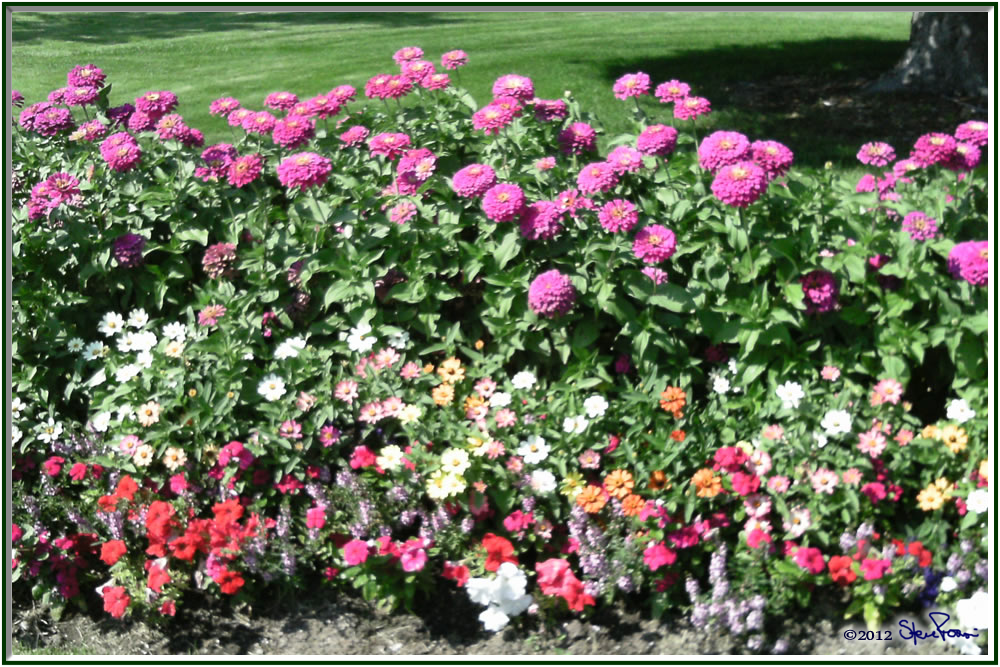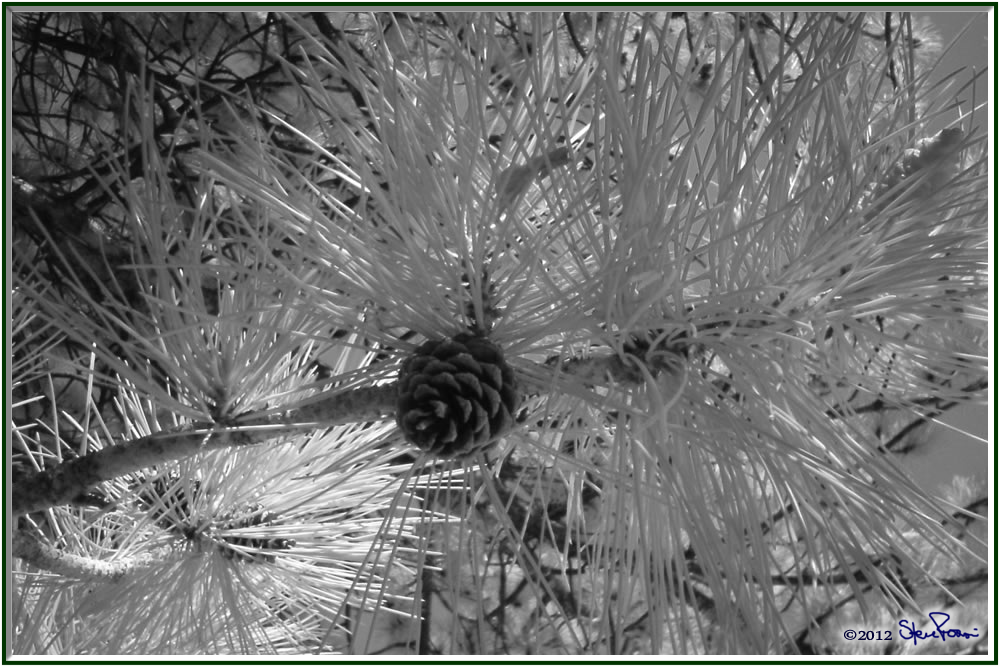 Weird one here. I know I moved the camera when I took the picture, all of the hand-held pictures I took were blurry. But the movement on these two stars, or whatever they are, is not consistent. One is a nice smooth arc, the other a zig-zag.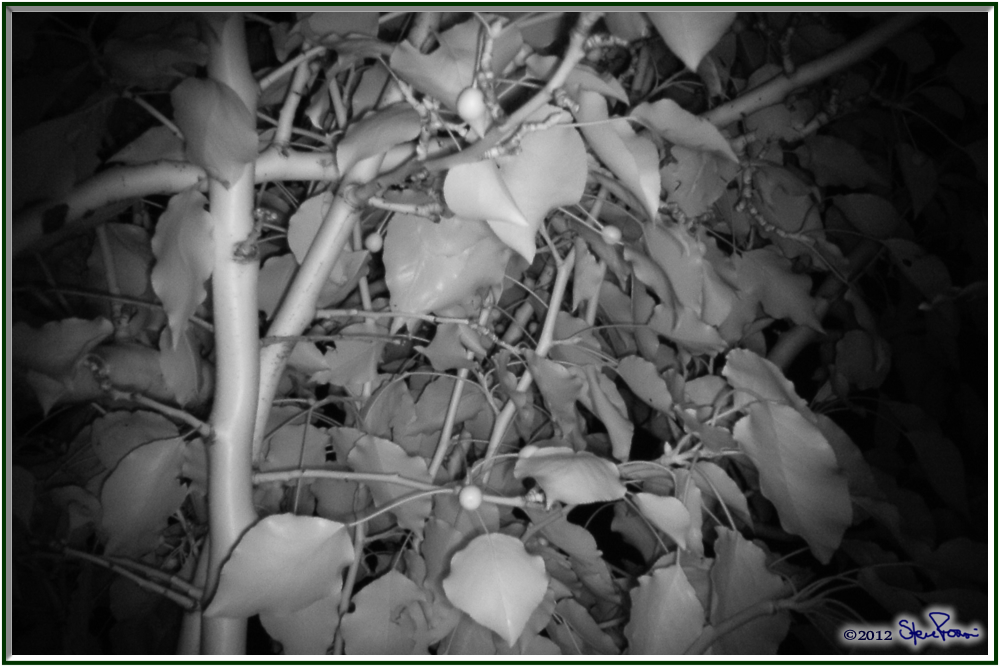 Here's that infrared picture colorized.