(Twenty fathoms under in a milky green light the spectral cabins, the skeleton cottonwoods, the ghostly gas pumps of Hite, Utah, glow through the underwater mist, outlined and edges softened by the cumulative blur of slowly settling silt. Hite has been submerged by Lake Powell for many years now, but Smith will not grant recognition to alien powers.)
– Edward Abbey, "The Monkey Wrench Gang".
In 1966, the Glen Canyon Dam was finished and Lake Powell was born. There's been a lot of controversy over the flooding of Glen Canyon, Edward Abbey made his feelings clear in 1975 in the book "The Monkey Wrench Gang"; their ultimate goal is to blow up the Glen Canyon Dam. And there are still environmental groups advocating draining the lake and restoring Glen Canyon.
Personally, I don't know how I would have felt about the destruction of such a beautiful area back in the 60's when they were building the dam. At the time I wasn't even old enough to be in grade school, and I was living a couple thousand miles away.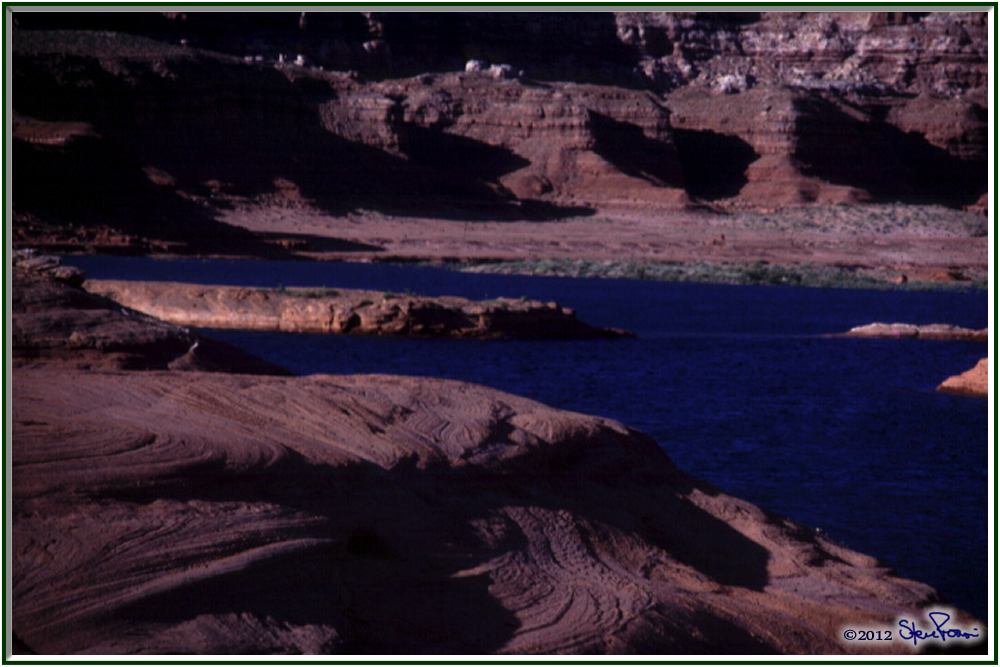 But now I think fighting to drain the lake is a waste of energy.
First off, it isn't going to happen. We need the water and electricity it provides too much.
Second, it's become a part of life in Utah. I don't think I know anyone who hasn't spend a decent amount of time down there camping, fishing, boating and overall recreating. It's a beautiful lake, with amazing scenery everywhere you go.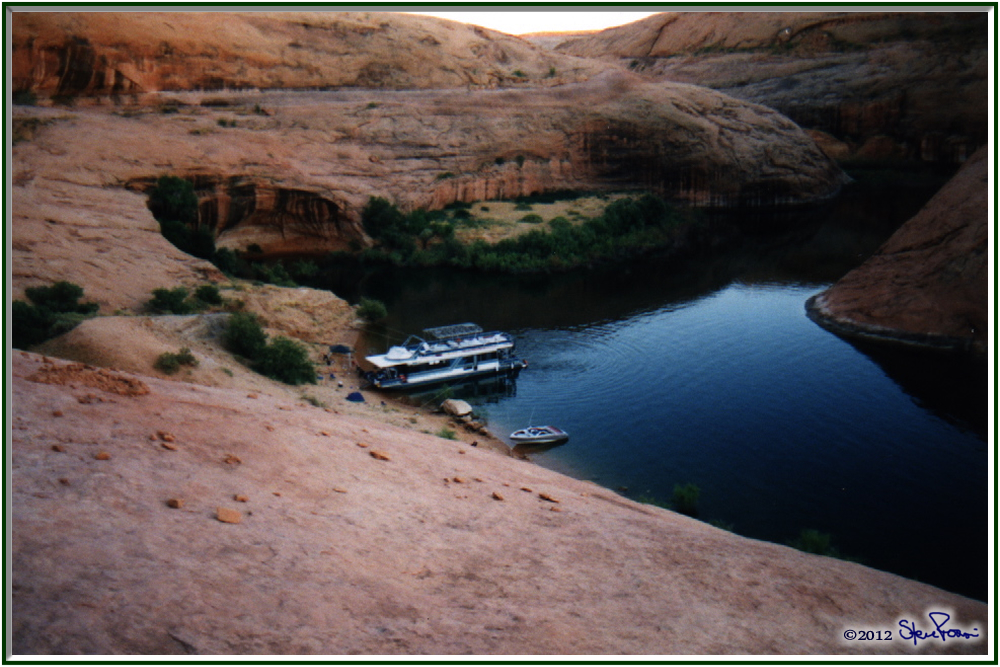 And finally, after 46 years of settling silt from the the rivers that flow into it, even if you did drain the lake, it would not be the same. It would take decades, if not centuries, before it was even close to what it was before.