Yesterday afternoon I noticed a big ol' bump on Denny's forehead. Methinks he was in a fight.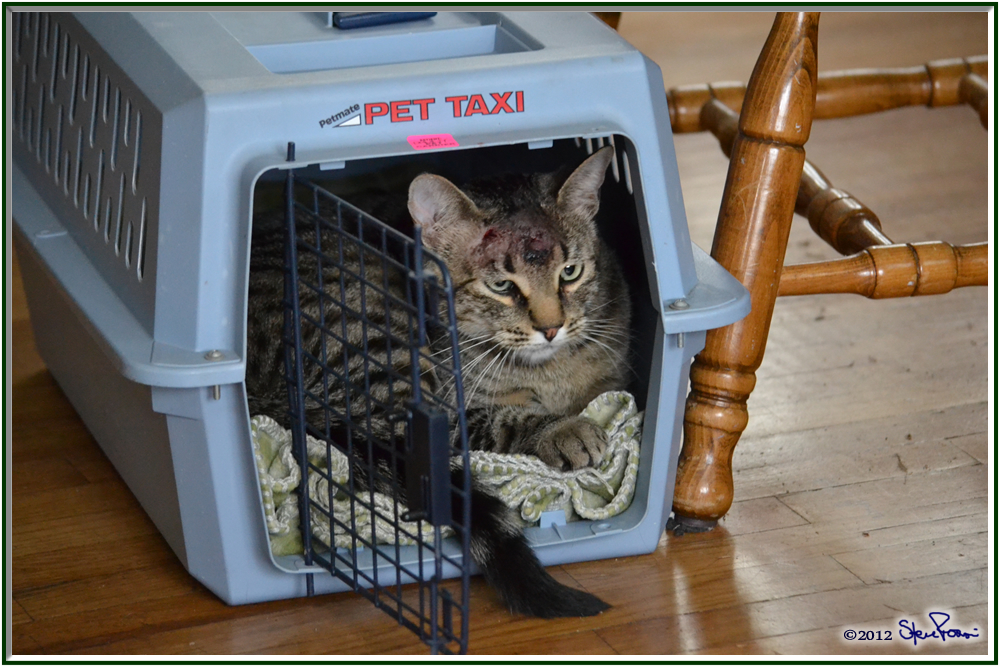 It was worse this morning so I brought him to the vet. The doc said it looked like he was in a fight had an abscess and a temperature. The poor cat had to stay there for a couple hours while they put him under and drained it. And for a $20 difference they gave him a single shot of antibiotics that would slow release over 12 days, instead of pills that I would have to force him to swallow twice a day. I've had to feed cats pills before, I'll probably save $20 in band-aids alone.
He's home now, just lounging around trying to sleep off his anesthesia high. Cats make terrible drunks, usually so athletic and sleek, poor Denny tried jumping off the couch and fell right on his butt. Hopefully it wears off soon, but at least he seems comfortable.