to see 5 of your teachers standing under: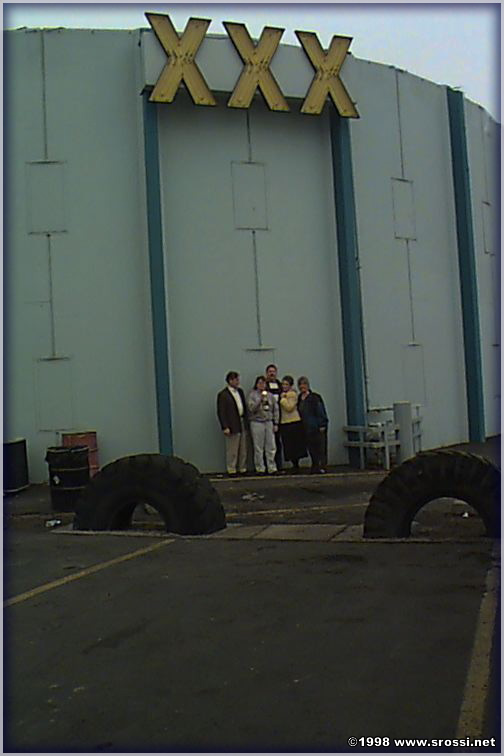 This picture was taken with my state-of-the-art digital camera back in 1998. As you can see, the quality of digital cameras has improved tremendously.
The school had sent 5 of us to Denver for a Mid-Level conference, one specifically designed for middle school teachers. A history teacher, English teacher, science teacher and two math teachers.

The woman in the yellow (2nd from the right) was in her early 60's and desperately seeking a Symphony bar, so we had been spending some time driving around Denver looking for a place that sold them. We came across this place, and being a little naive, she believed me when I told her that I was pretty sure they would sell them in there. Yes, we stopped there and, yes, I let her get halfway out of the car but, no, I did not let her actually go into the store. I may have a twisted sense of humor, but I'm not cruel. And she had enough of a sense of humor that she still agreed to be in this picture for our Principal.
If you want to see a bunch of other pictures involving letters, and even join in Carmi's Thematic Photographic fun, just click on the banner below.