I know somewhere in my archive of pictures I have one of a tree, against all odds, growing out the side of a big chunk of red rock. I was looking through my file marked "scenery" and before I could find what I was looking for I found these three. So, I'll still look for that tree, but for now I'm going to post these.
The winter of '82 was a heavy winter in Utah, although not a real record breaker. The problems came in the spring, when temperatures went from cold to very warm quite rapidly, melting the snowpack too fast for the reservoirs, creeks and city culverts to handle it. To add insult to injury, it was a rainy spring too. The water systems in the city were overwhelmed and both State Street (north-south) and 1300 South (going east-west) were turned into rivers. Literally. I remember being out one night after getting off work around 1:00 AM, standing in the rain with the rest of our crew piling sandbags along the sidewalks of 13th South. You can see in the picture how high we had to stack them to keep the water from invading the homes and businesses along this major street. My mom and I went down to survey the damage, and grab some pictures, after the water had receded somewhat. But not too much to stop this
single
kid from tubing down it.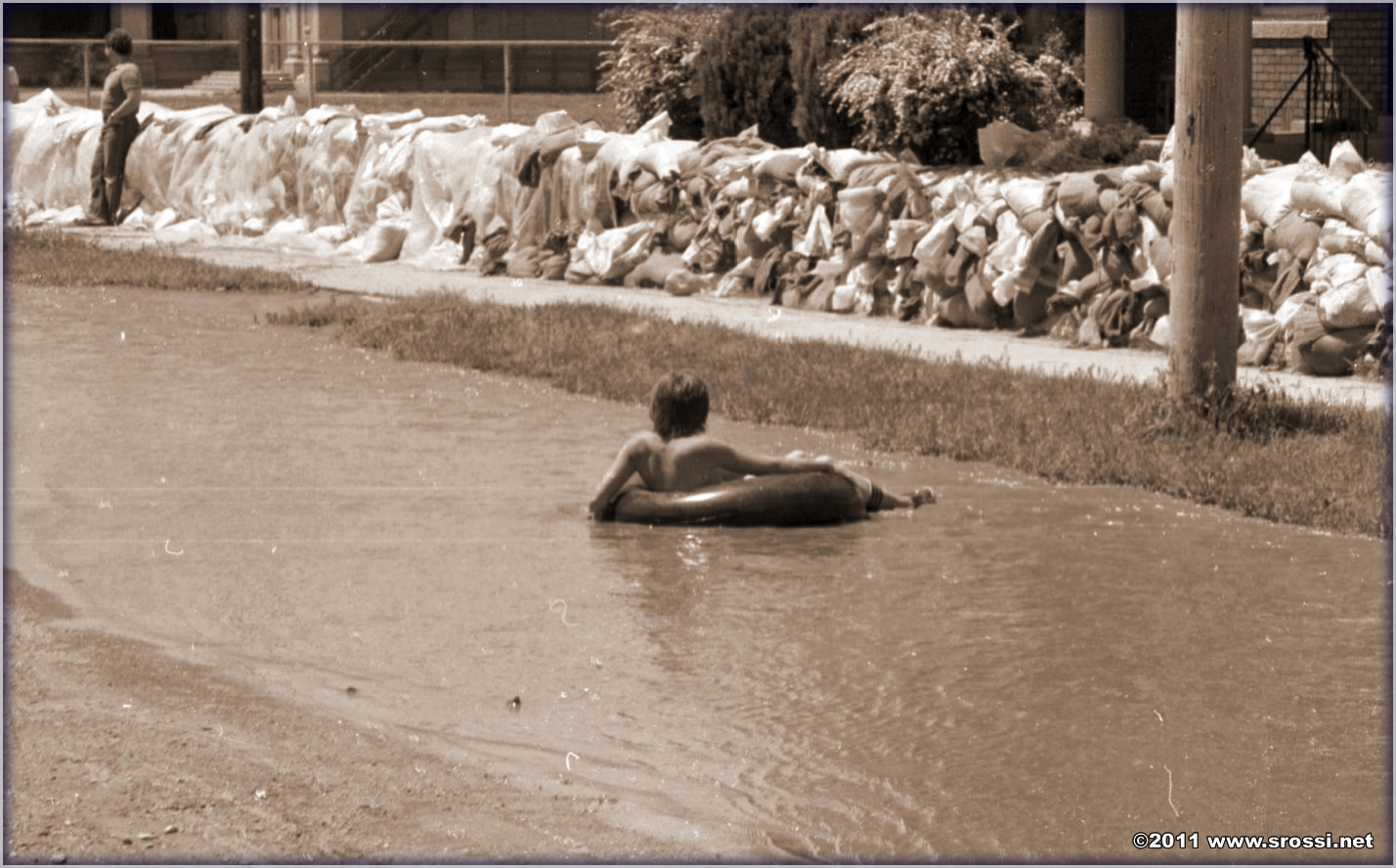 This picture was taken along the shore of the Great Salt Lake.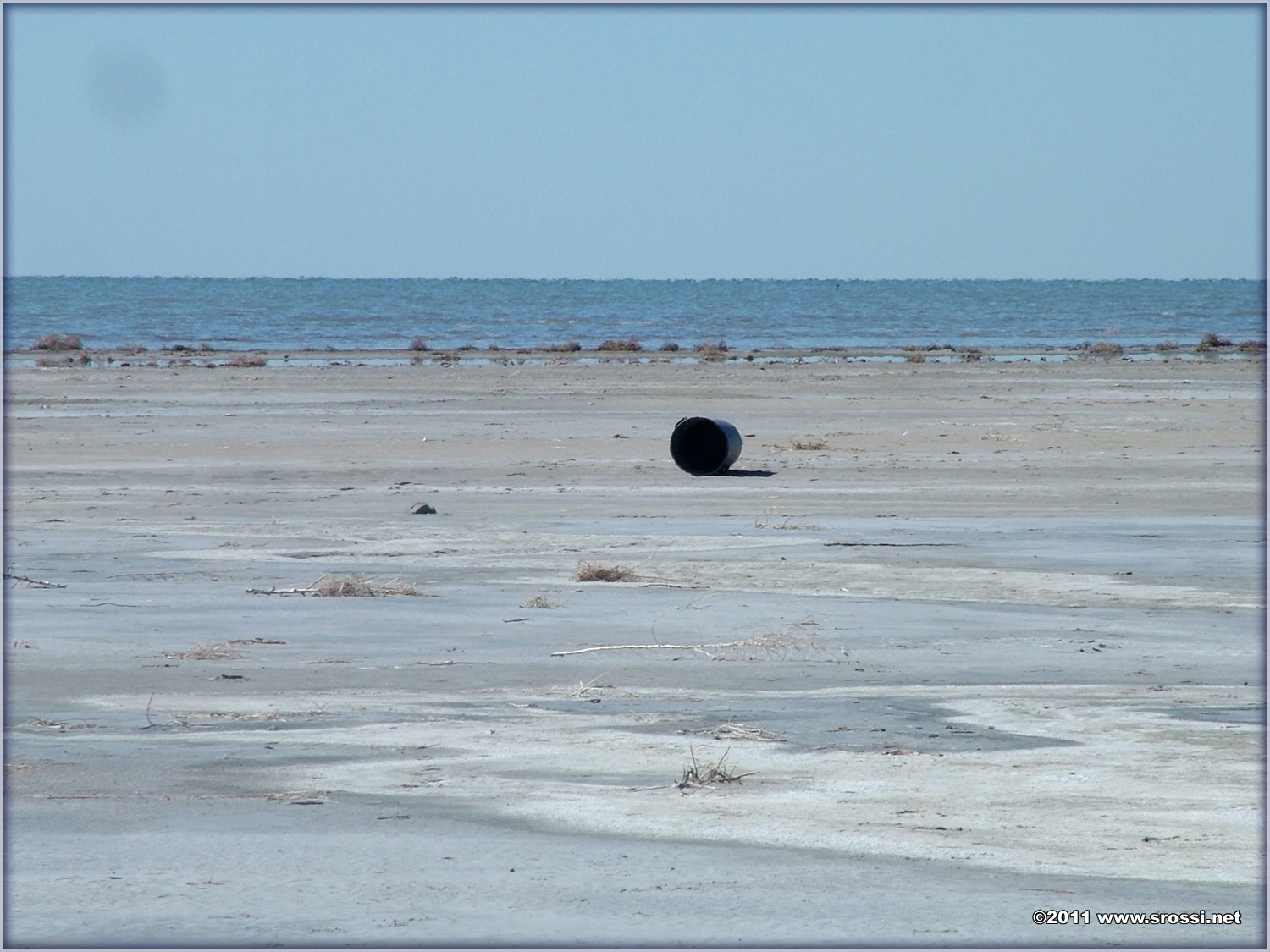 And finally, this single door into a long gone business in downtown Salt Lake. I can't even remember what the business was, but I took this along with others when they were renovating a block of downtown in an all too common Utah way: level everything and start over.