Despite being brothers, sometimes it amazes me how much we think alike. Mr. Gearhead posted a couple of sets (1,2) of pictures he took this last week of the mountains surrounding our city. I had planned a similar set of posts, completely oblivious to his, which I put off because I wanted to get the pictures of our trip up to the land posted. Well, he may have beat me to the punch, but that ain't gonna stop me from adding mine to the mix. This time, though, I'm going to save you the long download time and put them in a photo album instead of on here. Except for these few teasers, of course.
Fog on the foothills above the This is the Place Monument Park.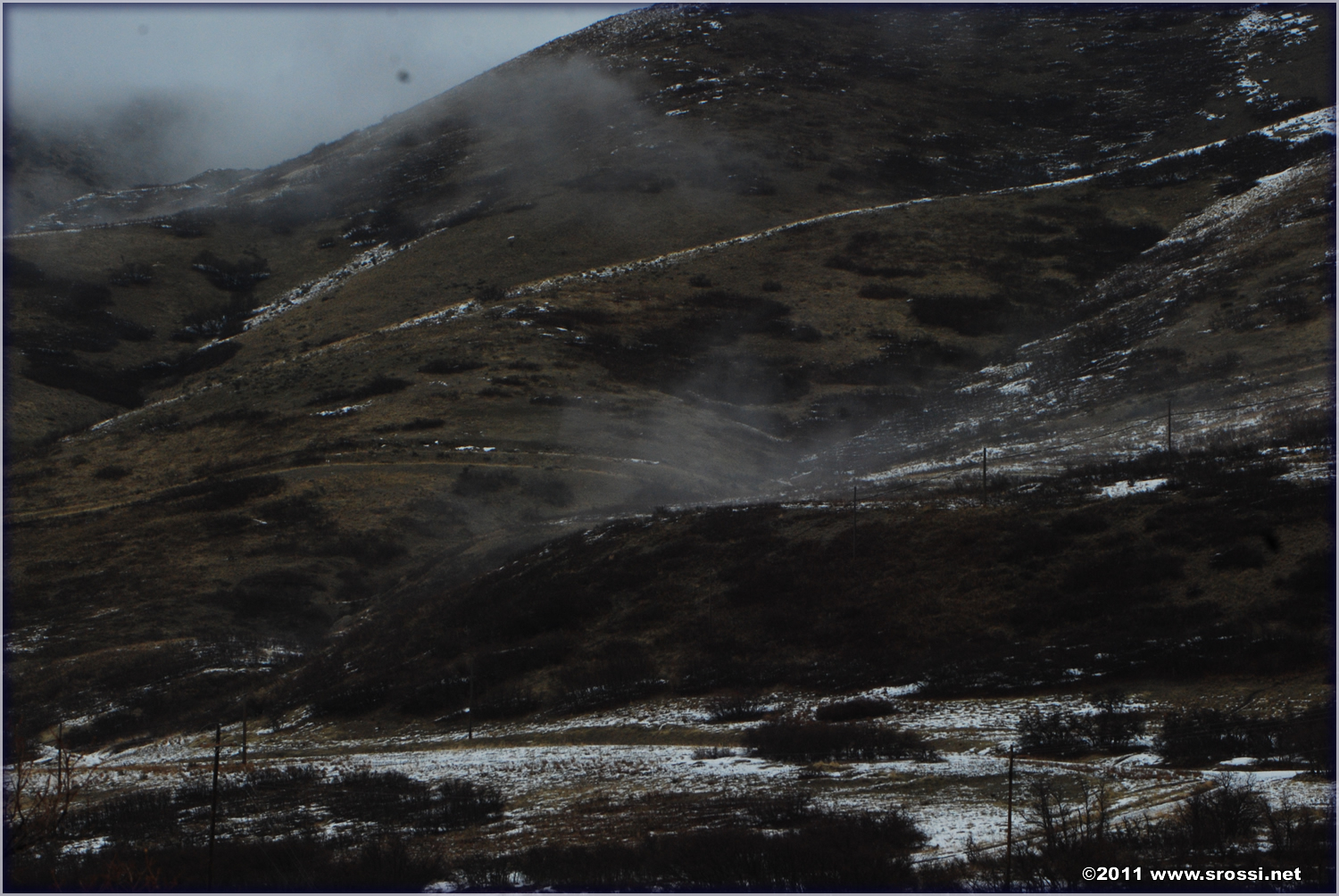 Fog or rain/snow falling on the hillside at the mouth of Emigration Canyon.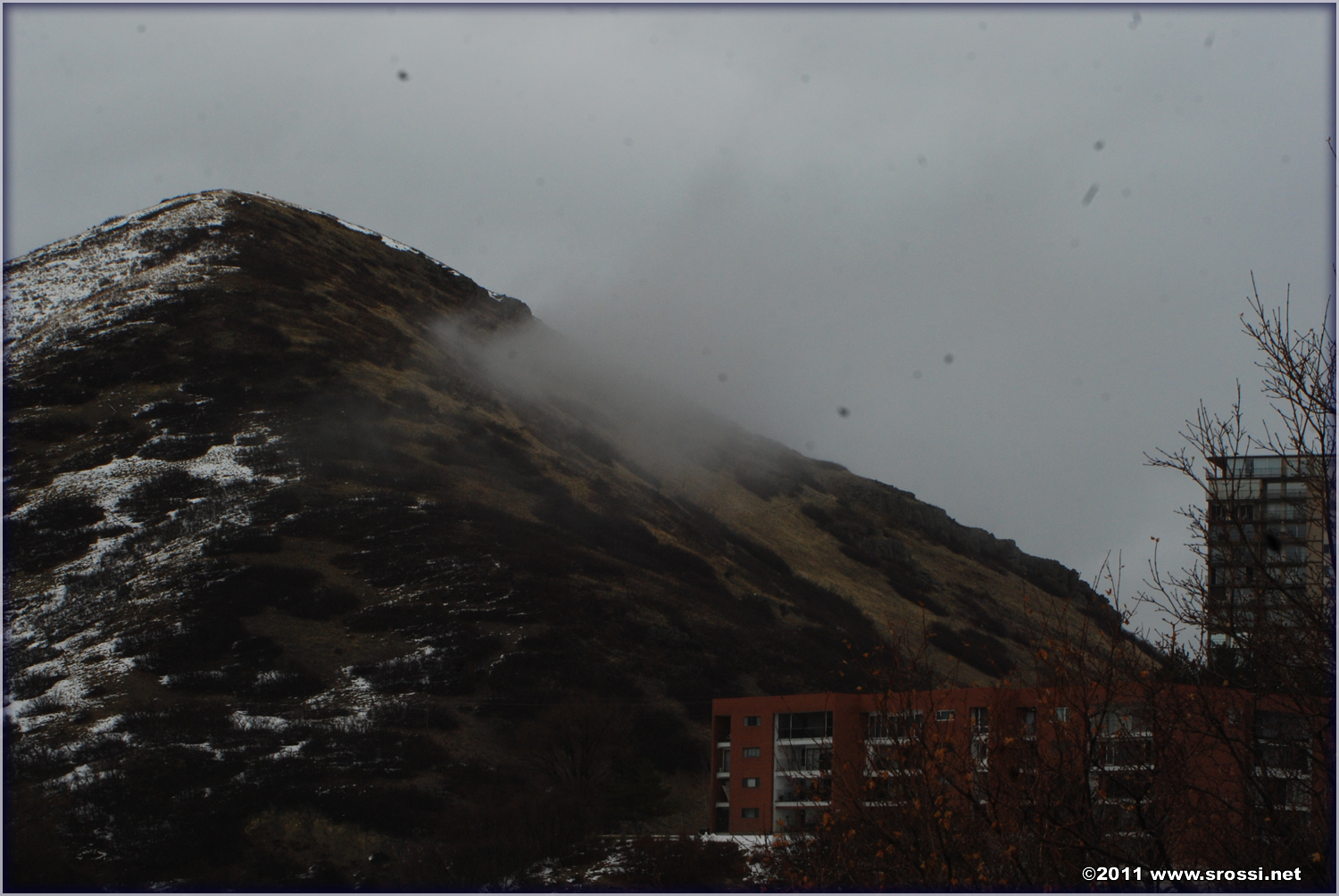 Windy snow field on Mt. Olympus.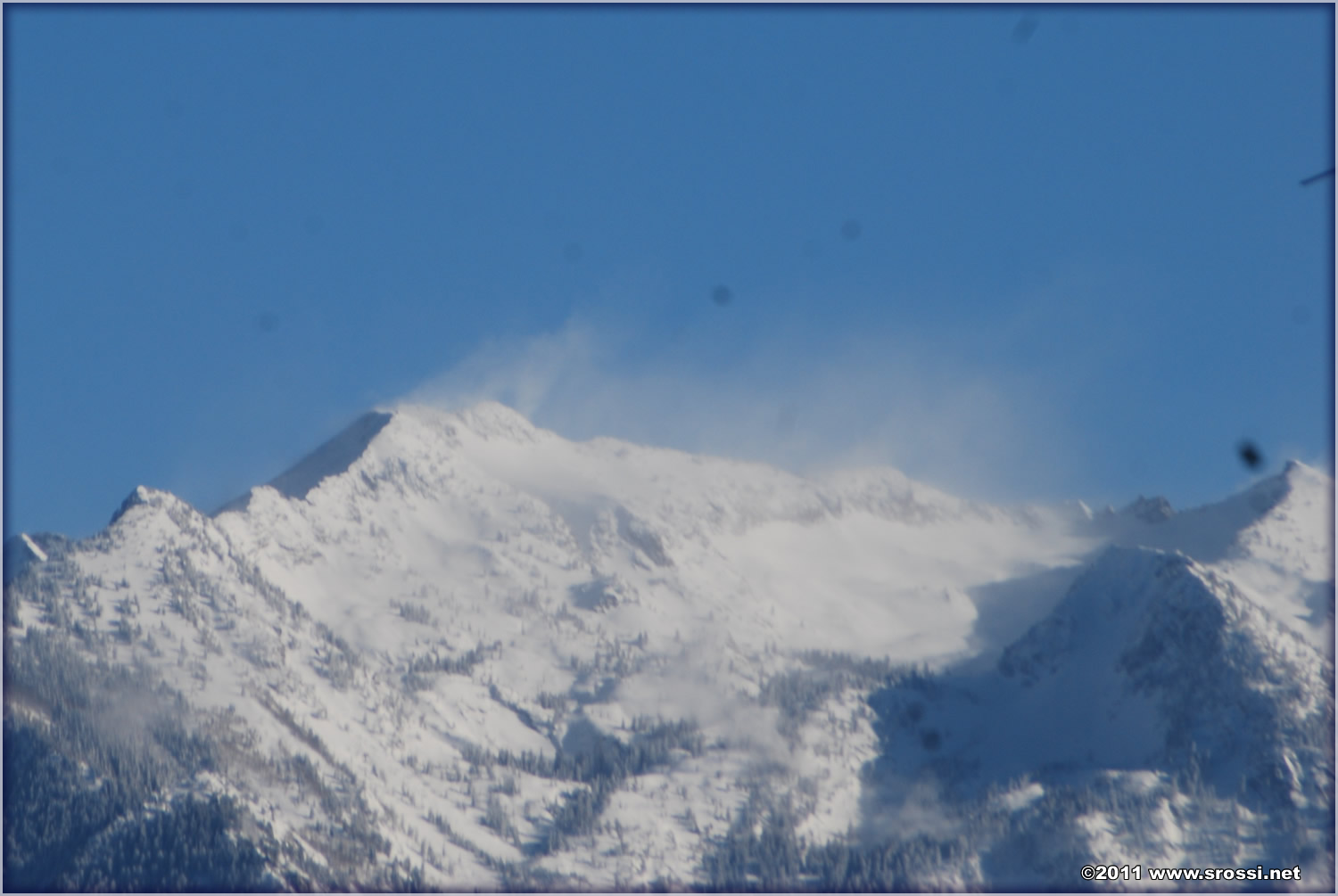 That's not a cloud, that's some of the "Greatest Snow on Earth" being blown off the mountain top.