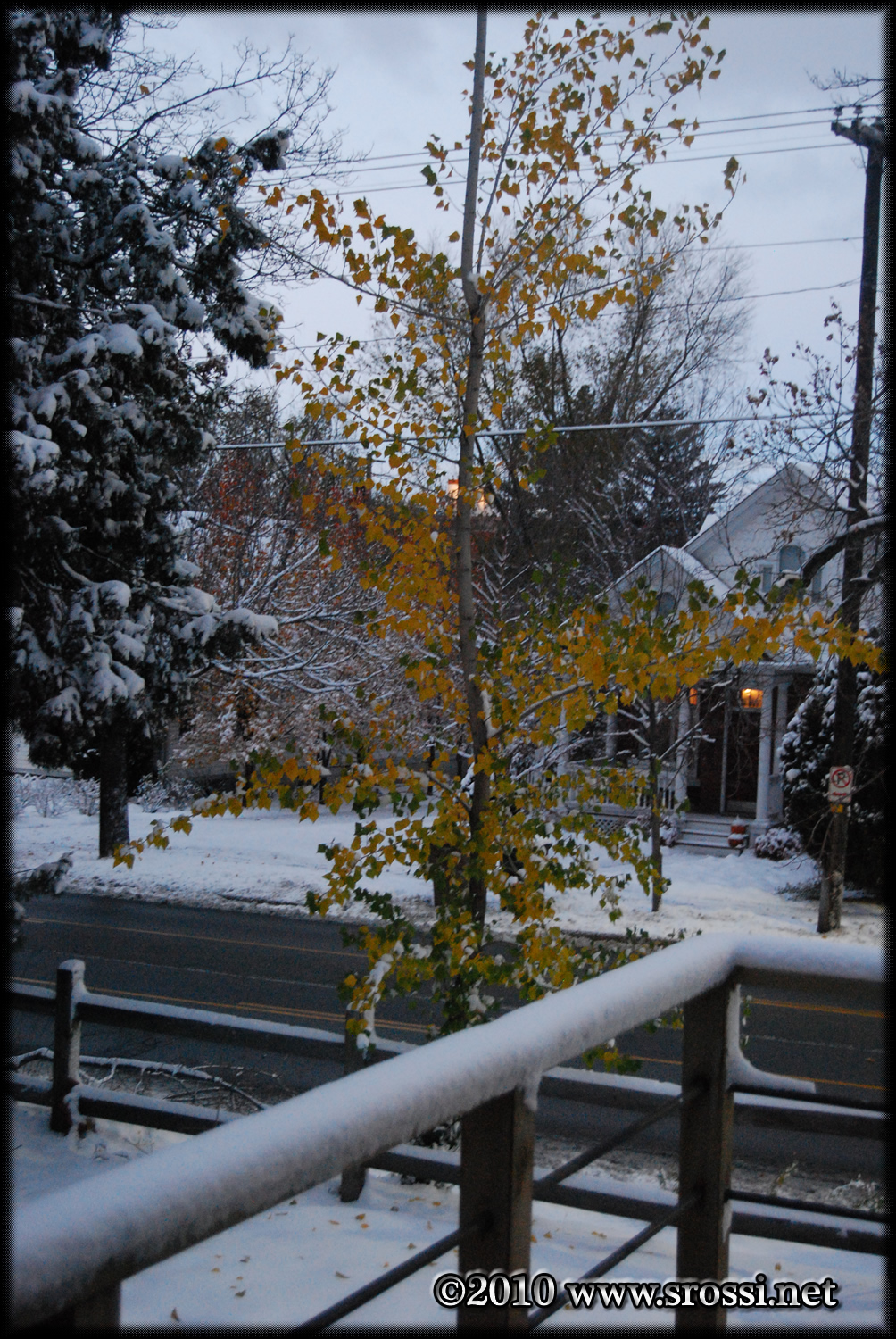 State offices closed early. Schools cancelled all after school activities and, at least our district, locked the buildings at 3 PM. Rocky Mountain Power mobilized their repair crews in anticipation of widespread power outages. Utah Department of Transportation was putting down sand and salt on my street even before the storm hit. Weathermen predicted up to a foot of snow on the valley floor.
Now, I'm not saying all this preparation was uncalled for. I got a little weather lesson from my own personal ex-TV weatherman (who is now a teacher at my school). He showed me the latest satellite images, a huge cold front coming from the north sucking up the moisture of a wet system coming from the south. I could hear the excitement in his voice.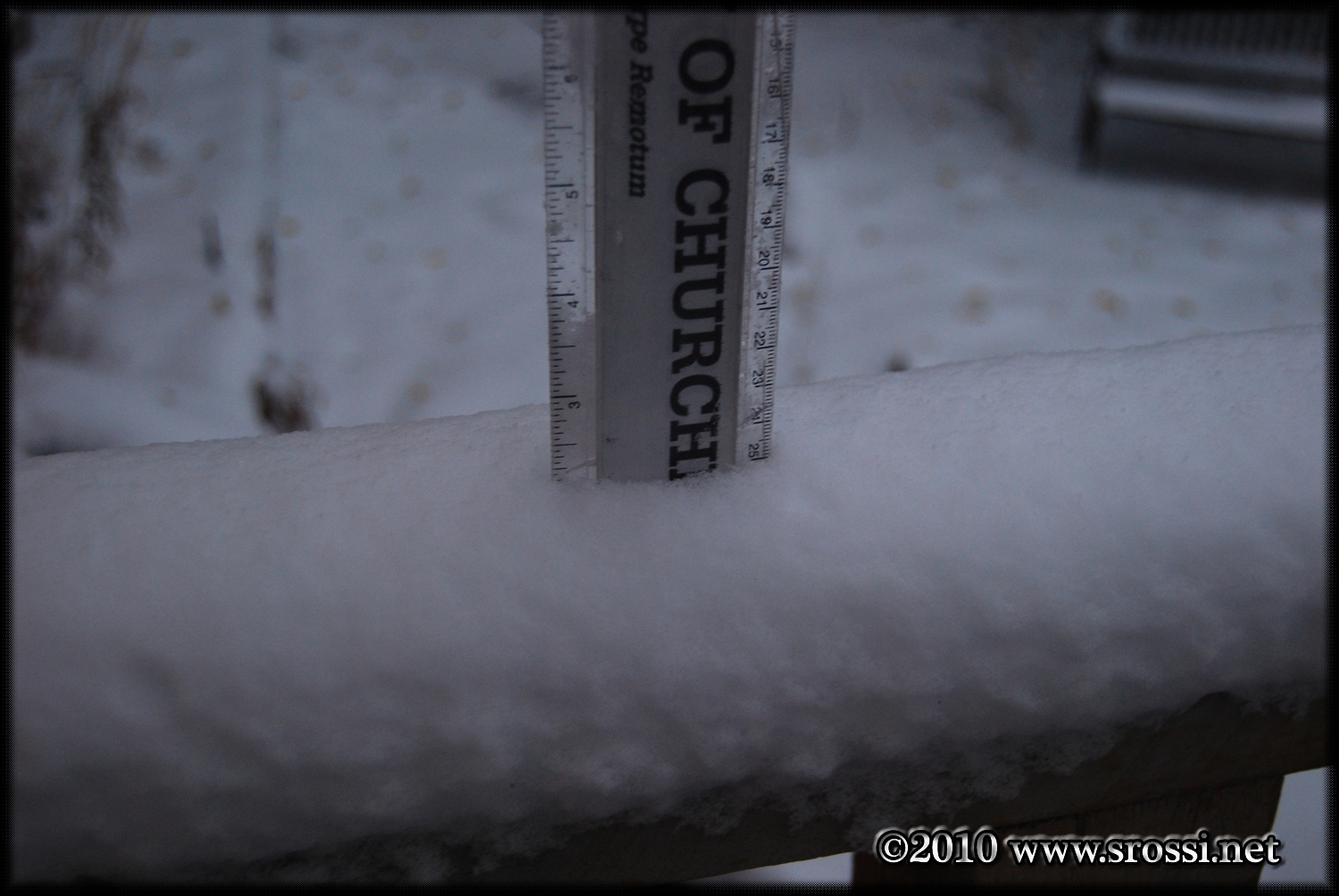 The video was ominous. As soon as the kids were out of the building the staff fled the school like rats off a sinking ship.
I watched out the window, heat turned up higher than usual just in case the power went out. 5:00 came and went with just a trace of snow. 6:00 it was snowing heavily, but by 7:30 it had already slowed down. Figuring the bulk of the storm would hit in the middle of the night I started getting ready for bed, figuring I'd wake up to ton of snow outside.
Ton my butt. Not even enough to hold up my ruler so I could get a picture of how deep it was. 2 1/2 inches. That's inches, not feet. The Utah Highway Patrol reported a total of 127 accidents statewide, only 9 with injuries. The power company reported there were only 208 people without power in the Salt Lake Valley. Close to a million people live in the valley.
Talk about totally underwhelming. Now all that's left behind of this storm is the thing I dislike the most: bitter cold. According to my cheap, notoriously wrong, outdoor thermometer, it's right around 20 degrees F out there.
Disappointment of the decade is more like it.