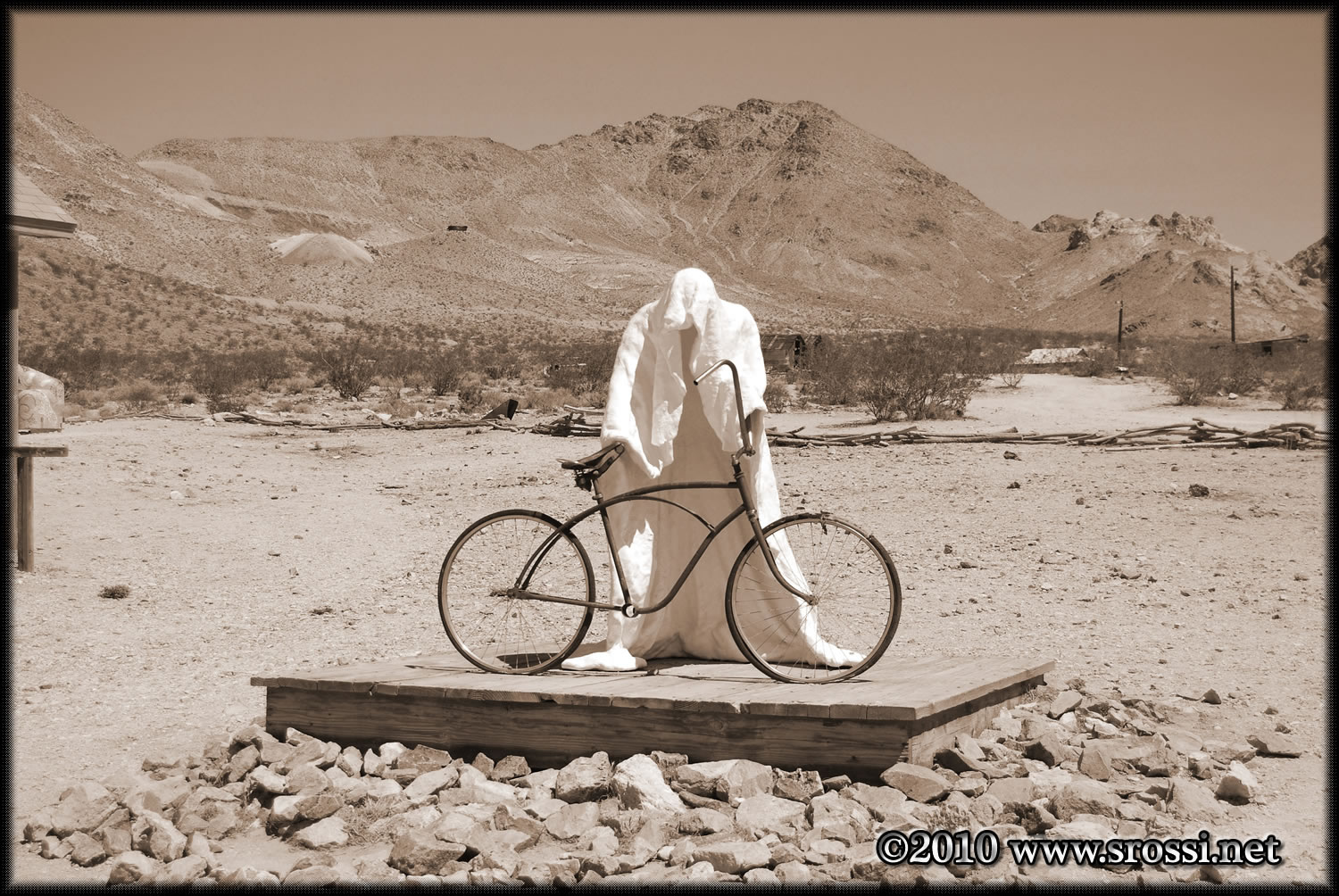 Readers of the comments on my first set of sepia pictures will know that I had an inquiry about where this picture was taken.
Karen, rather than put this in the comments section, I decided to make it another admission to the TP:Sepia group.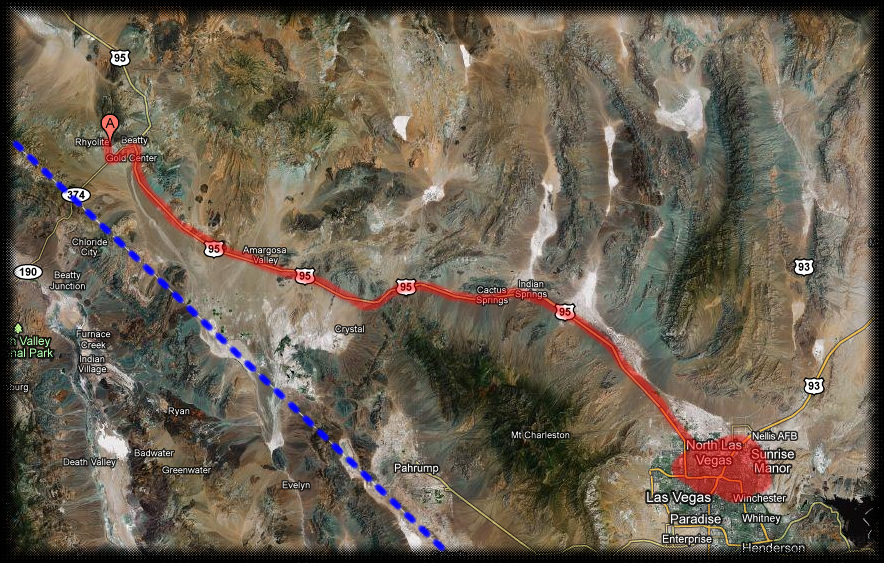 Fortunately I keep my pictures in chronological order, so it wasn't too hard to track down where the picture was taken. Rhyolite, Nevada is about 100 miles (162 km) northwest of Las Vegas, just 9 miles (15 km) from the California border. It's on a nicely paved road, just about a 2 miles (3 km) off Nevada SR 374. The bicycle is actually before you get to the actual city ruins, there is a little enclave or weird art work strewn around the hillside. Then just a short drive up the hill you see the first buildings of what used to be the main street of Rhyolite. I left a couple of them in full color, as you'll see they would have lost a lot in the transition to sepia.
An old wagon down by the weird artwork.
This rock spiral was the first thing we saw.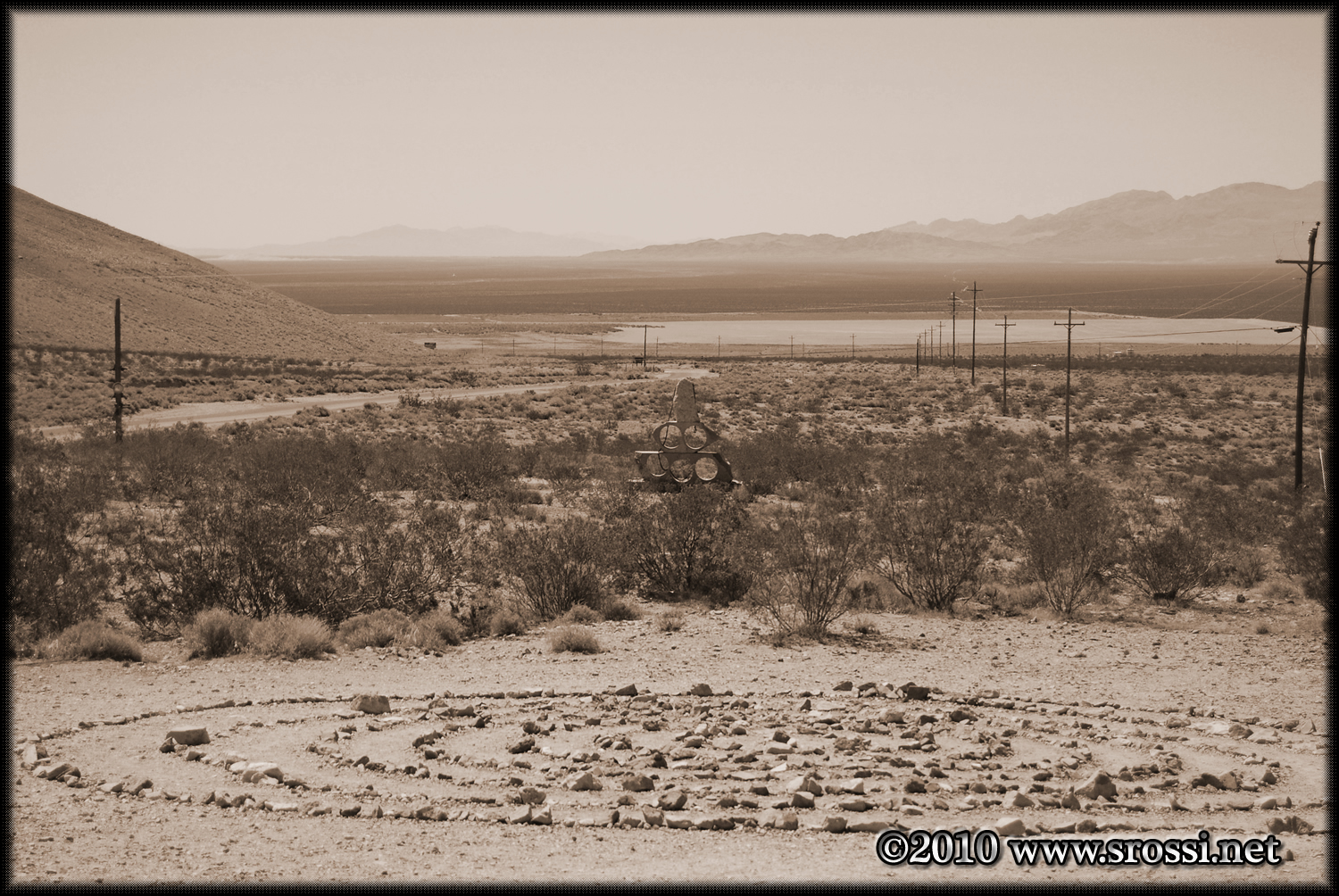 A big iron sculpture of a miner and a, a penguin? I've heard of a canary in a coal mine, but never a penguin.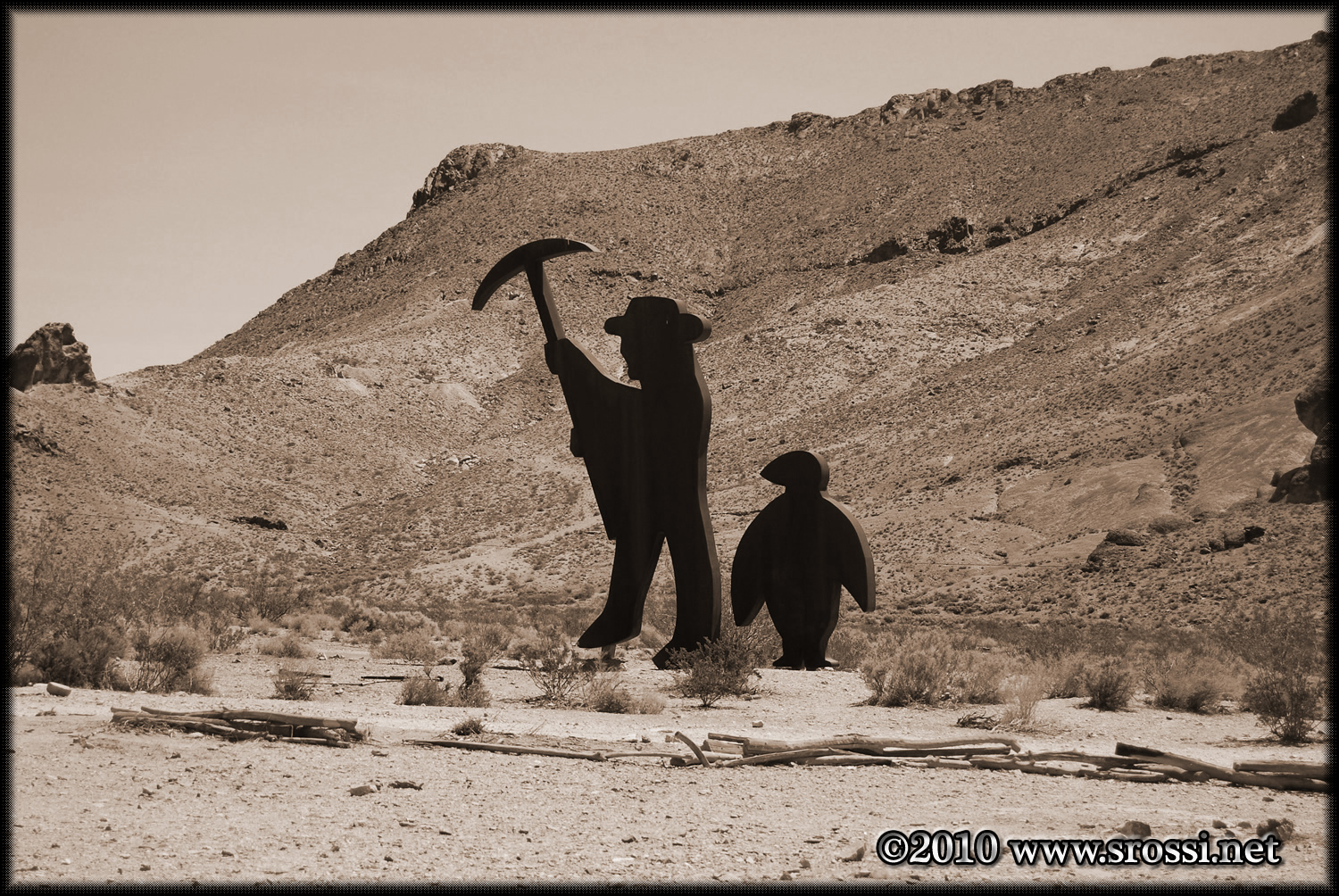 A concrete couch with inlaid tiles.
And it's backside.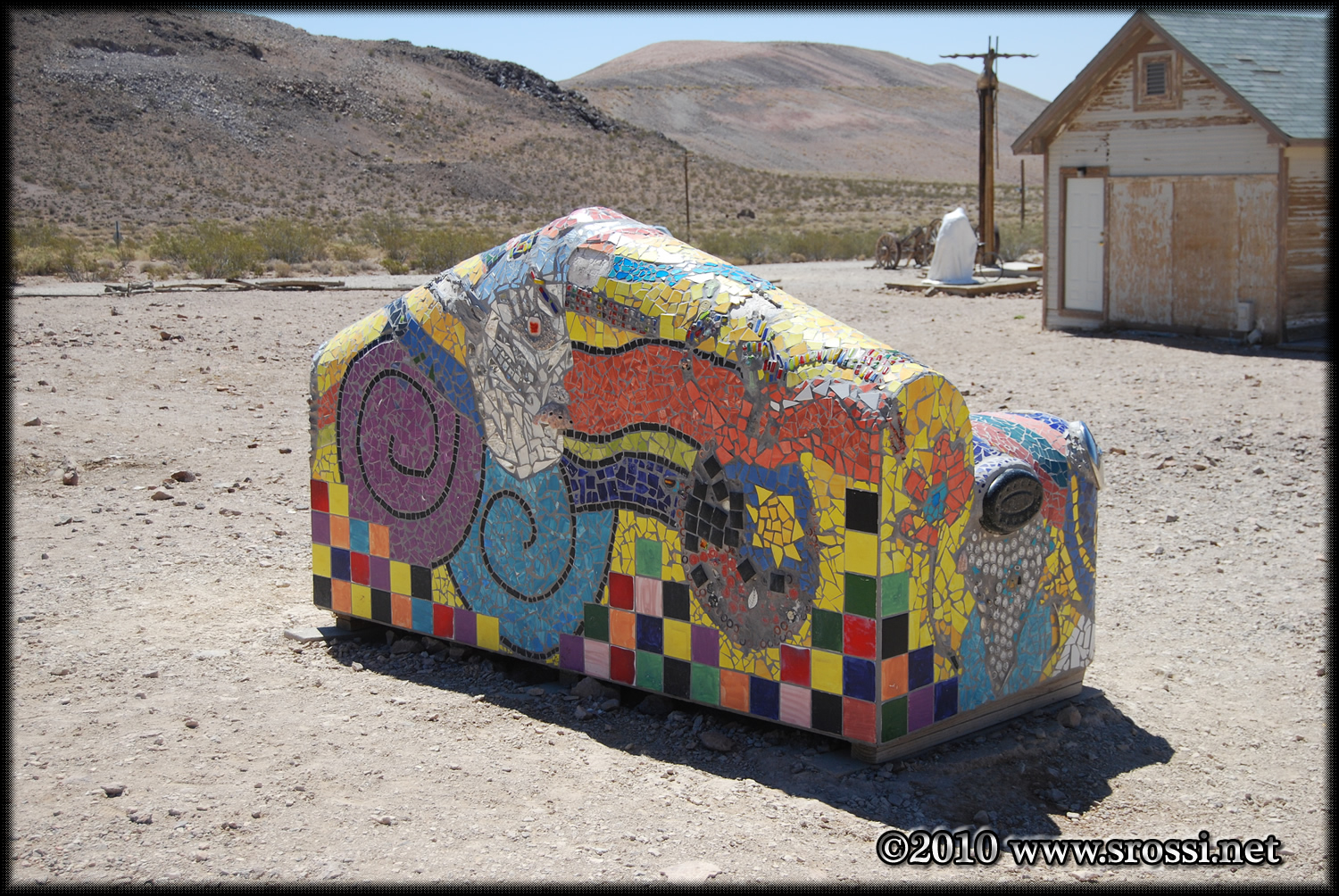 It looked like it could have been an entrance to an old mine, or some sort of water delivery system.
Buildings down by the artwork.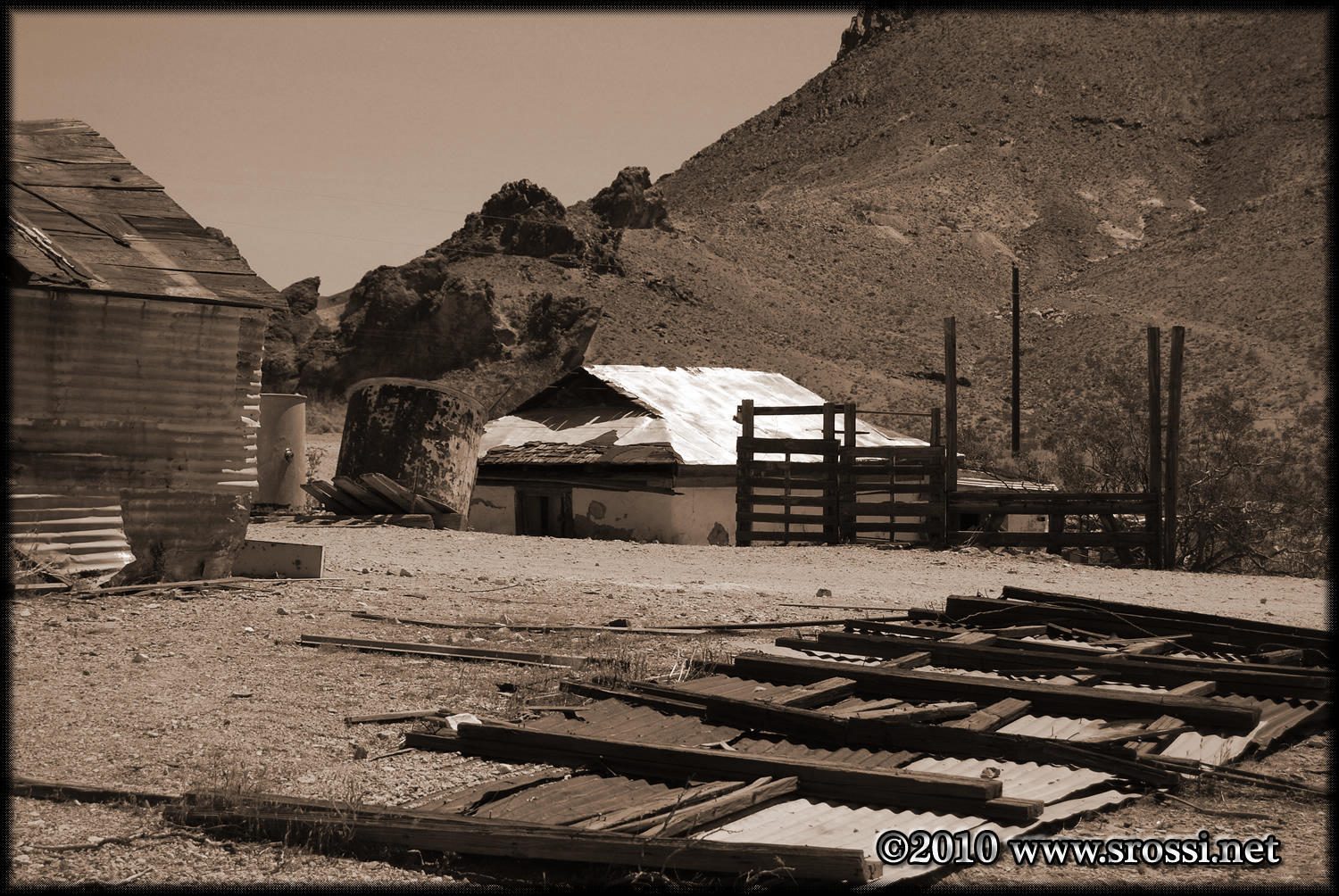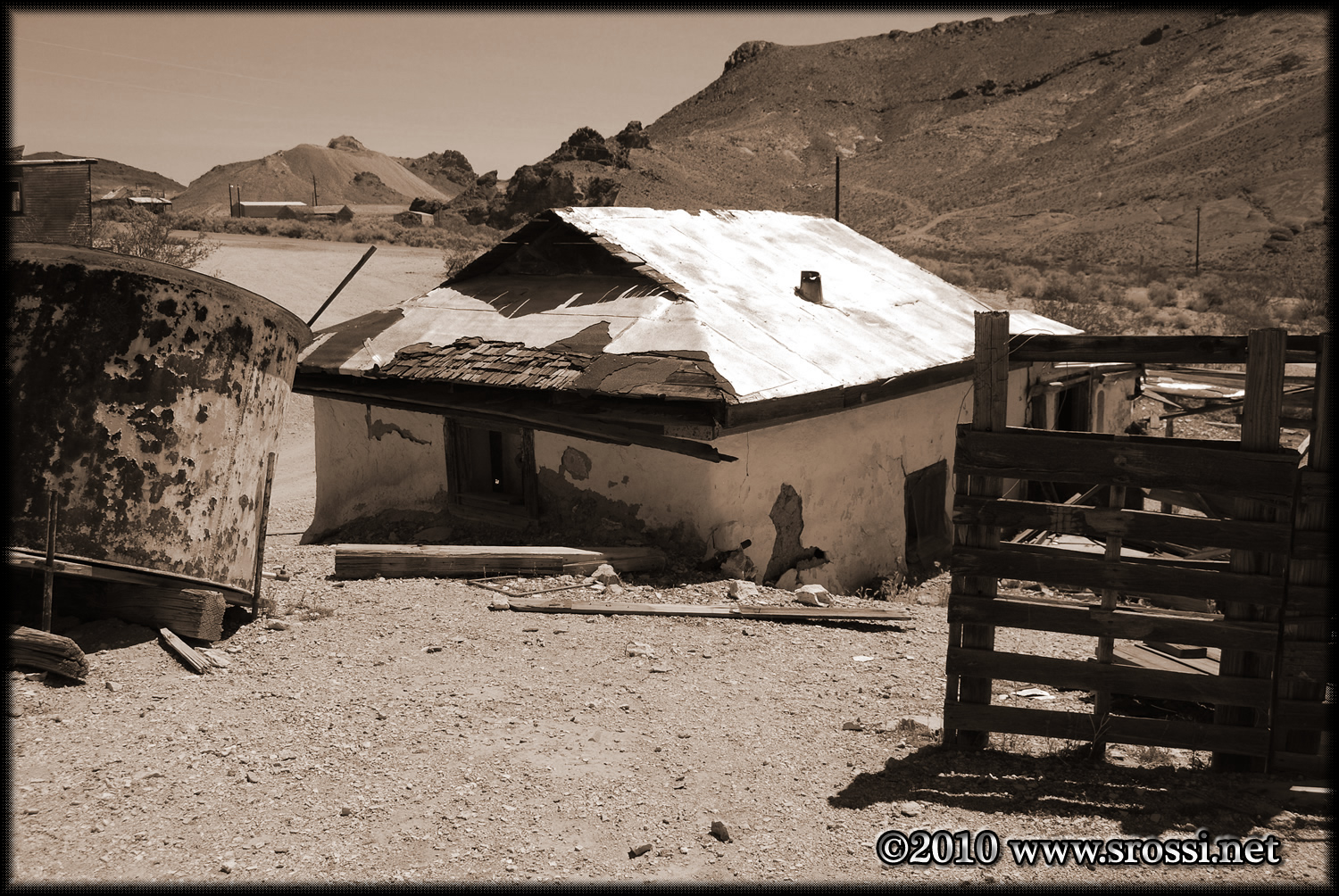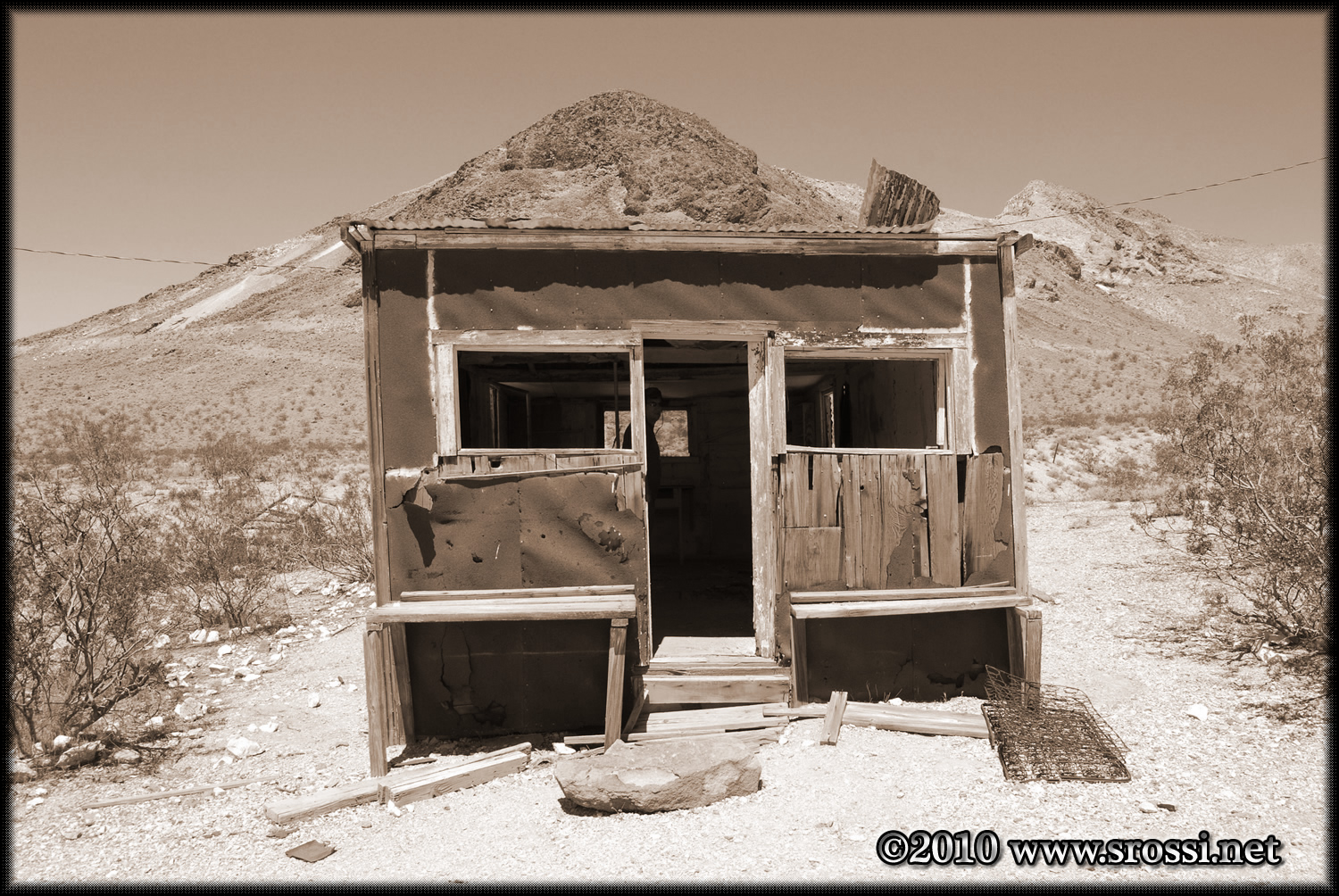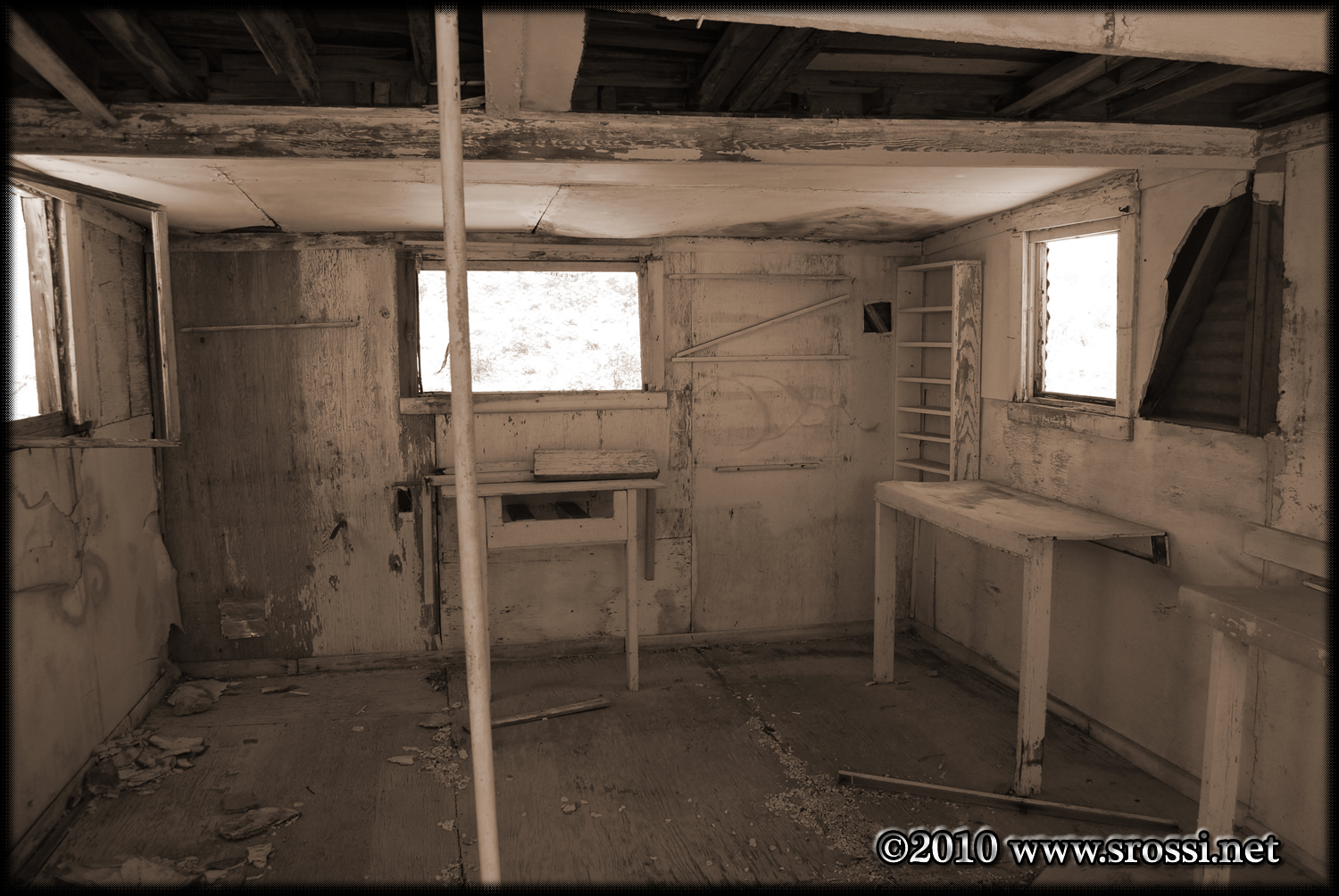 This one looked a big concrete "lego woman". Weird thing to be out there in the middle of nowhere.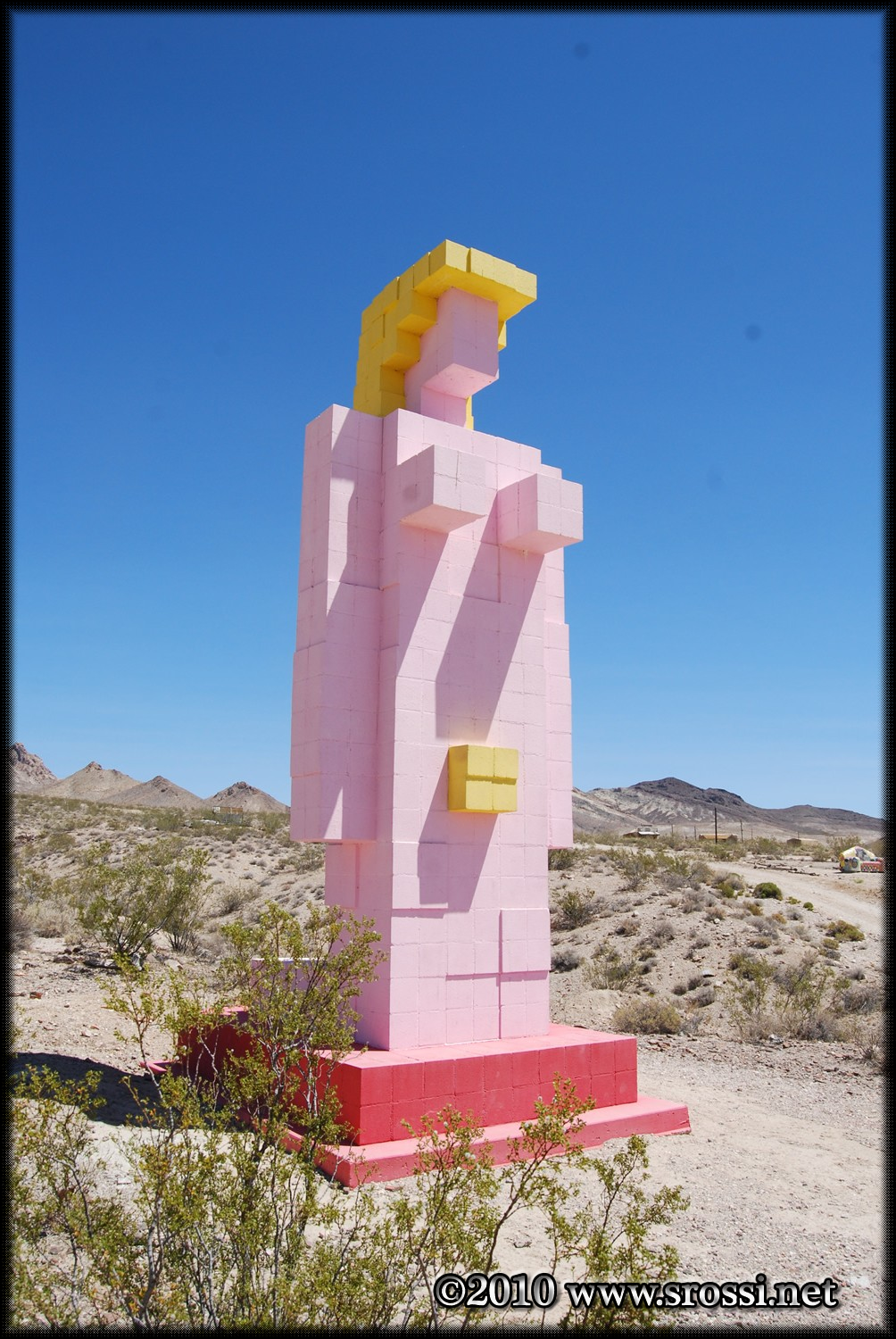 More of the ghostly sheets, this time they form the "Last Supper".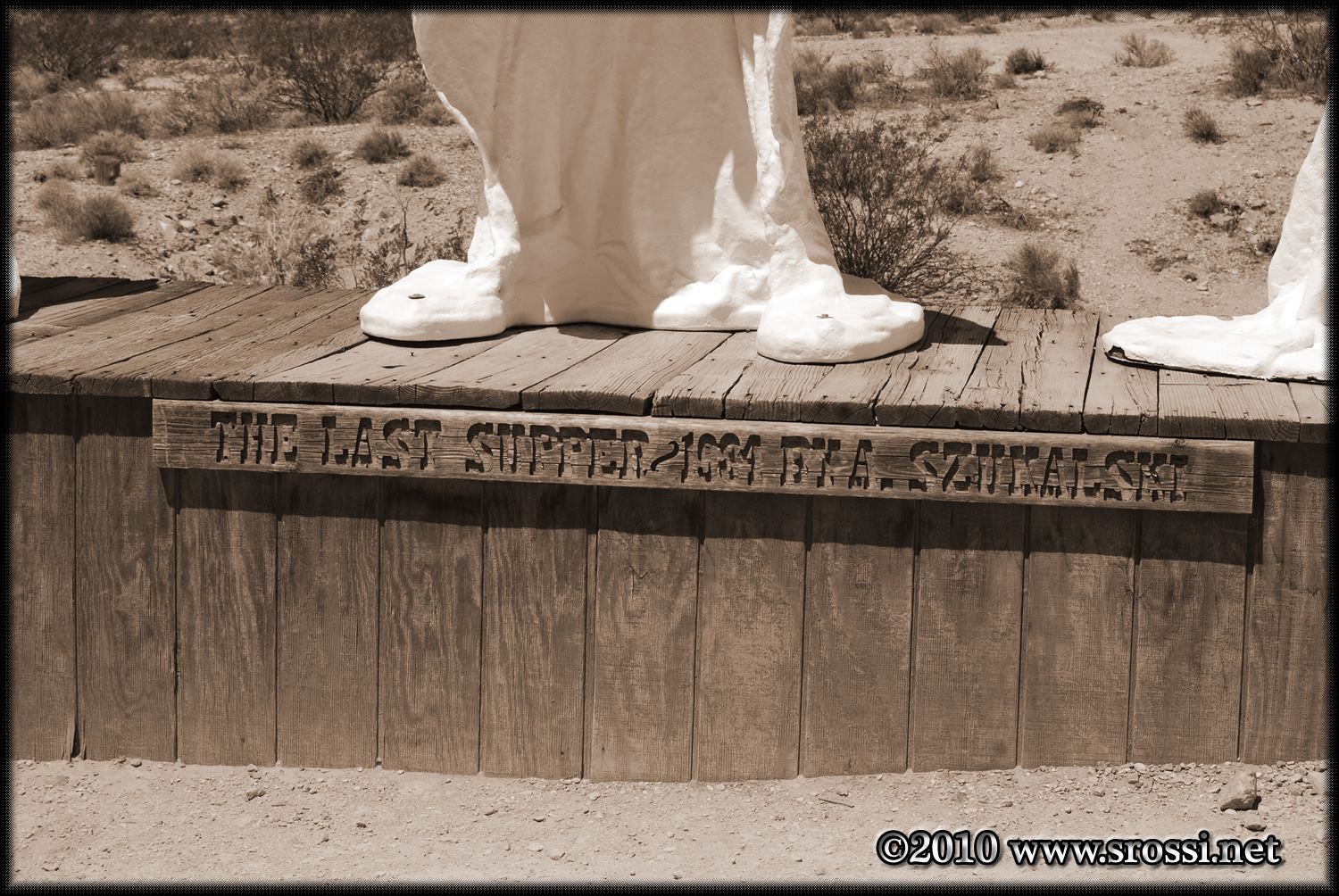 This was on top of a pole, not quite sure what it is supposed to be.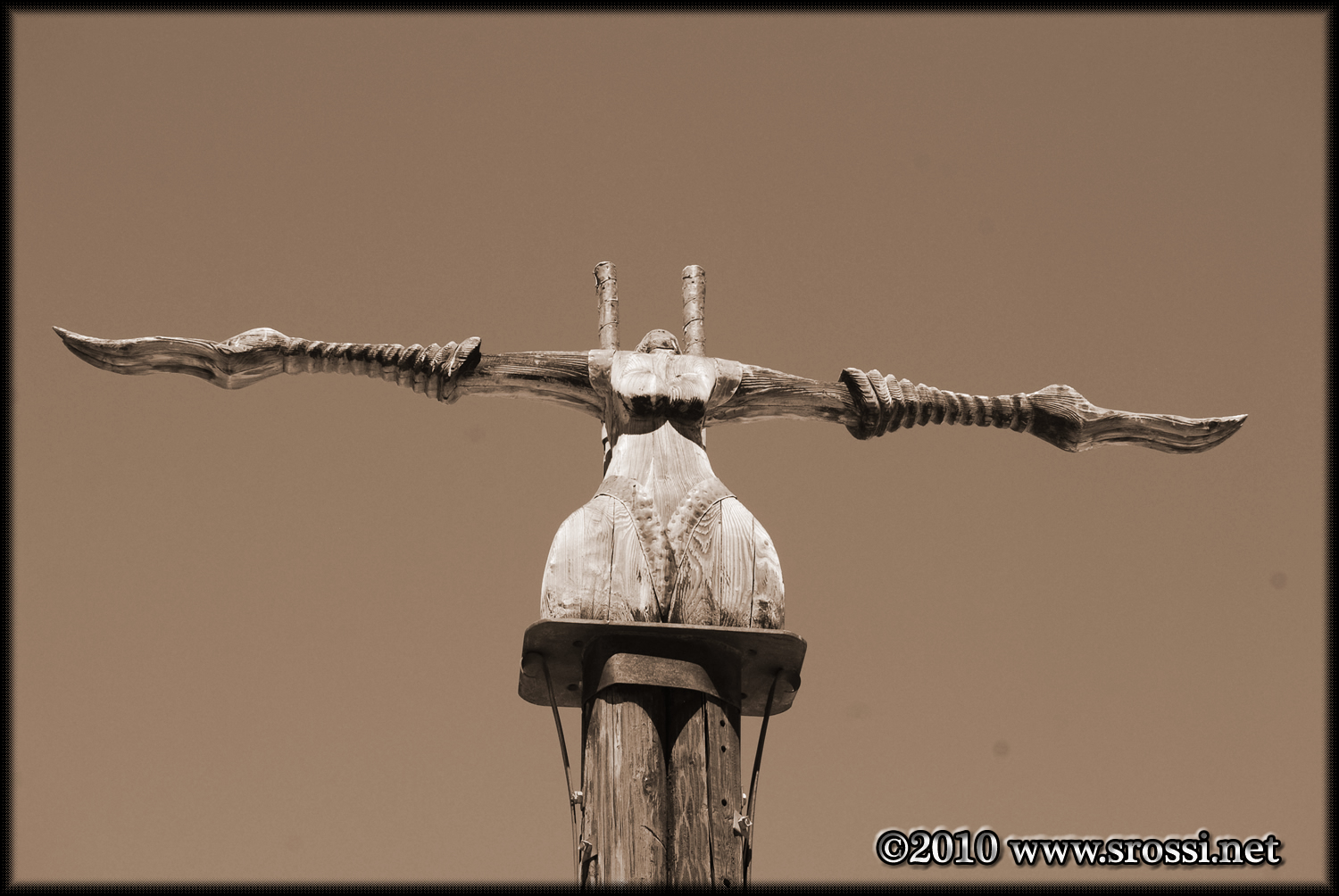 The Rhyolite Merchantile.
Inside the school.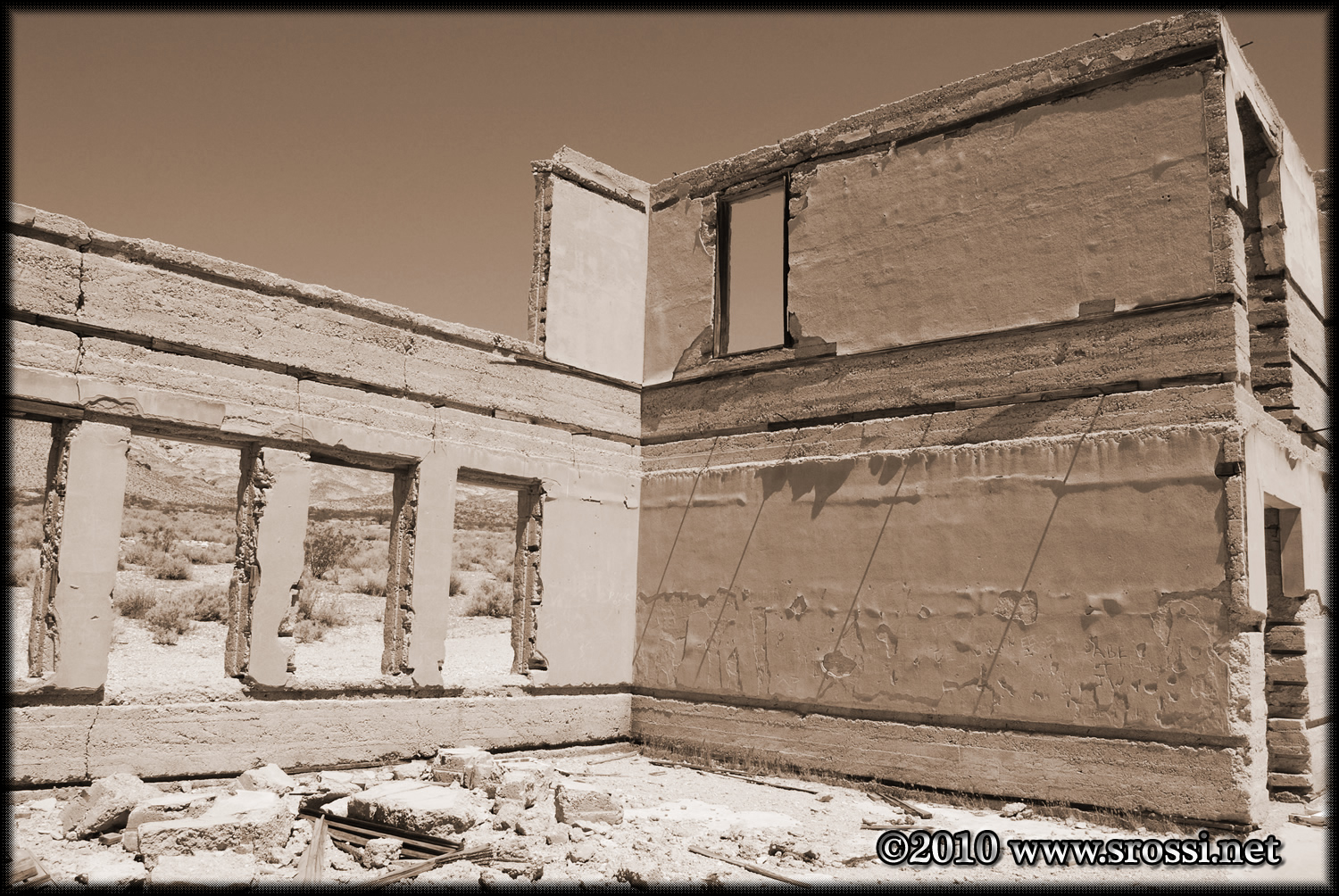 A couple more buildings on the main strip.
Rattlesnakes. Gotta love those rattlesnakes.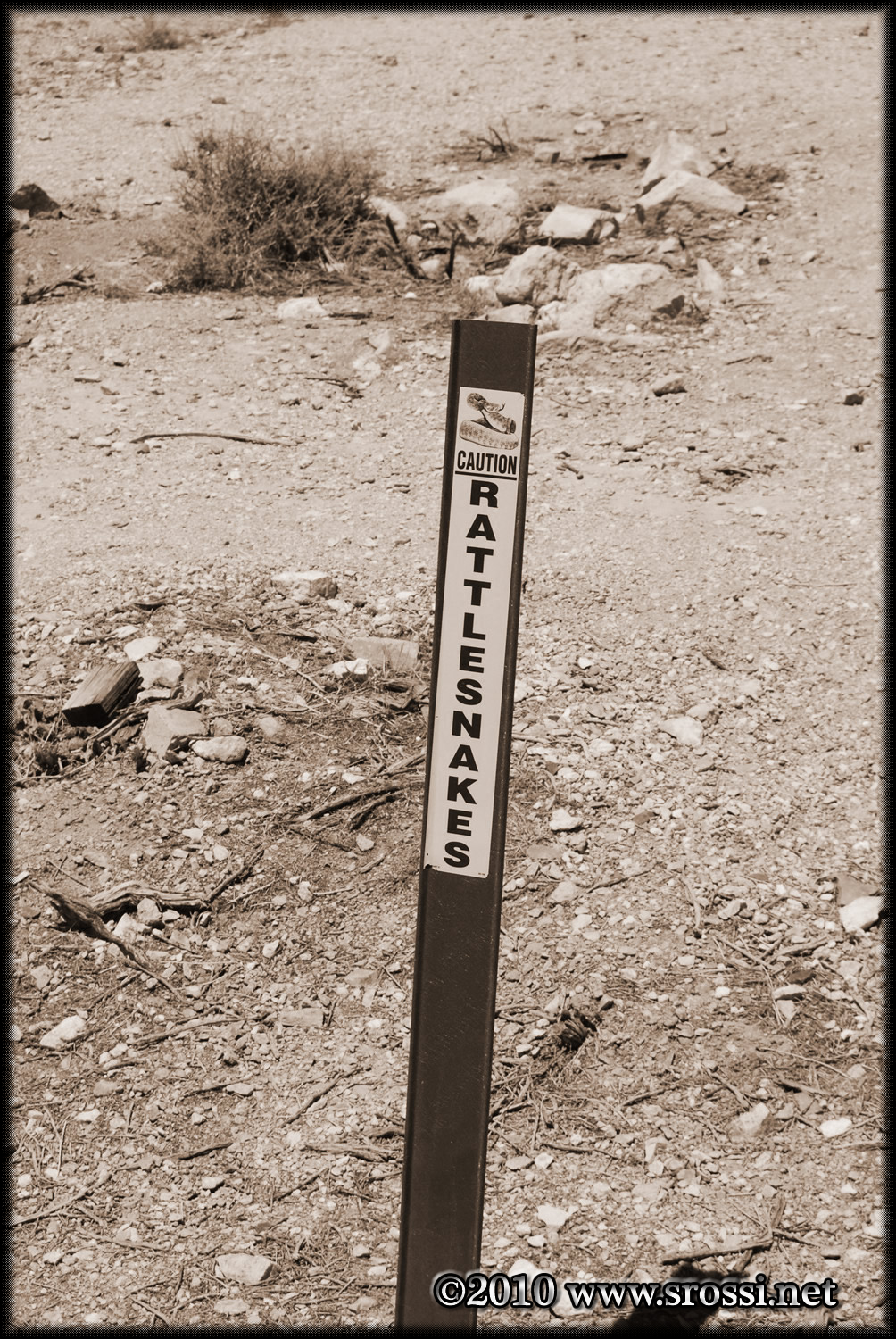 Old Union Pacific caboose in what used to be the middle of town.
Inside the caboose.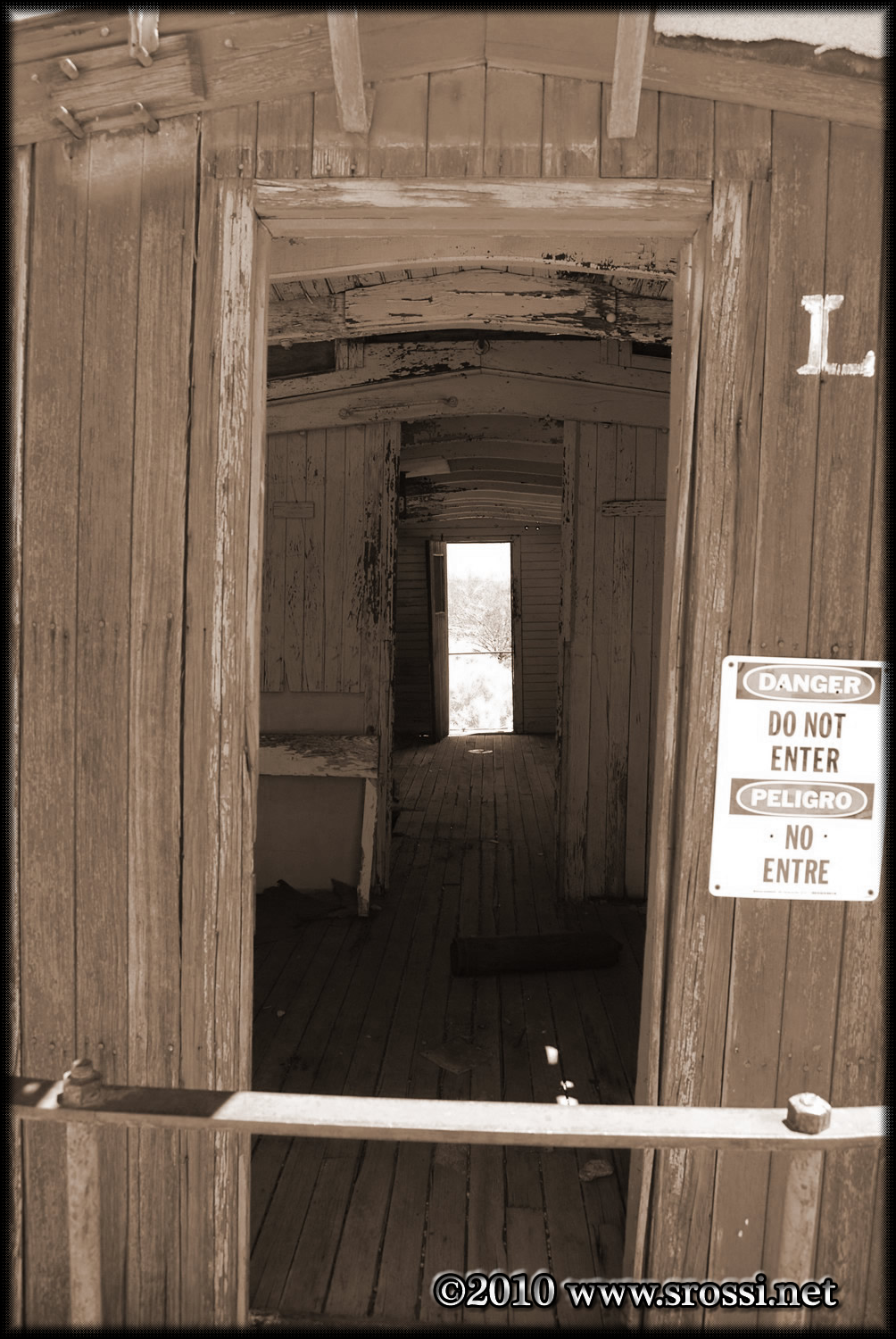 Looking down towards the other buildings from the middle of town.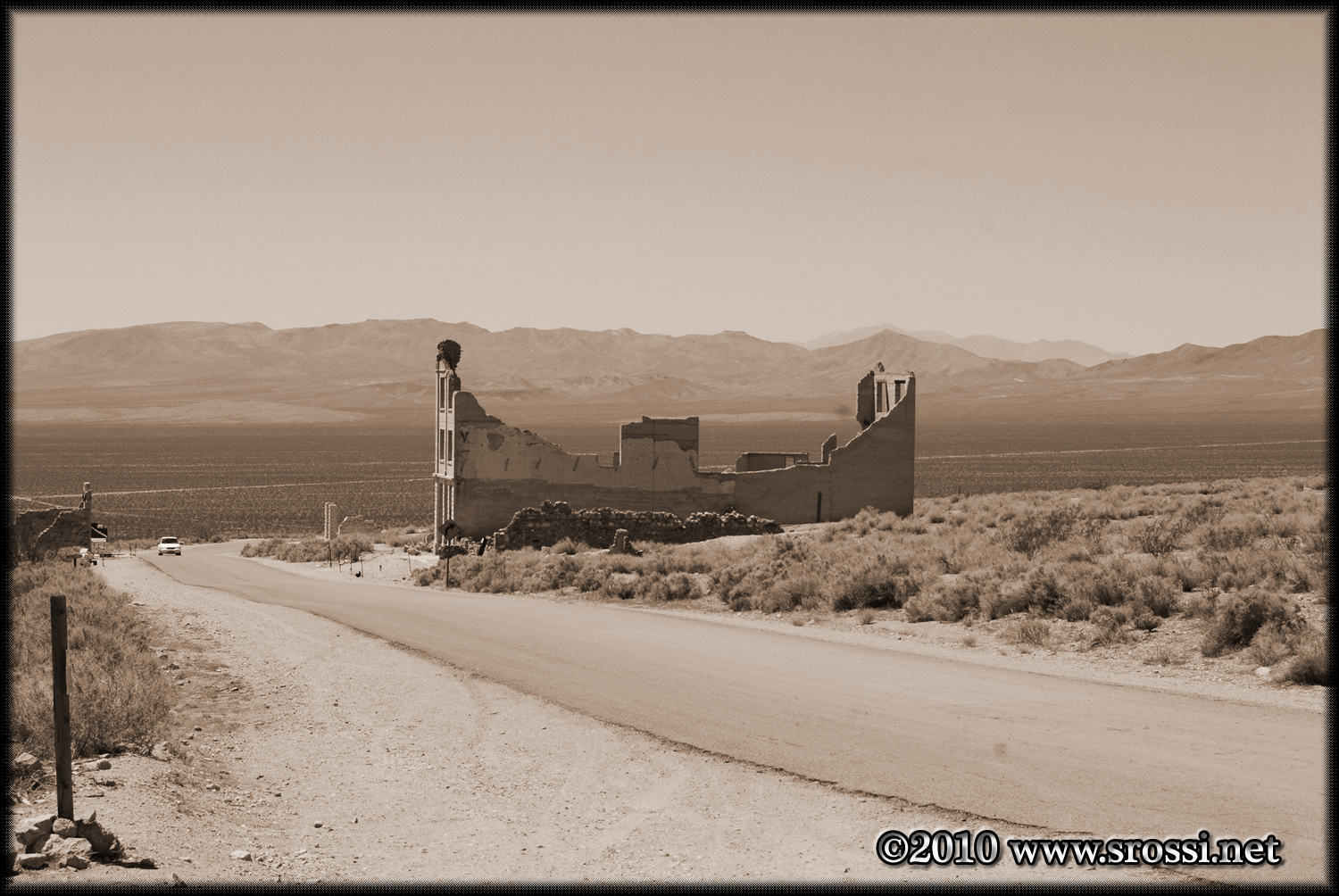 The old railroad station (and casino).