In the summer of '08 I spent two weeks driving around Utah, Nevada and California looking at ghost towns. The first week, Writer and I cruised the Moab area, the second week my older brother and I went through Nevada, clipped the edge of California and back. These pictures are all from that trip.
A tombstone in an old graveyard outside of Sego, Utah.
The only house, but not the only building, left in Sego.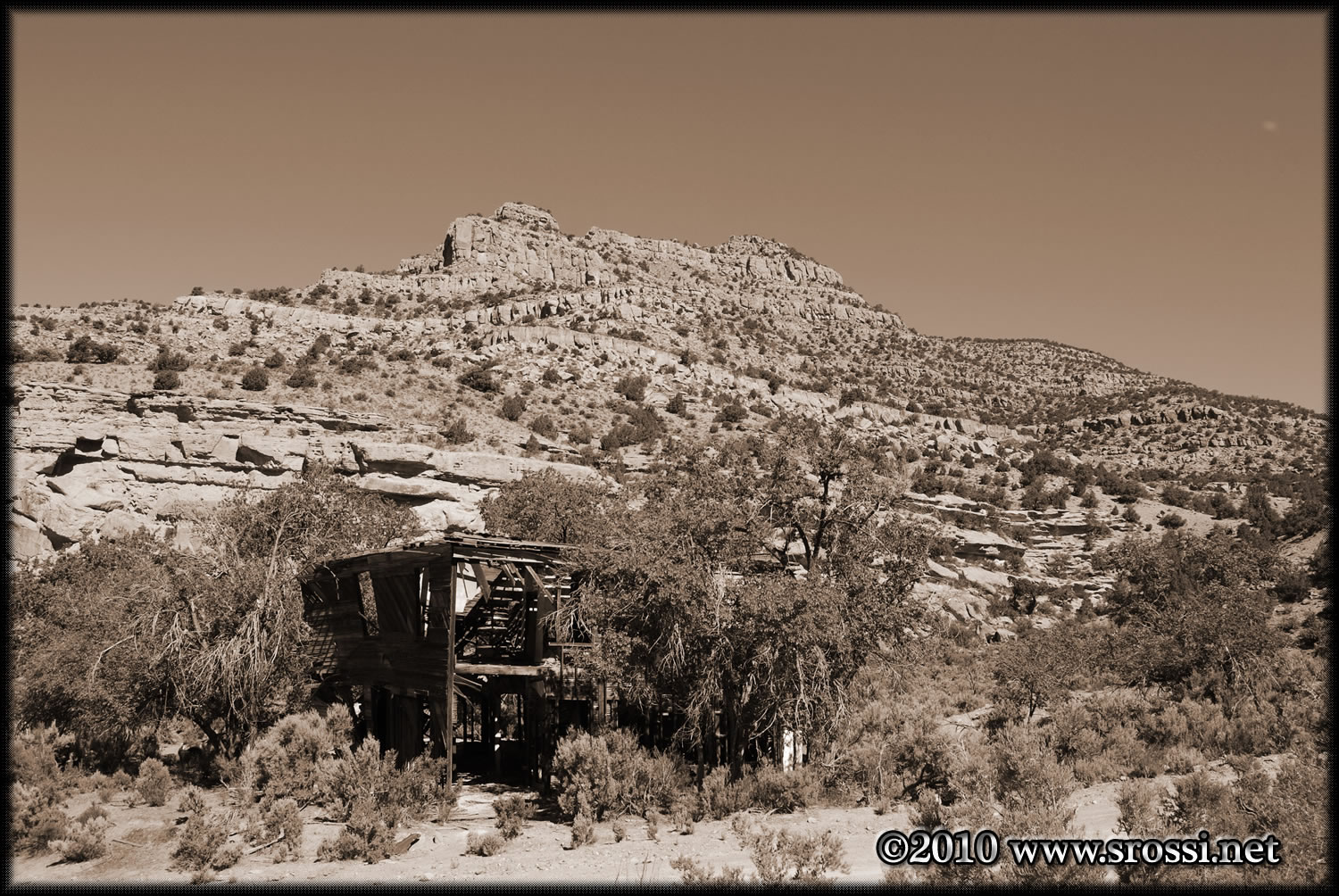 Inside an abandoned cafe in the half-ghost town of Thompson, Utah.
On top of a fridge in the office of the abandoned Thompson Motel.
A scavenger in flight looking for his/her next meal.
My brother at the storefront in Brodie, California, and incredibly well preserved ghost town.
I went through the 3,000 pictures I took on that trip and, being very reserved, cut down all my sepia pictures to a mere 79. I didn't want to post them all here, many people won't want to take the time to look at them all. But, if you are interested, please check out the gallery.
If you want to show off your pictures, or just see a whole bunch more really cool sepia pictures, taken by a lot of different people, click on the link below.