Oh, hail. I thought I was through with posting for today. But no, the weather created the opportunity for a trilogy. Can you guess what it's doing now?
And here are the pictures:
Hail on the railing.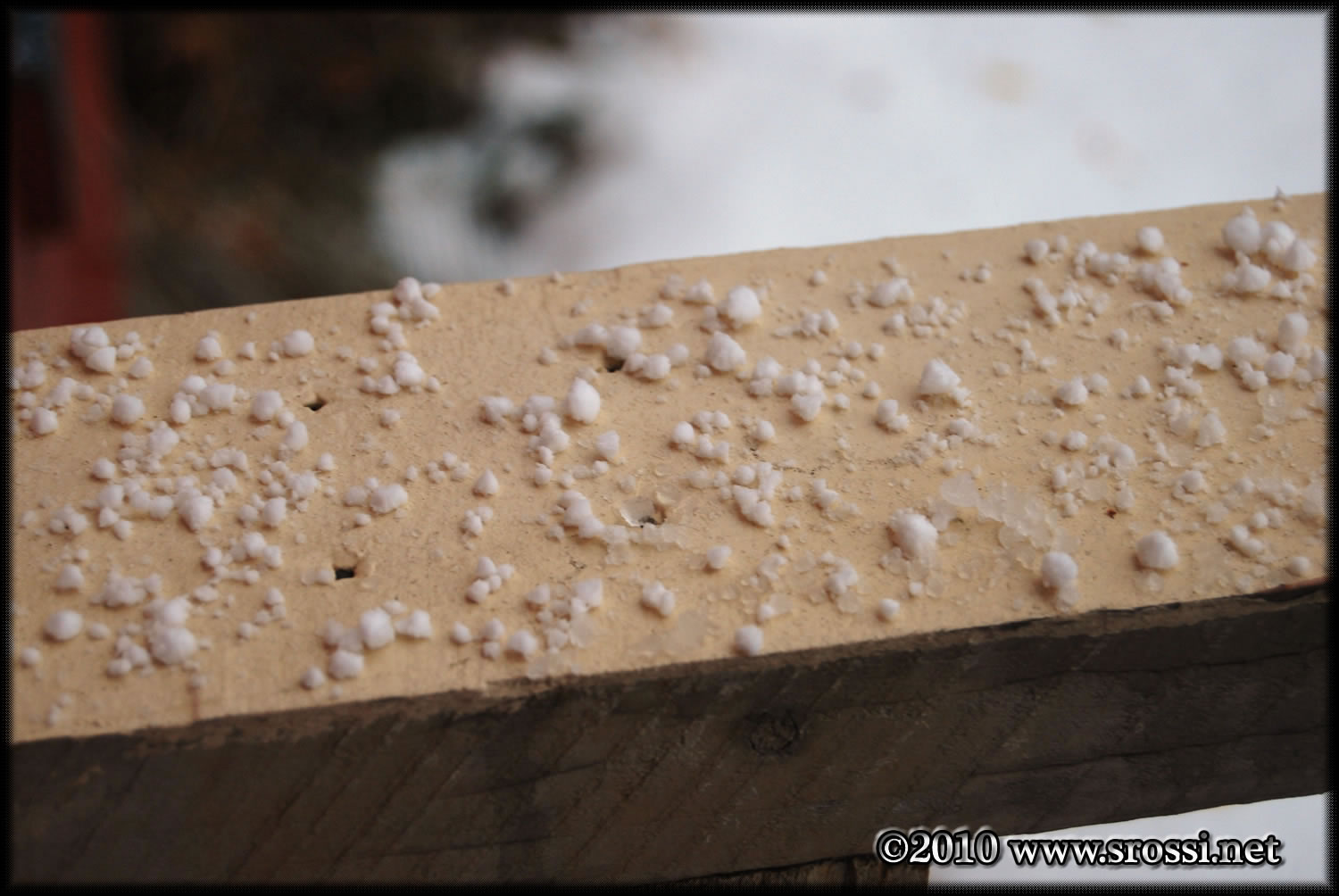 Hail on the porch.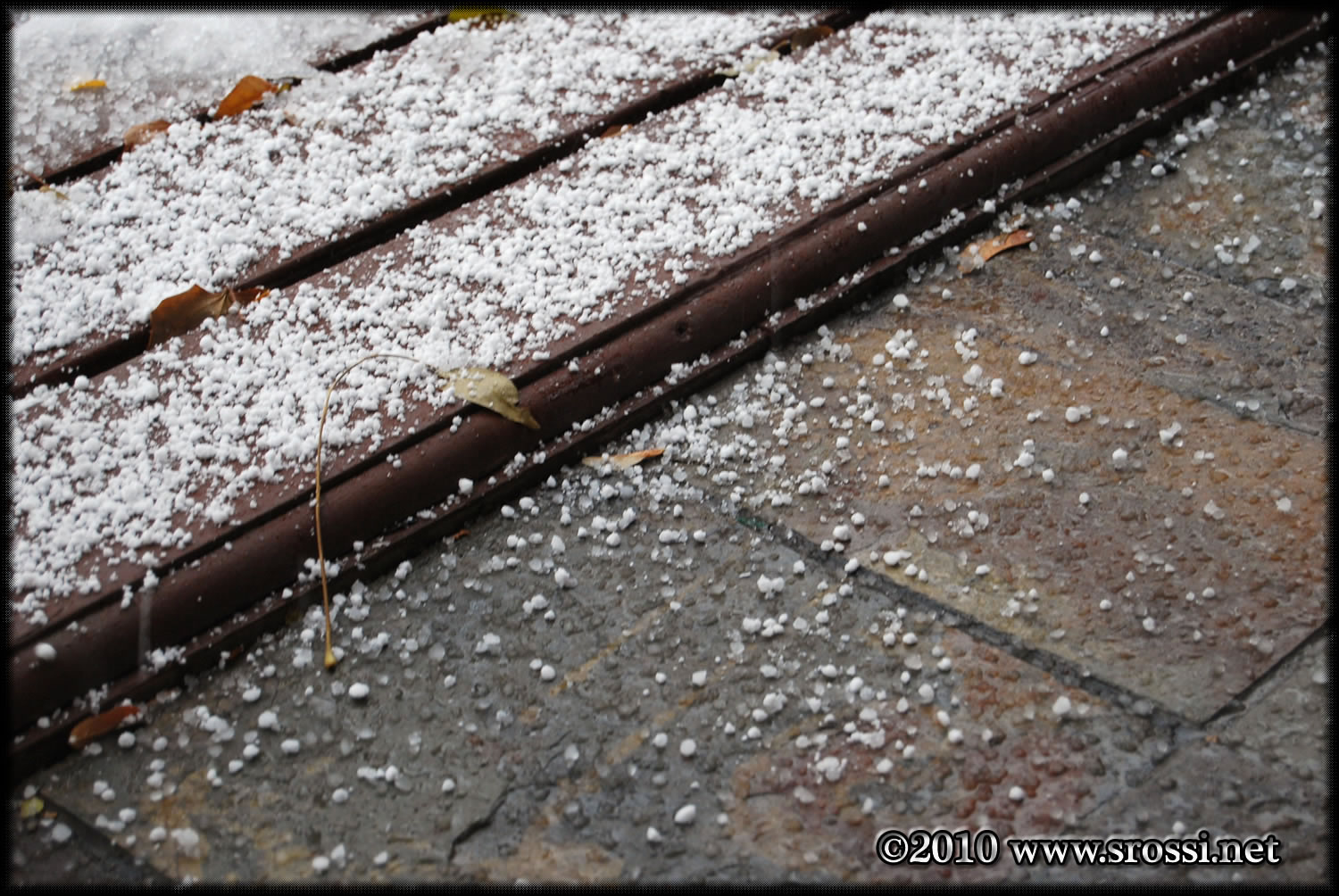 Hail falling.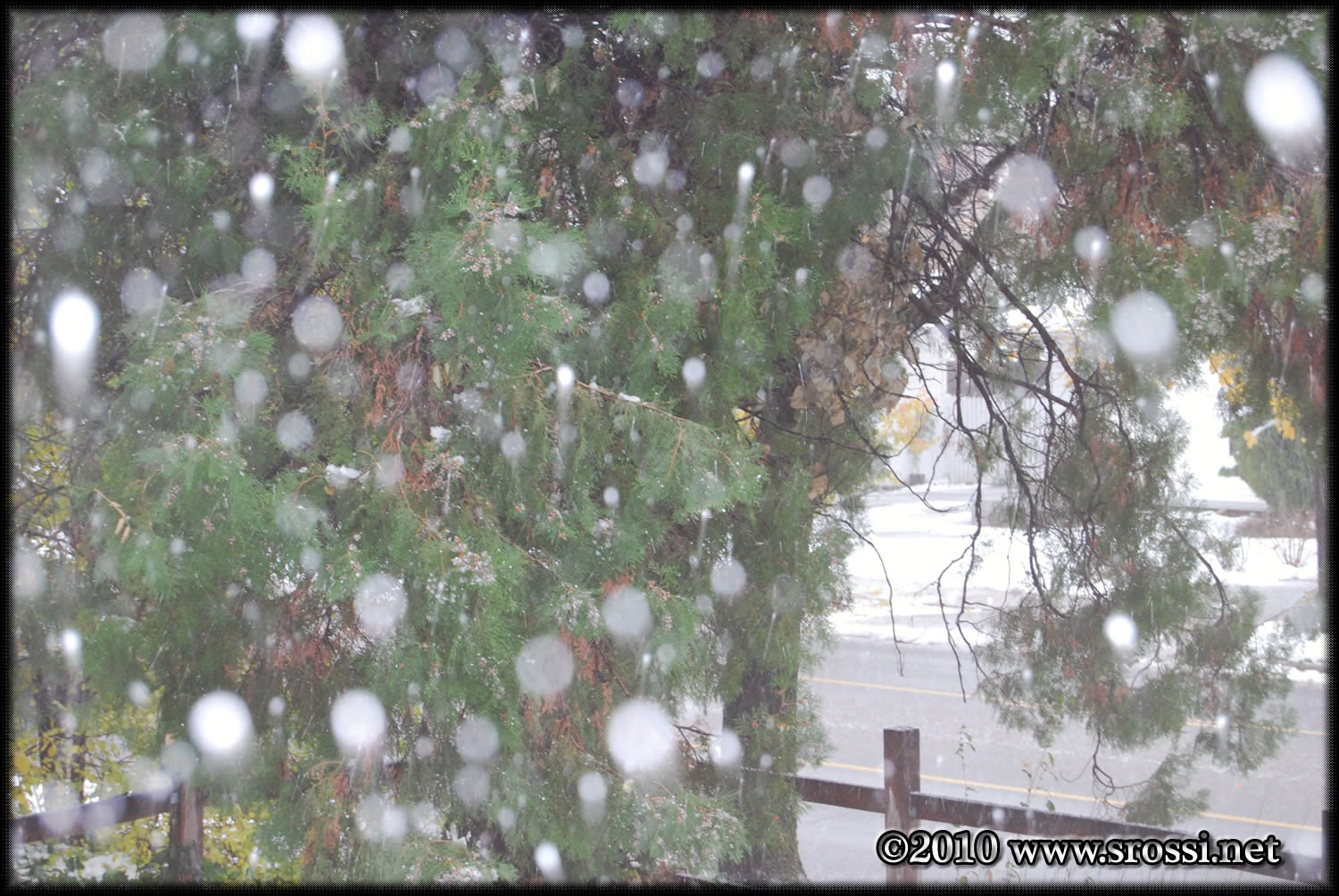 Hail hitting the tree.
And, as with every good trilogy, we have a common thread weaving through: the dirt bike riding kokopelli.