I'm in charge of Stage Crew at my school, and with our big musical coming the week before 3rd term grades are due, and the Talent Assembly the week right after the play, March has been somewhat mad for me. So far I've spent every Tuesday, Wednesday and Thursday this month at school until at least 4:30, a couple of times it was closer to 6.
So when I saw the Thematic Photographic theme for this week, I thought "Where do I start?" Well, there wasn't really a picture that exemplified the madness of getting things together for the play, so I just decided to pick one that I liked. This is from the Havana scene, it's a little blurry because I wanted to get the background, which is a photo I put together and is projected on the back wall. The flash completely obliterated it, so I took this picture without a flash. As it turns out, I really like the way this looks despite it's blurryness.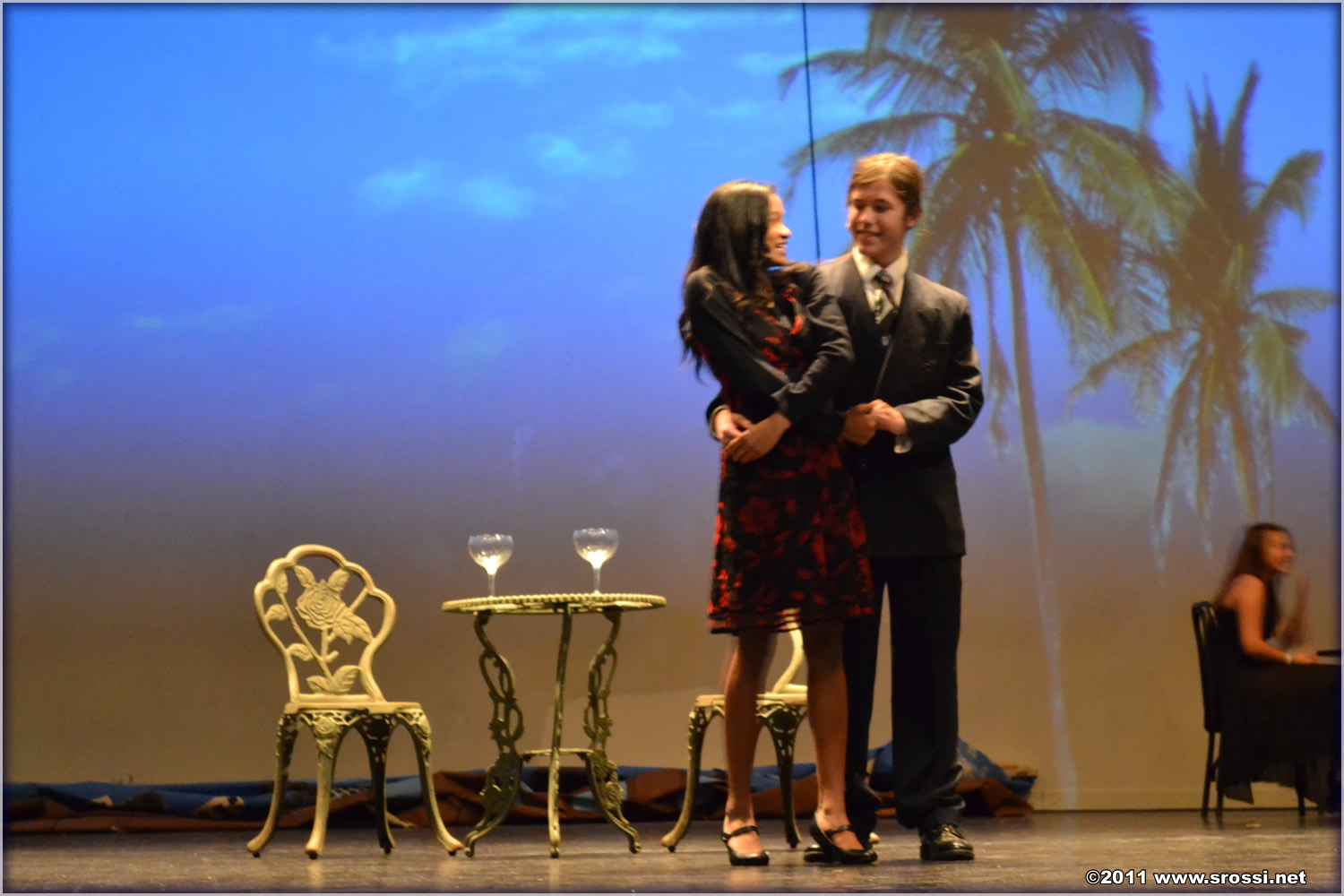 In the same folder as the Guys and Dolls pictures, I found this one. There's still a decent amount of madness going on at home as the two cats and I get used to each other, and I caught Denny here taking a nap in the dish rack.
This is the reason I always keep a camera with me. I was leaving the school the day of the play pretty early, I had to be back around 6:00 for it, and as I got towards the courtyard I heard music being played. I got to the window and saw this scene before me; a student playing and the head custodian going on with his work. I woulda kicked myself if I hadn't had my camera with me.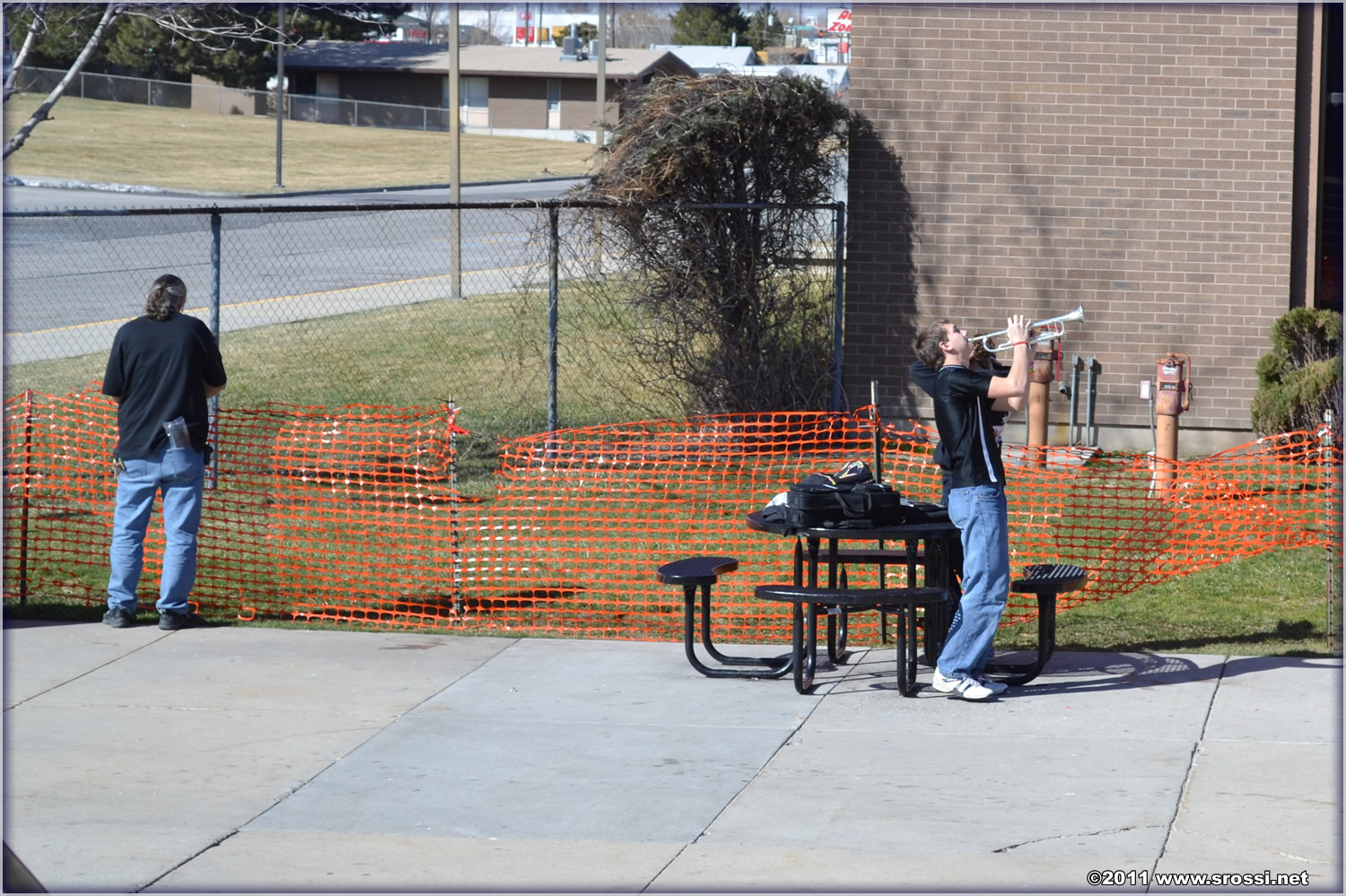 And finally, total madness. This is, of course, a doctored photo. But the real madness is that this P.E. teacher let me take a picture of her with a toilet seat around her neck, with the intention that I was going to do something like this. The toilet seat sits atop one of the cabinets in my classroom, left over from the end of the year carnival last year where students could win a prize for building a paper airplane and flying it through the seat about a yard away. (So worry not, it was never used and was still sanitary when she put it over her head.)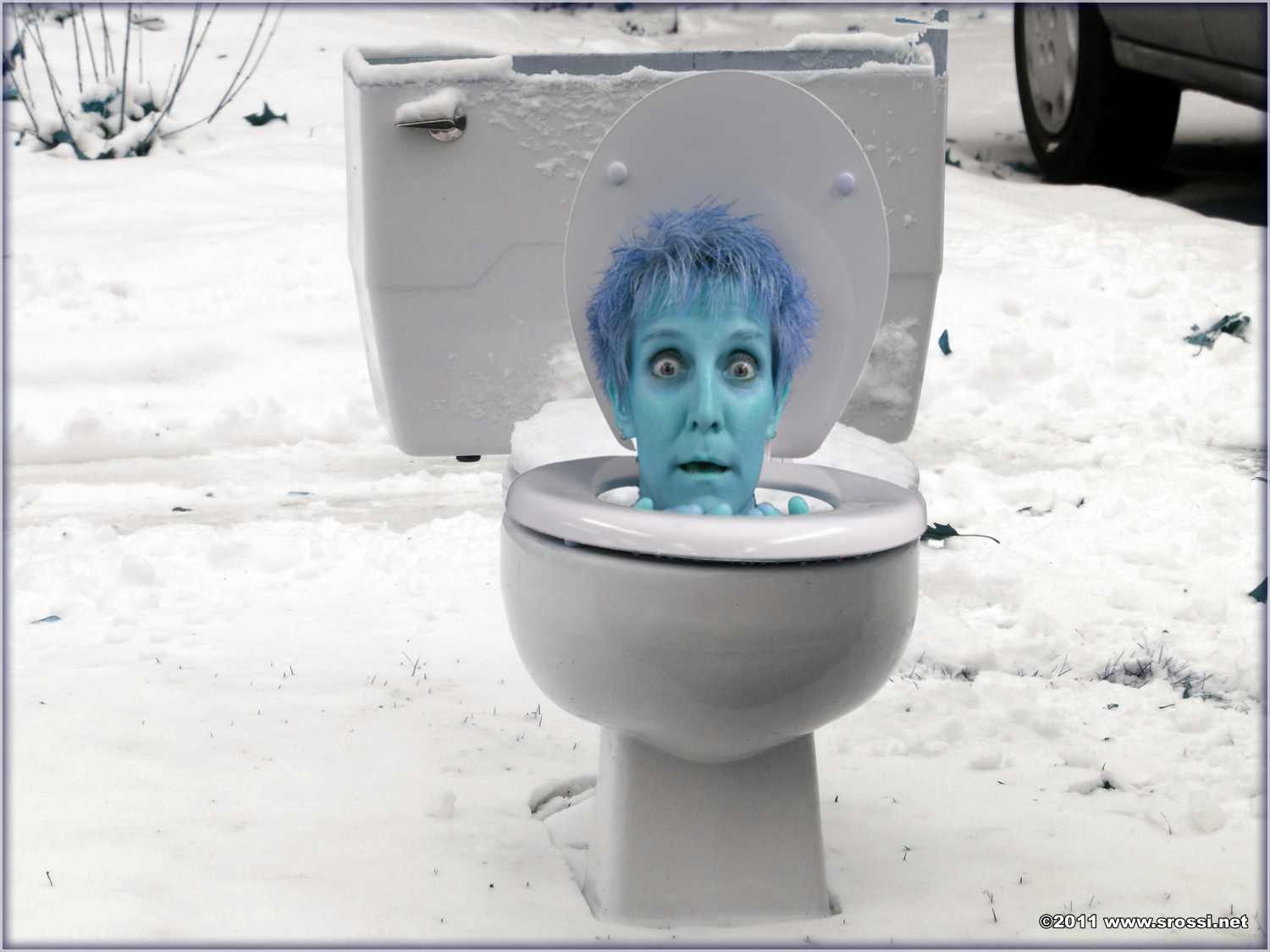 For more March Madness pictures from an eclectic group of bloggers, click on the banner below.