Petroglyphs don't lie, and here's one that looks like me. At least according to the writing that accompanies it.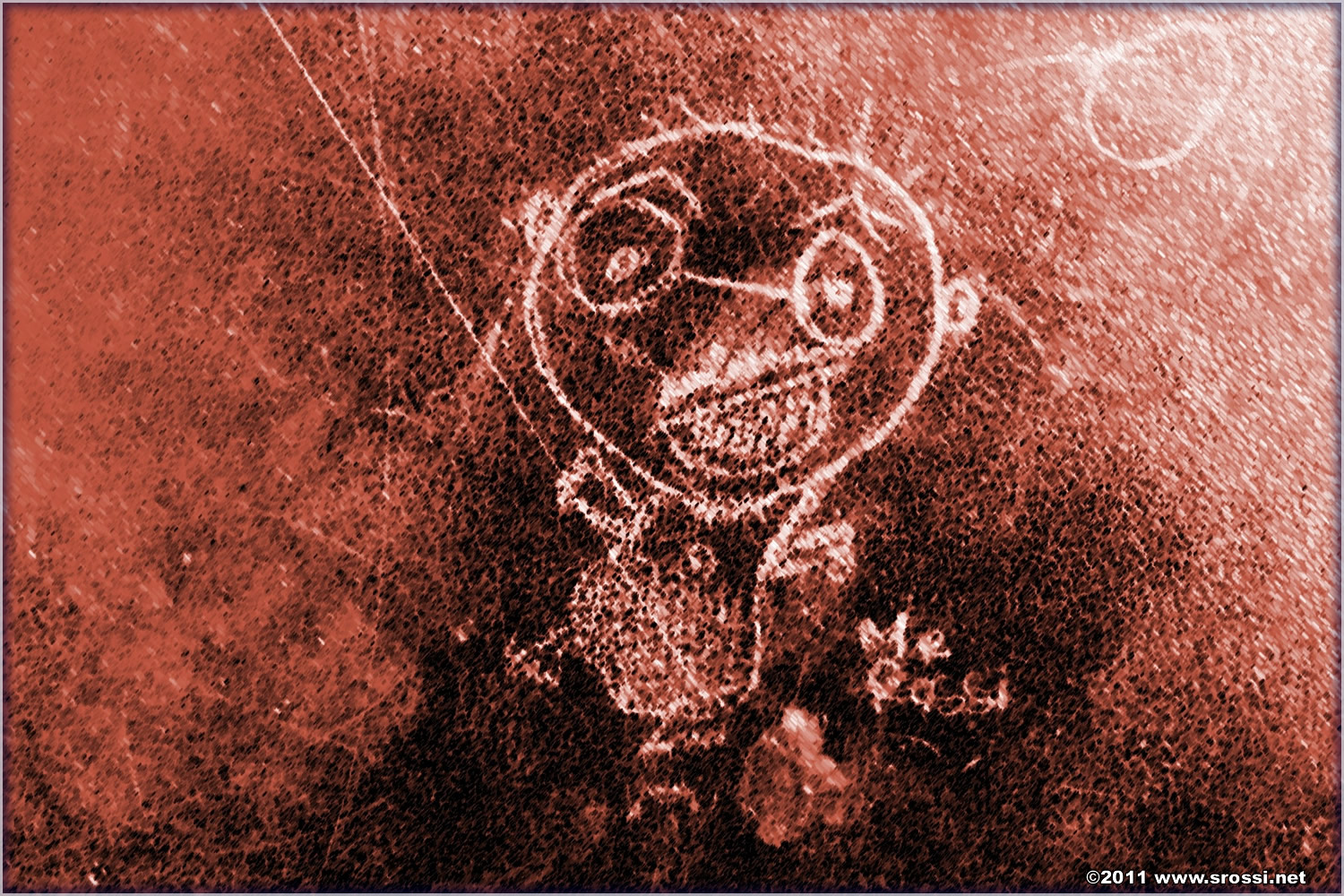 It seems it was found in an obscure corner of
Newspaper Rock
, one that is really hard to see from the viewing area allotted to visitors. The picture was taken by a parent of one of my students, who was a Ranger down at the monument for a couple of years. The kid just transferred to our school a week or so ago, and her parent's were shocked when the heard their daughter's math teacher's name. They immediately started scanning their old photos until they finally found it and gave it to her to bring to school.
(Anyone buying this yet? No? If I B.S. some more will it help? No? Ok, so I fooled nobody.)
What is amazing is how much pencil on black Formica tables looks like a petroglyph when you just colorize it a nice burnt red color. I found this on one of the front tables, you would think that black tables would discourage their artwork, but seems not. Which is ok with me, pencil is easy to clean up and I've got a few good pictures out of it. Some of them I won't share here, but I did share with the administration.
Click
here
if you want to see what the original picture looks like.