Alexia, of
Dreaming of Open Seas
, did a post that (as you should be able to guess)
shows off her classroom
. I commented on how cool I thought that was, and asked if I could copy her. So, with her permission, here is my "journey around my classroom".
The view as you enter the front door of my classroom. As you can see, I do have a lot of storage area, and all but one of the closets in the back is lockable: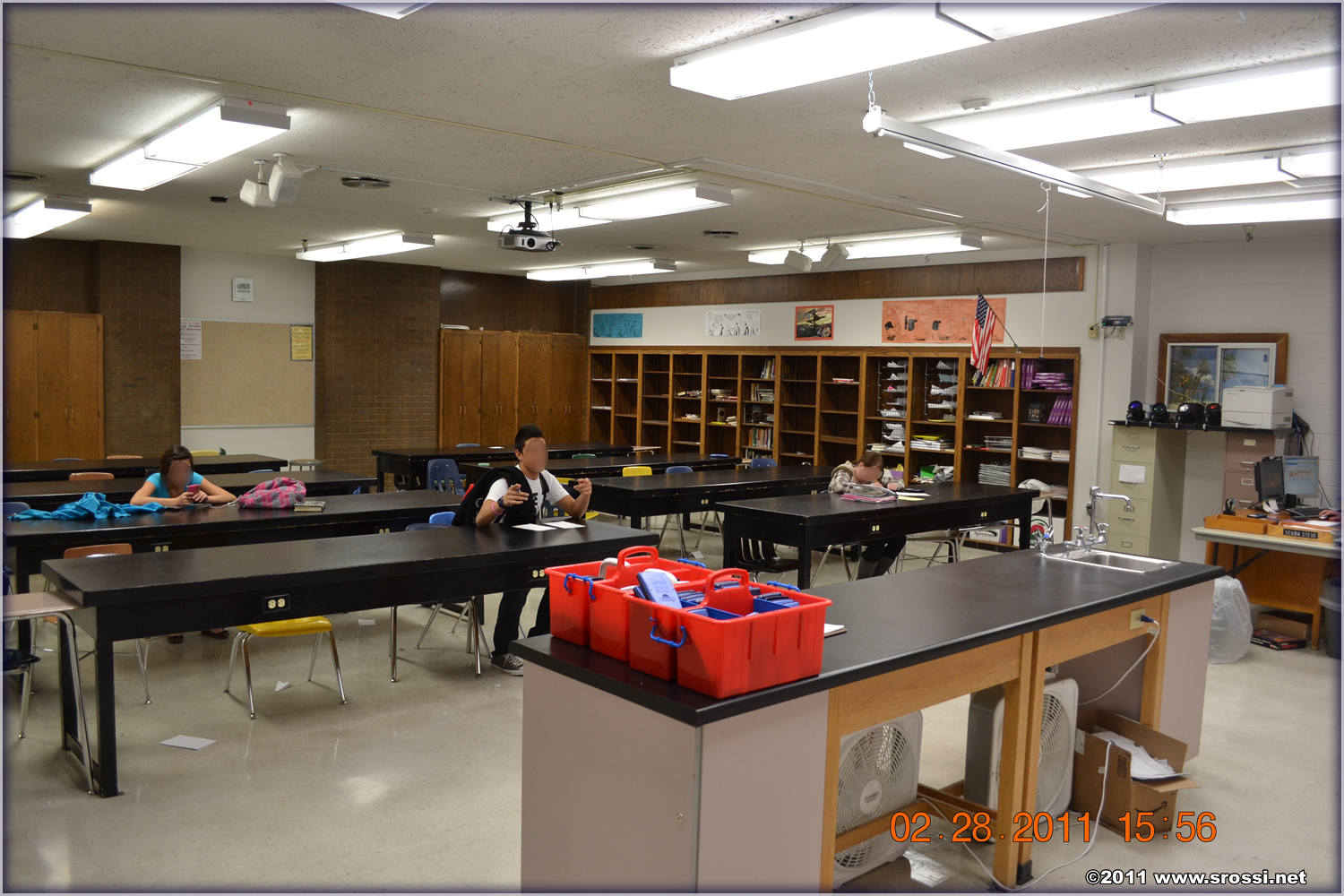 Yes, I have two doors. The room used to be a science classroom, which is why I have sinks and an eye washing station. It's not too interesting from the inside, but I did spruce it up for the view from the outside. (The writing on the picture is photoshopped in, but very closely resembles what I have written on the actual door, and remember, click on the picture to enlarge):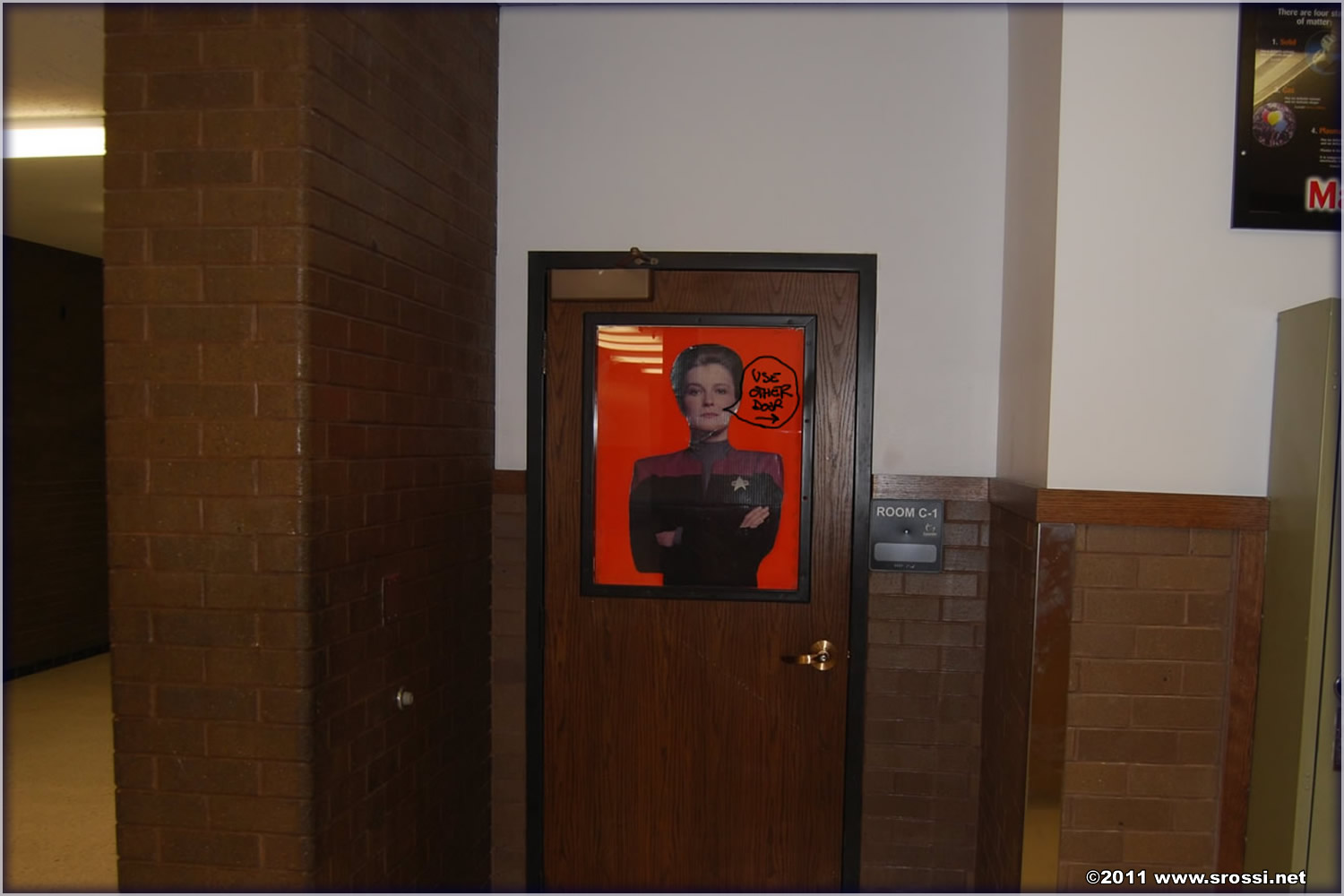 From the back of the room. The board at the front is not a whiteboard, it is actually a cork board, painted white: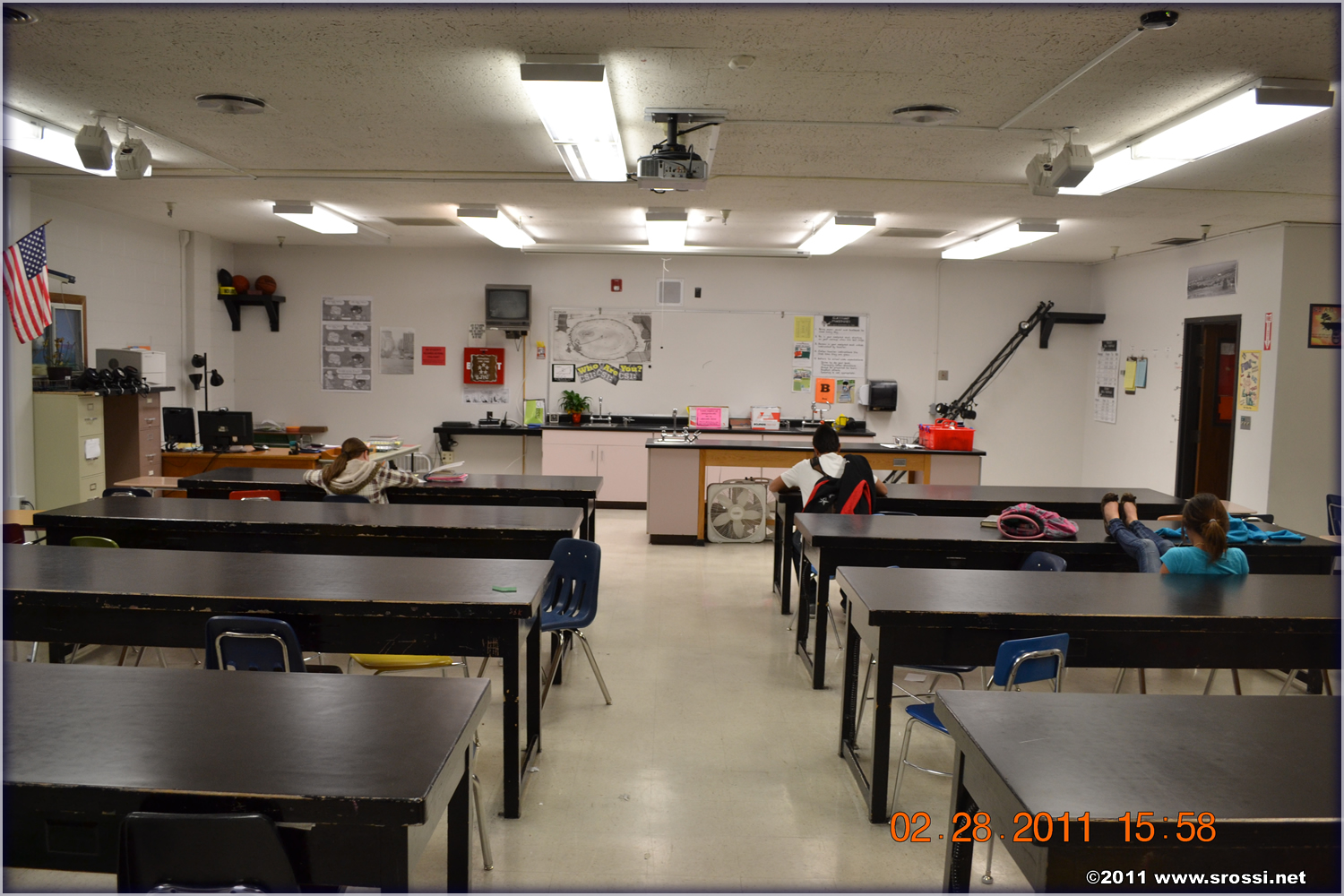 There's my only white board, on an alcove at the side of the room: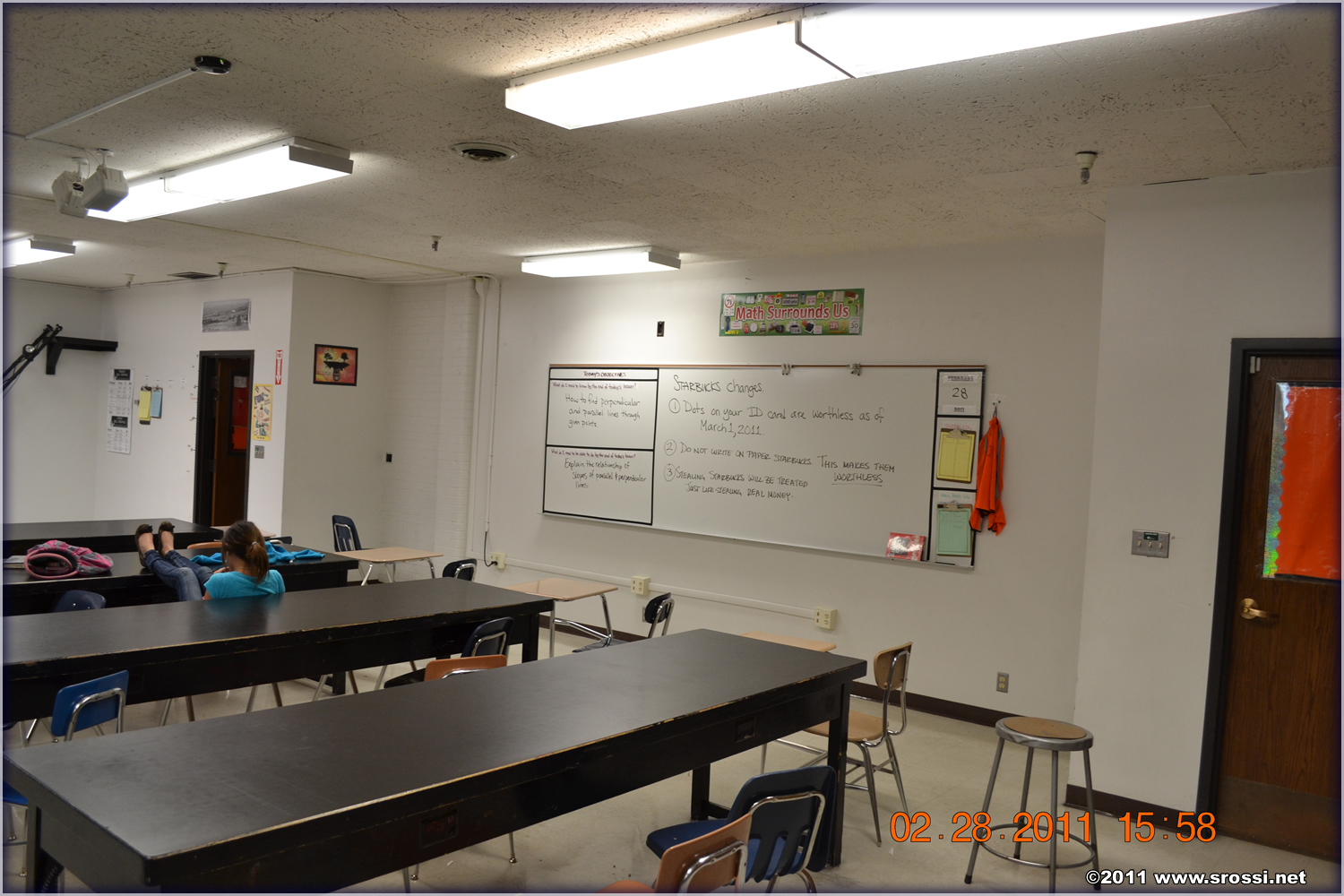 Which works fine for me, thanks to this little thing. It's is a wireless writing board, that comes with a program that imitates a whiteboard on the computer screen: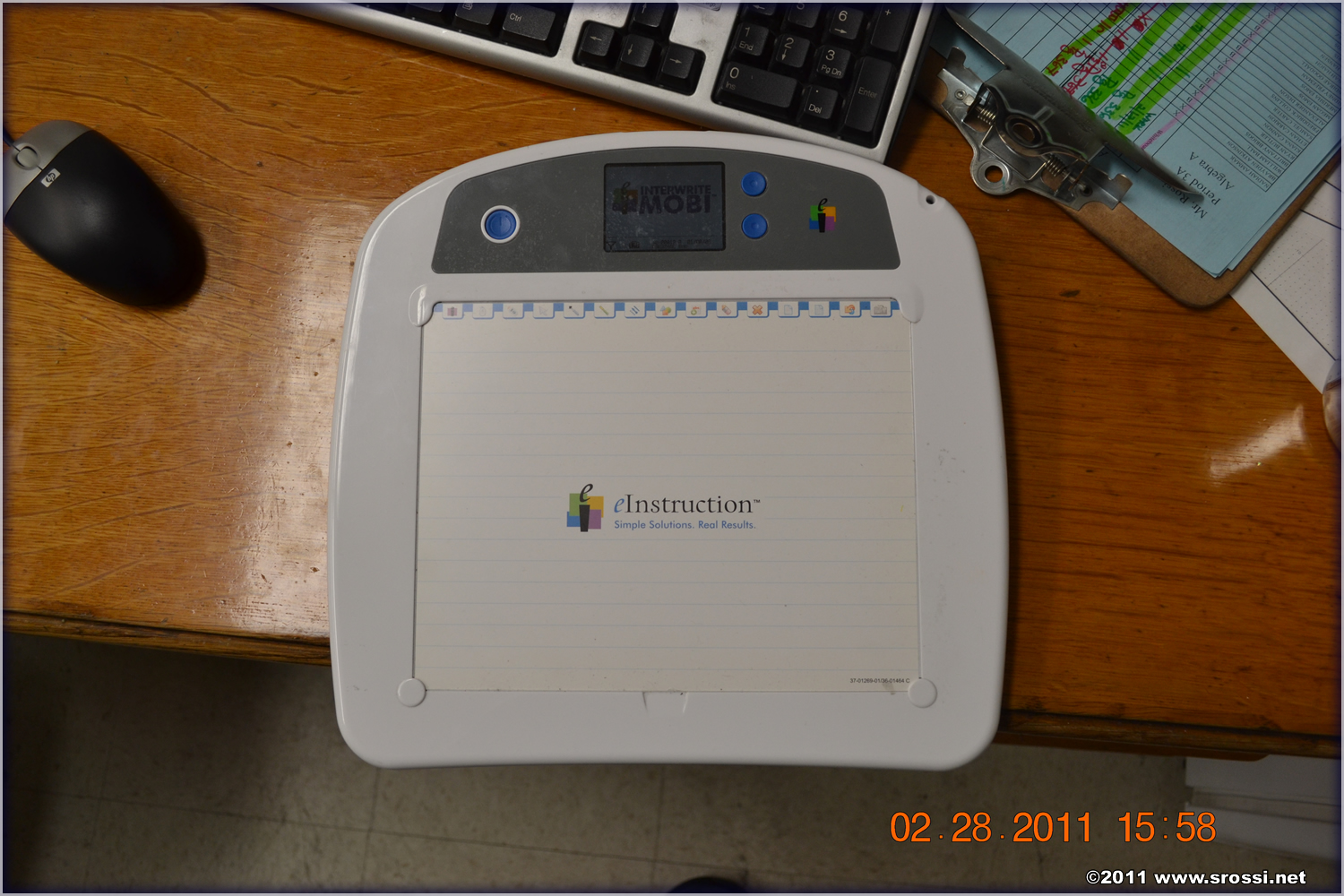 Here is the big screen that the computer projects onto, making it easy for the students to see: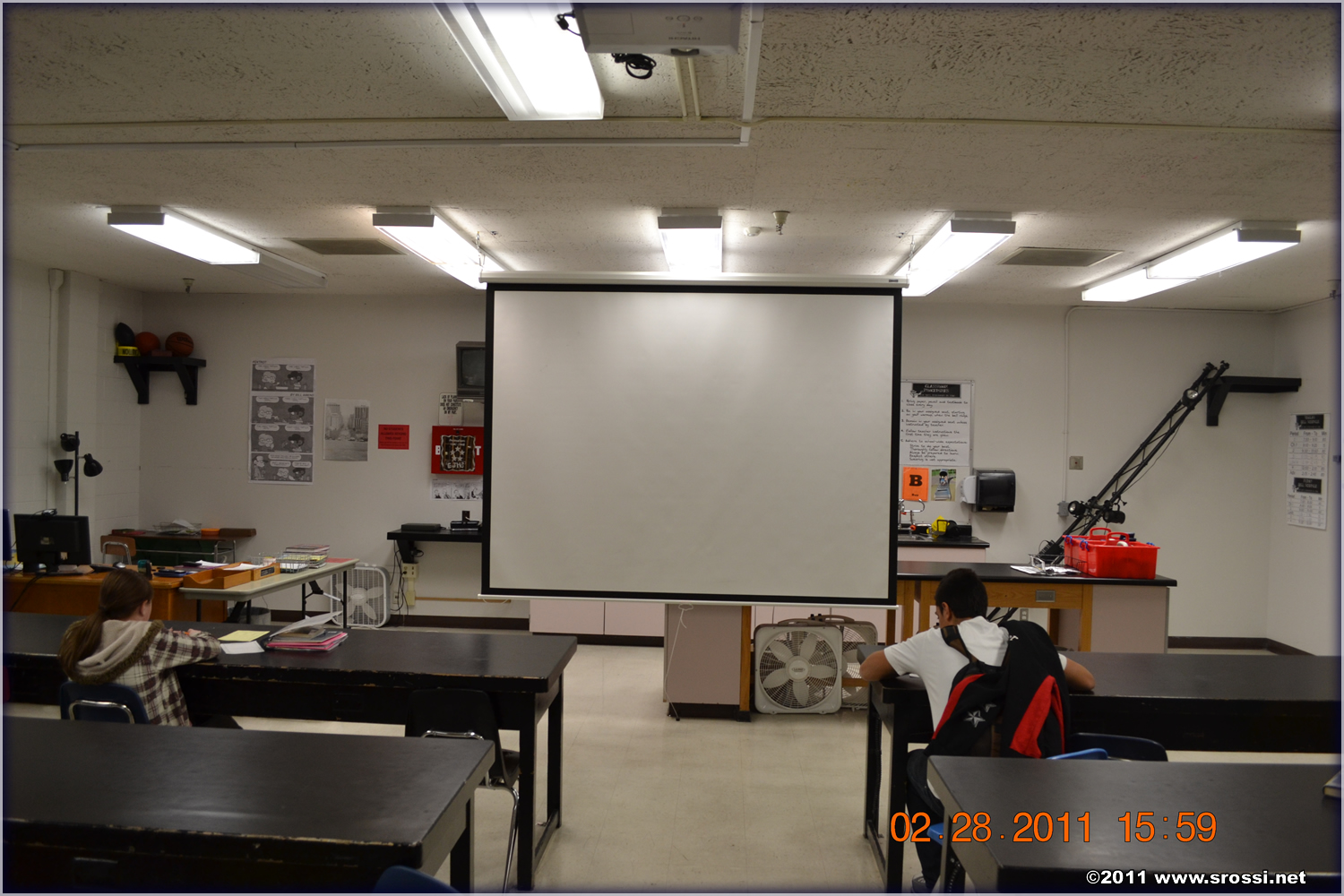 Yes, they have finally invented the invisible fire extinguisher. Perfect for putting out invisible fires: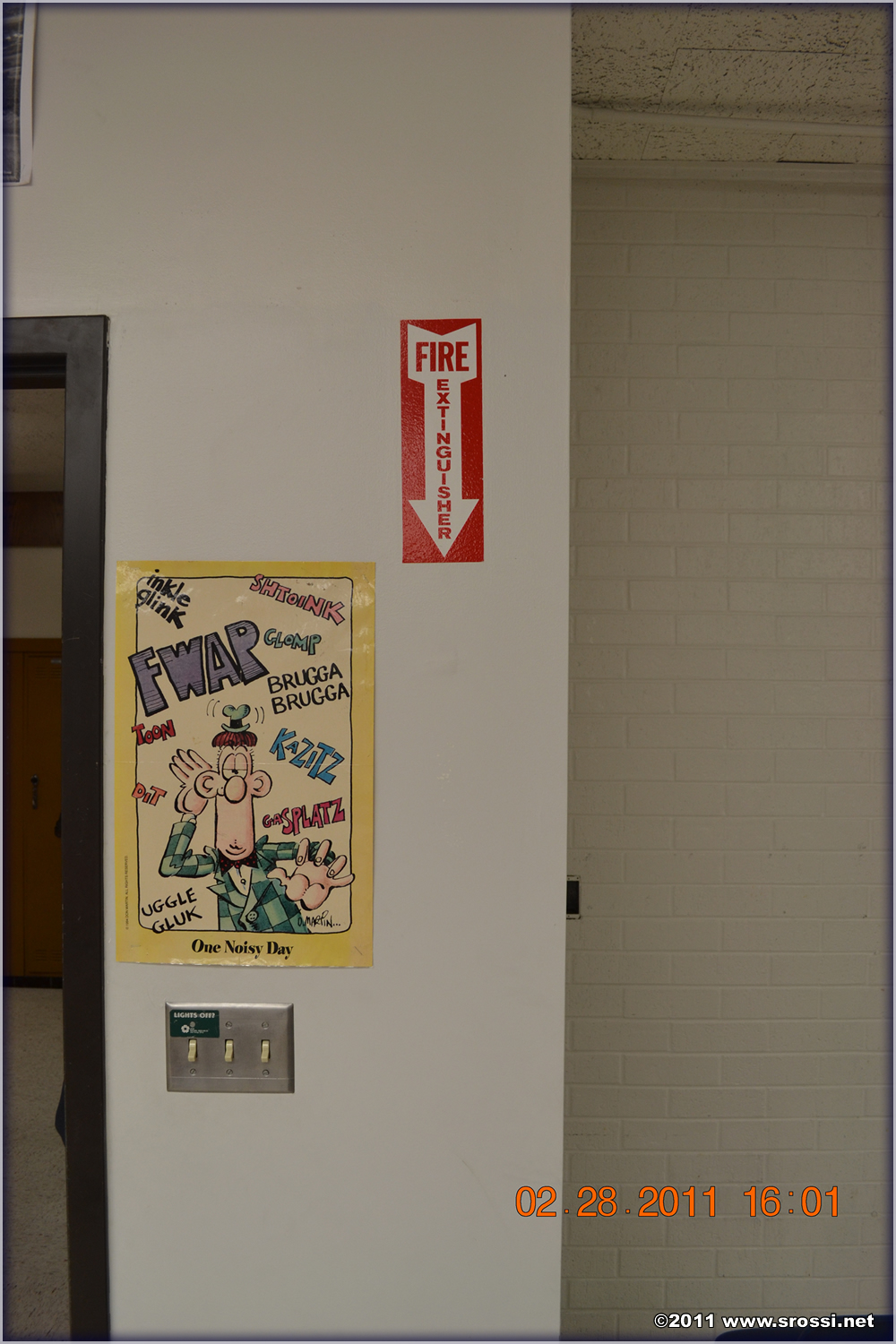 And to answer any questions about natural light, here is my one and only window. It may not give any actual natural light, at least I get to look out on any view I want. None of the kids made a big deal about the window, and I thought no one had even noticed it until one particularly warm day last fall when a student raised his hand, pointed to the window and said "It's stuffy in here, can you open the window so we can get a breeze in here?":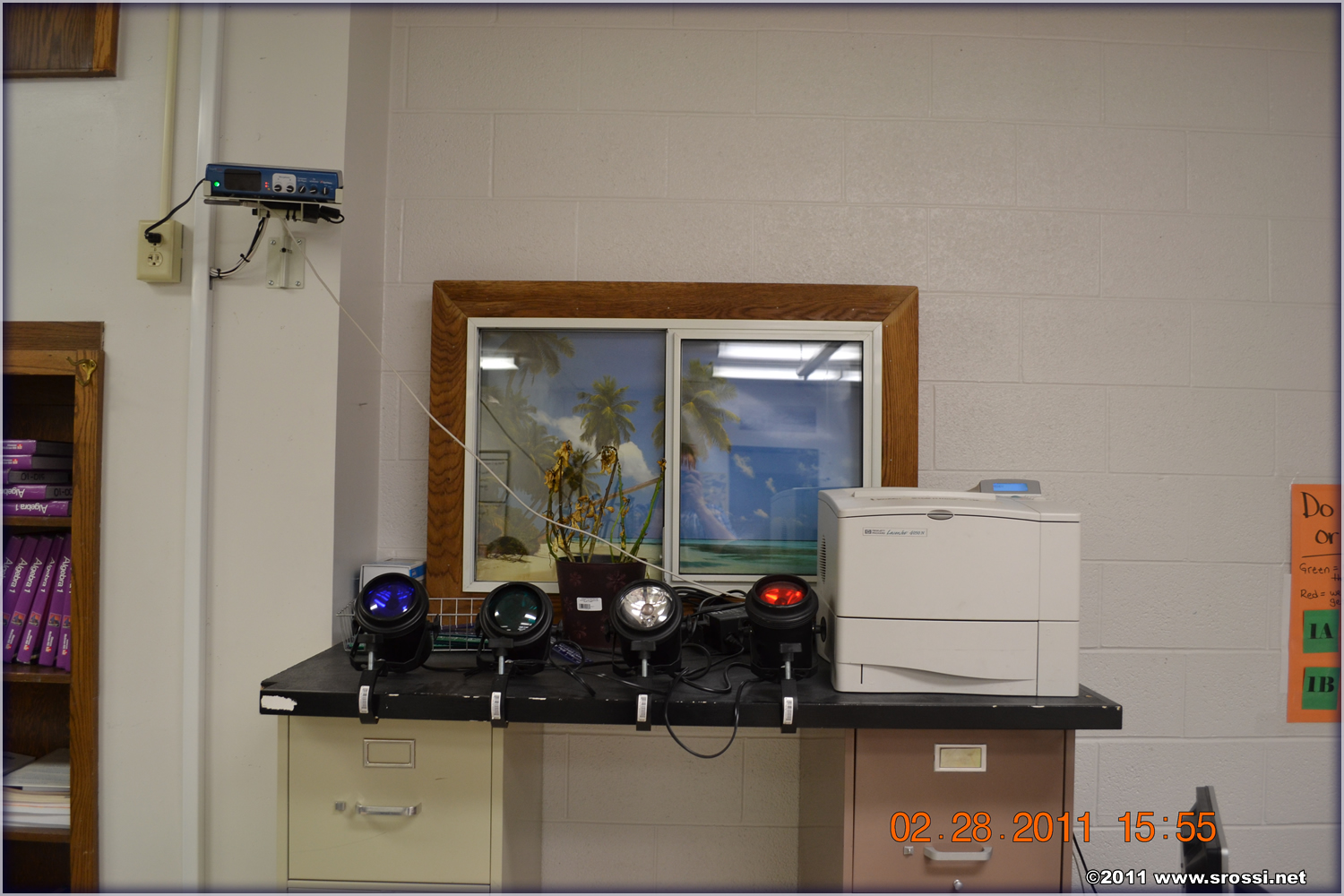 There's my look at my classroom. If anyone else does this too, please let me know, I love seeing what other teachers do with their space.