1999, the year a tornado swept through downtown Salt Lake City. I, my brothers and their families, were out of town that week, enjoying a houseboat on Lake Powell (240 miles, 380km, south of Salt Lake). Since the storm that caused the tornado came from the south we got to experience it several hours before the city did.
I've spent a lot of time down at Lake Powell, and this was the first time we ever had to set tents up on the houseboat because of the rain.
We saw the storm coming in over the red rock cliffs,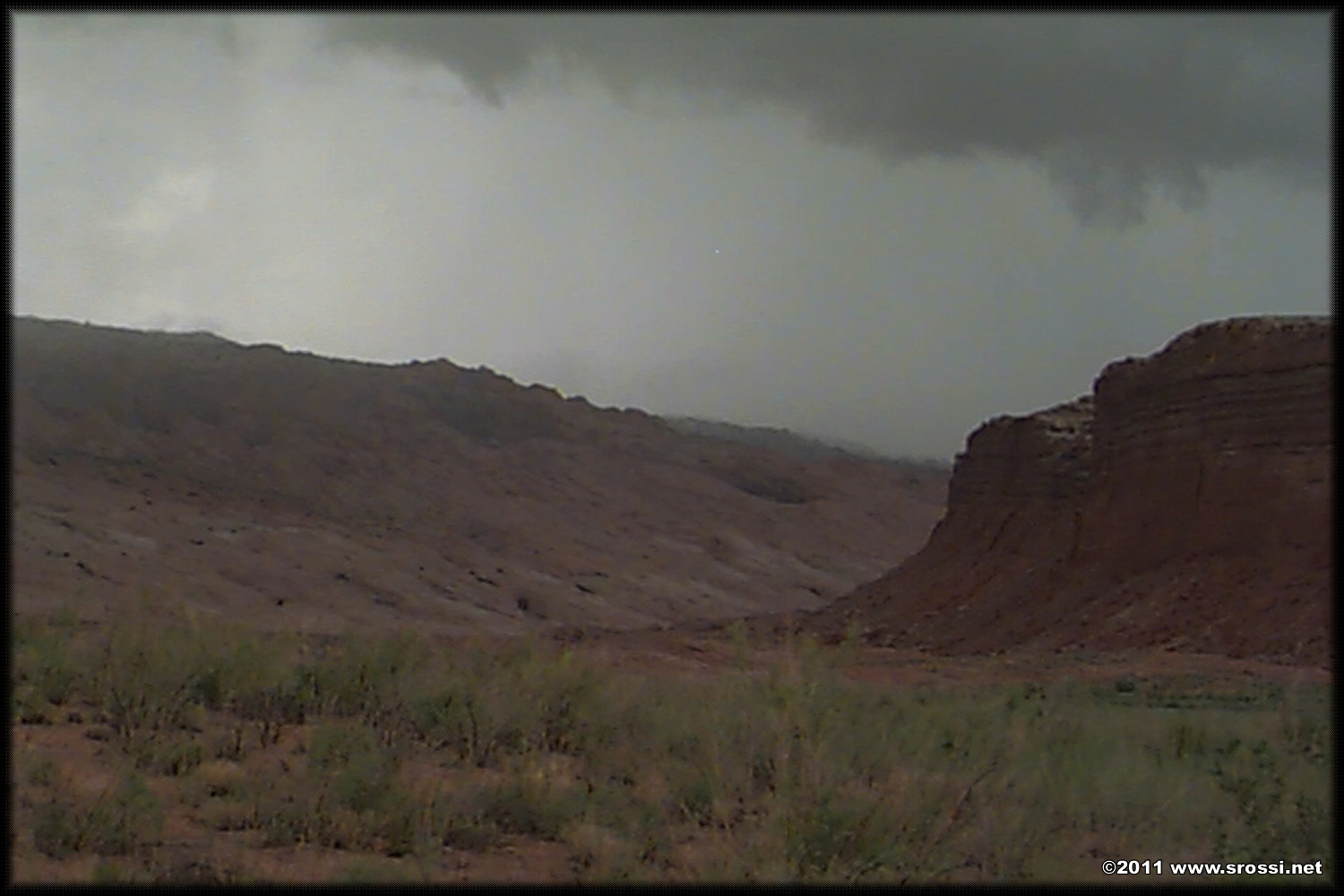 but didn't expect much from it, and were unpleasantly surprised when it hit. It started pushing the houseboat sideways towards the shore, which would have beached the thing. It took the entire group (young children excluded) pulling on and burying the anchors to keep the boat perpendicular to the shore. We were drenched, but since it was close to 100°F (38°C), at least we weren't freezing. When the storm passed, you could see the hills shining from the rain, an unusual sight down there.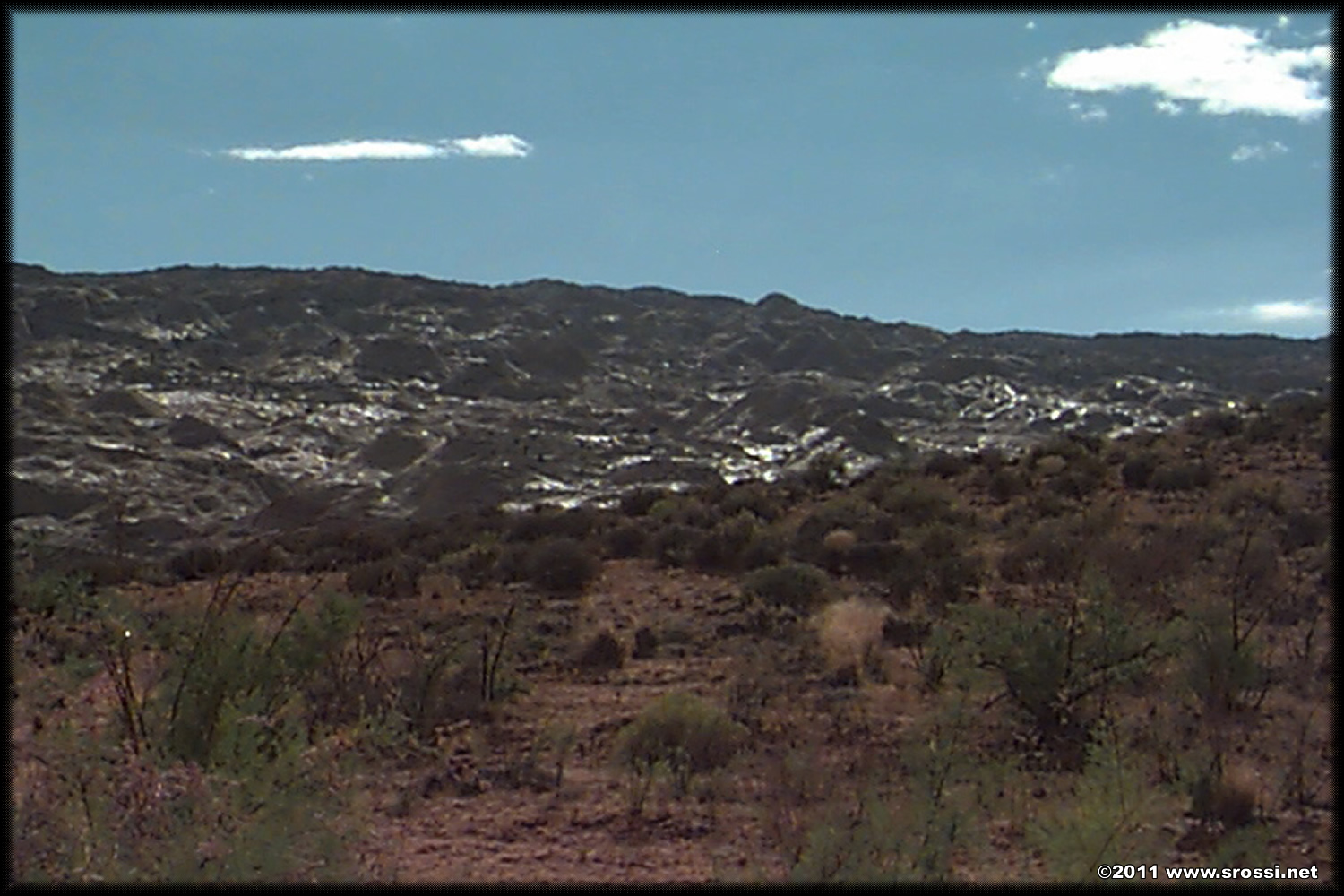 We took the little boat into town for supplies the next morning and the store was all a buzz about the tornado in Salt Lake City. Of course we didn't believe it, who ever heard of tornadoes in the Rocky Mountains. But after hearing about it from enough people, I decided I needed to call my roommate just to make sure my house still had it's roof. He confirmed that there was, in fact, a tornado that cut through downtown Salt Lake City, and that it didn't come anywhere near my house. When we got back to the houseboat and told the rest of the group, their initial reaction was "Yeah, Riiiight." Not that we're a family that plays a lot of jokes on each other or anything. Anyway, the rest of the vacation went fine, a little more rain here and there so we kept the tents up, but other than that we had enough clear weather to build a sand castle on the shore,
and get in a little relaxing rowing around the inlet we docked in.

P.S. Please keep in mind that these pictures were taken in 1999 and scanned into the computer with 1999 scanning technology.
If you want to see many great "wet" pictures from the many other people who join in Carmi's Thematic Photographic, click the banner below.