A while back I told you about these great new door signs that the district installed in (I think) all the schools. They match the ones at the district offices, which is good, because the more everything is alike, the more individualistic we become*. But I posted about their fix for the plaques that wouldn't stay on, which was one screw right in the middle of it. Which is all a-ok, until you get to the ones for the restrooms and see right where the screw was put (see picture below). Well, over the last few months I discovered a couple more interesting plaques.
Let's play "
Whoever is in charge of quality control needs to be replaced
" and try to figure out what's wrong with this one: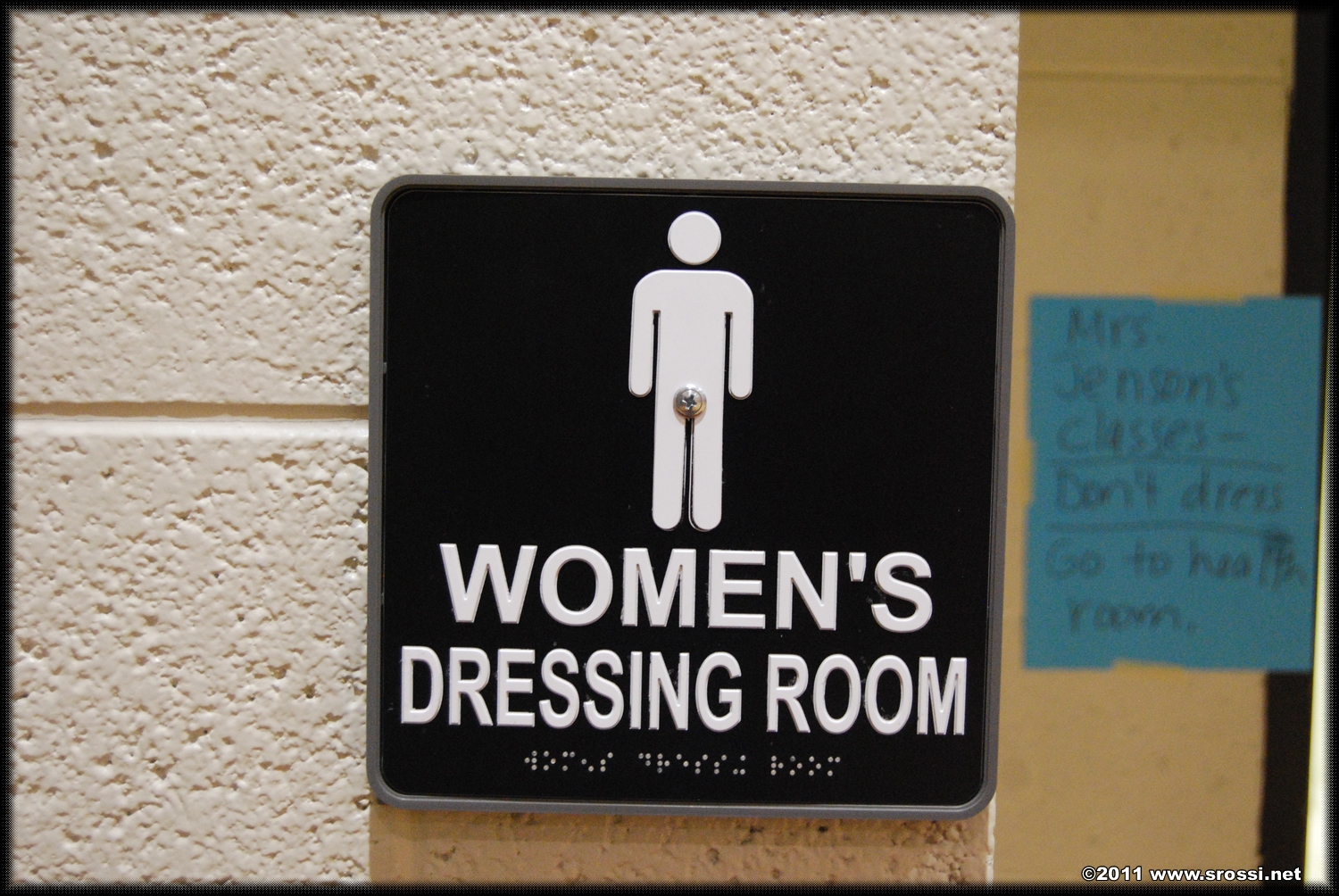 And then there's this one, which makes one ponder "
Why not just lock the door
?"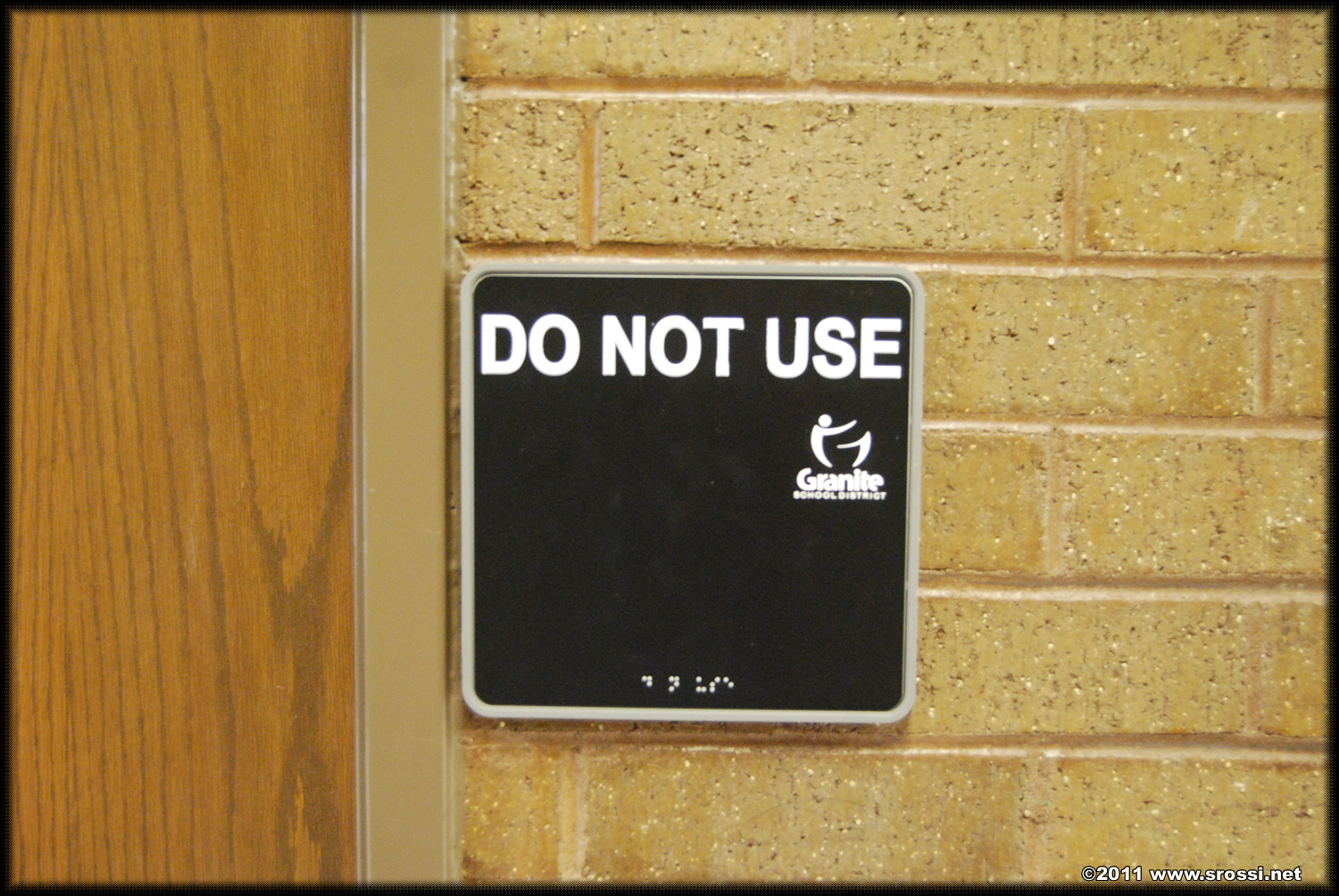 Seriously. Lock it, key it so only the custodian (who ought to know it's useless) can open it and call it a day.

* From the speeches at my high school graduation I got the impression that the theme was "The way to be an individual is to conform". I wish I could remember specifics or find copies of them, but I remember walking out of there thinking "WTF"?