This week's Thematic Photographic is "curves". If you are interested in joining in, or just looking at a bunch of cool pictures, then click the banner at the bottom. If not, hopefully you at least enjoy these.
This first picture is of the Colorado River as it weaves it's way through
Canyonlands National Park
, just upstream from where it meets with the Green River. I took it from atop
Deadhorse Point
, a butte that juts out towards the river. The view is amazing from up there, you can see for miles and miles, with the only evidence of humanity being dirt roads criss-crossing the plateaus.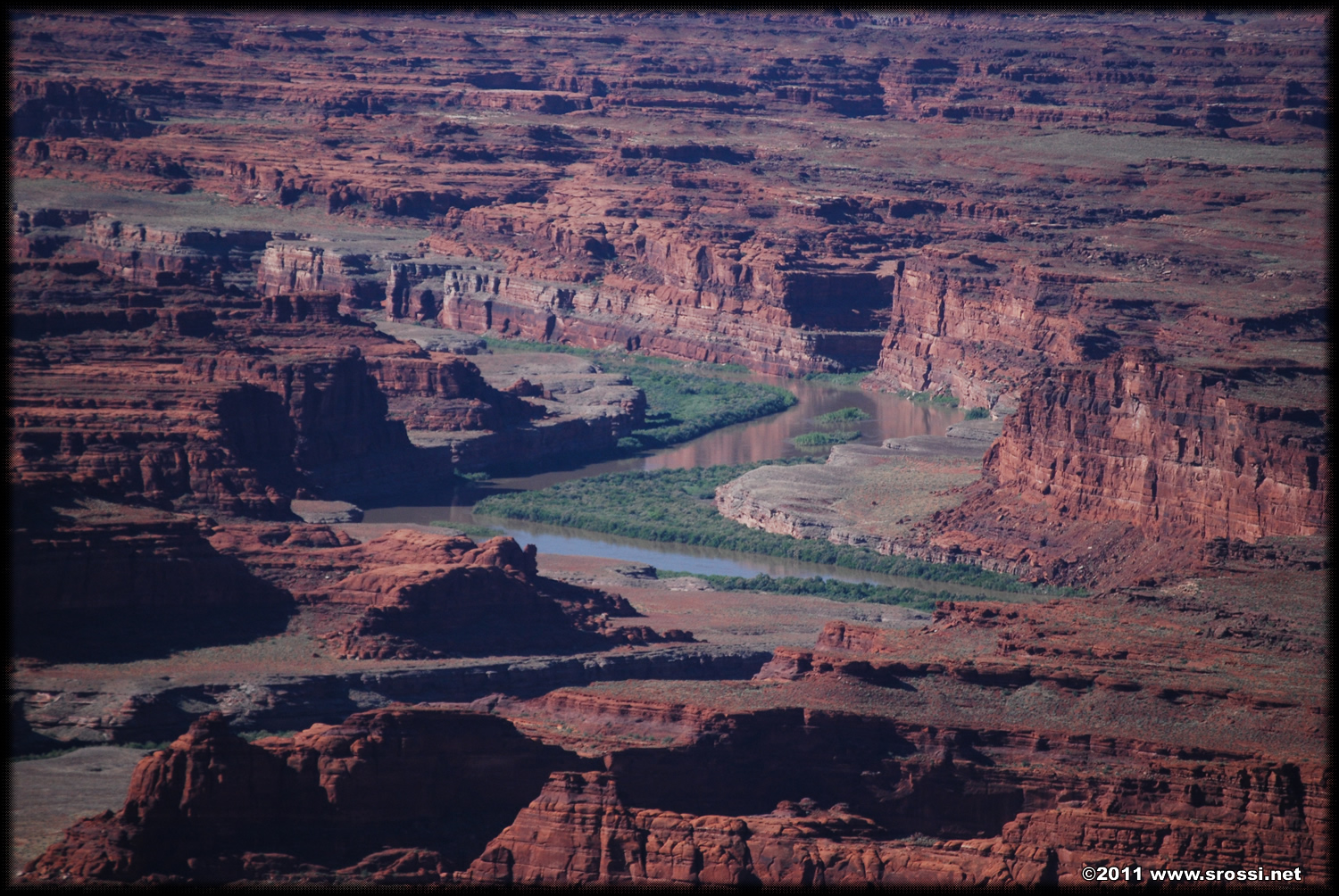 If you look just a little bit away from the river, you realize that you are in fact in the middle of a desert. This second picture is taken from the same overlook, all I did was turn 90° to the right and look downward.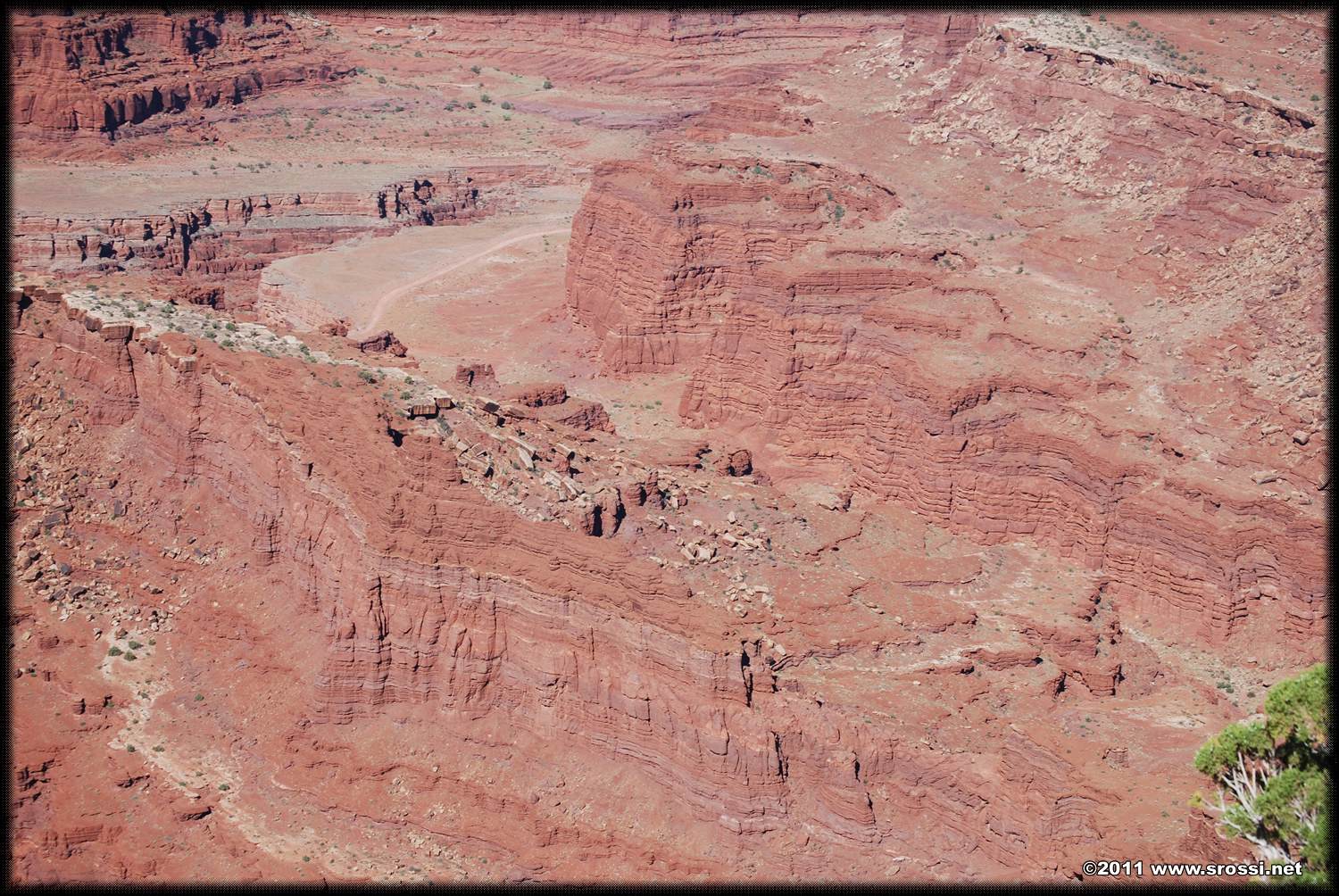 Just before getting to the Deadhorse Point Overlook you come across a dirt road heading off to the left. Over a hundred miles of dirt roads, switchbacks and rocky roads bring you from the same altitude as the pictures were taken from, all the way down to the river itself. The park rangers thought I was crazy when I told them I was going down it in my Subaru, but I'd been down it before in a Jeep and knew that, despite a few low-clearance scrapes, I'd make it fine. We (Writer was on this trip with me) did, and even went by the ranger station the next day and let them know we survived. Truth is, I think their comments were more a case of CYA, a lot of people come down to the area completely unprepared and unaware of how dangerous it can be, and the rangers figure if they make it sound worse than it really is, only the people who actually know what they are getting into will continue. Or, at the least, when the survivors sue (which happens often) they can at least say they were told it was dangerous.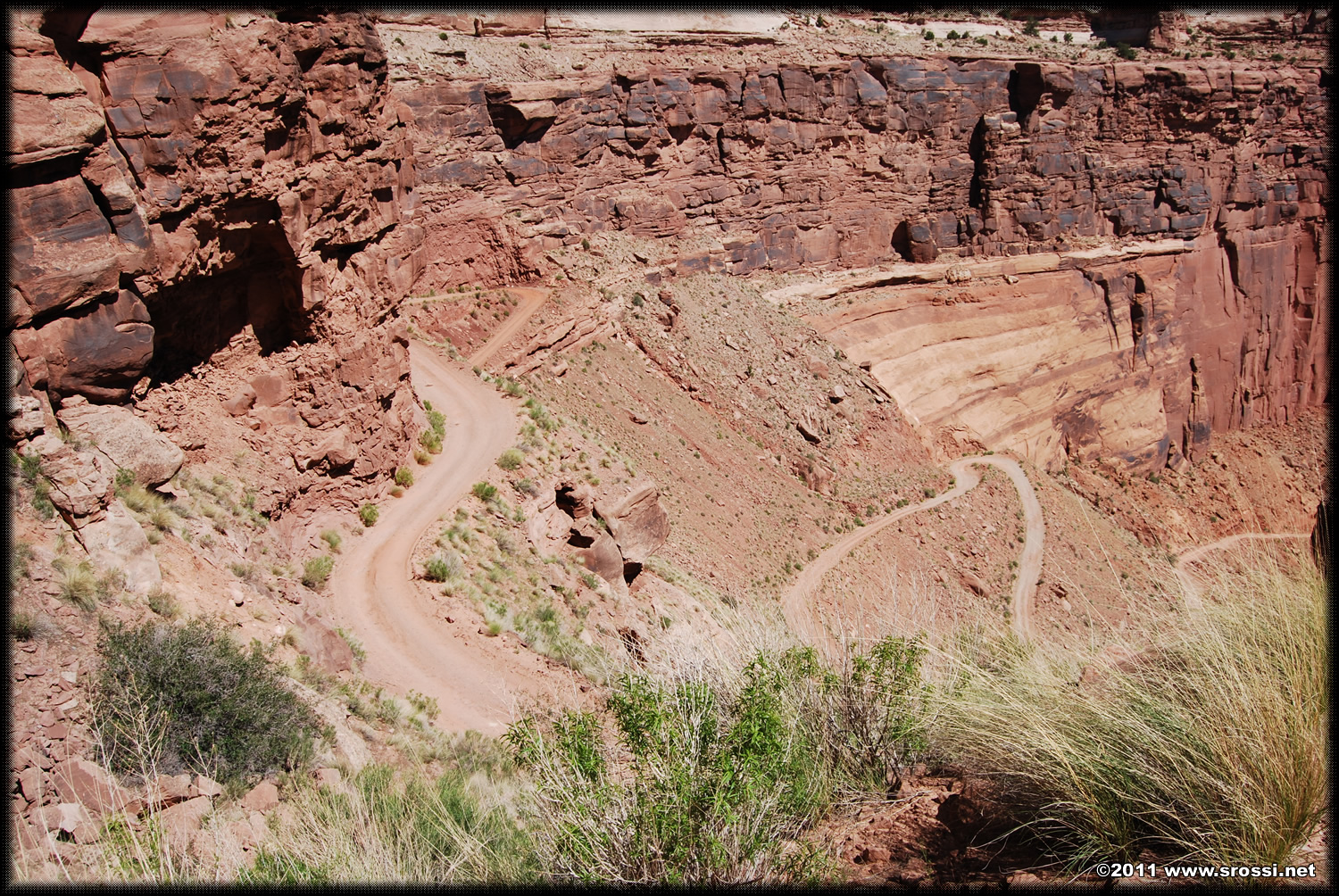 And finally (for today), this guy threw me a curve ball, right there at the Ranger Station. Dogs in trucks are common here, but this guy looks like he just drove up and is about to get out, run over to the vending machine and get himself a diet Coke.