I've been thinking about getting a cheap little beater economy car so I'm not spending a zillion dollars a week driving the beasts. Which means my favorite past time, looking for cars for sale on ksl.com, has an actual purpose.
I have a hard enough time understanding why people don't bother posting pictures of their car in the ad, which there are a lot of, but this kind of crap is really annoying.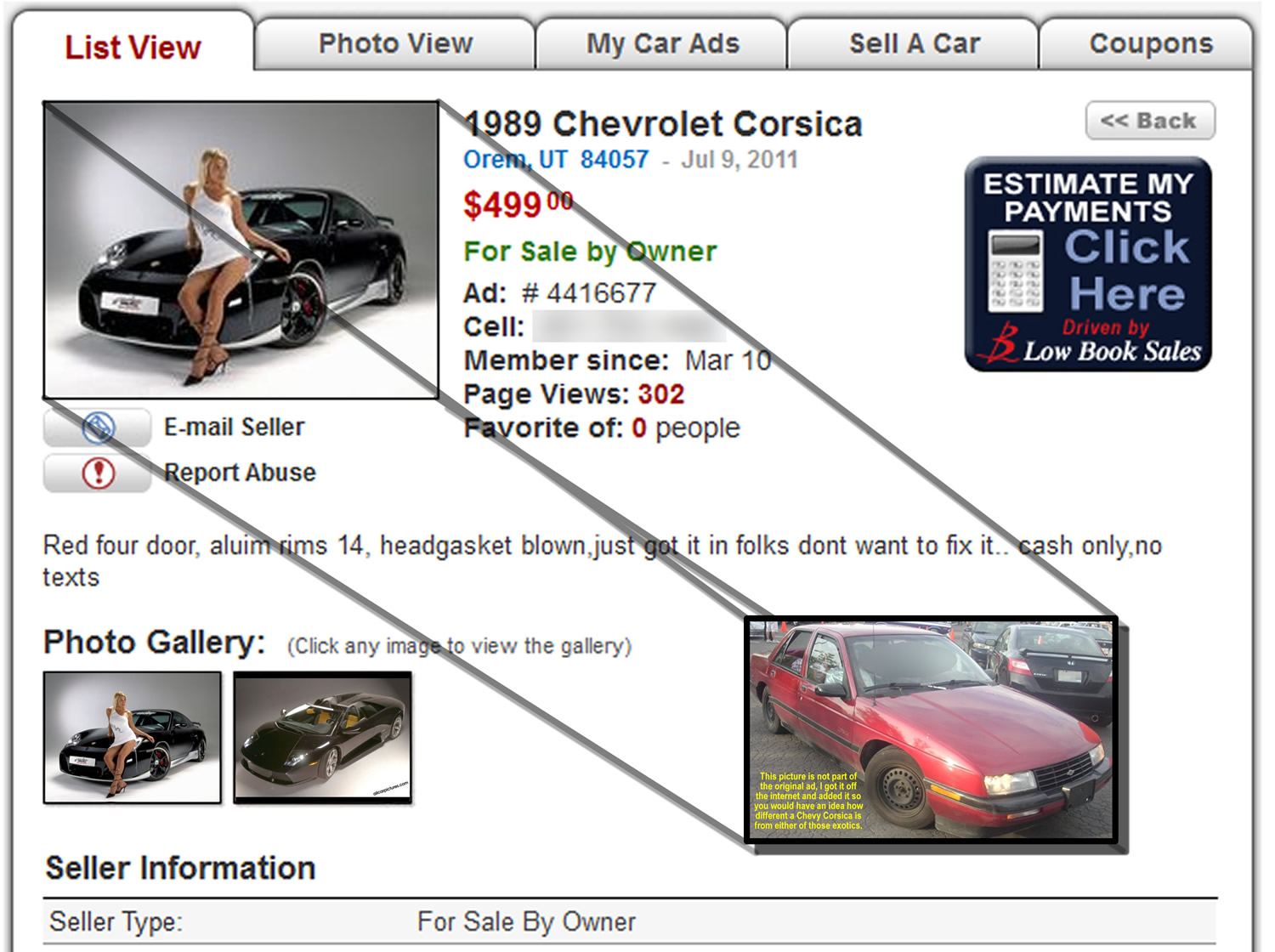 Why would you put pictures of $100,000 cars on an ad for something you're selling for $500? Do you think anyone is going to mistake a Porsche for a Chevy Corsica? Especially when it's obviously an ad or show picture, and not just your wife sitting on the hood of your $500 car?
Or maybe the idea is that people will think "Hey, that guy knows good cars, he must have taken real good care of his Corsica!" With the blown head gasket.
I don't know what the concept behind this is, any ideas (or funny concepts to add)?