I have no idea how many years it's been since I've cleaned out my closet, but I figured it was about time. One of the problems with living alone in a house with a 12 foot (4m) long walk-in closet is that it is real easy to not throw anything away. After all, I just may need that pair of shredded, stained, glue encrusted blue jeans for the next time I want to tar the roof of the back porch.
Well, today I had three rules to what I kept:
I can and will wear it to school next year.

It has some real sentimental value. Such as it's from one of the schools I worked at, from either

Free Wheeler Pizza

or Chevron or a gift from one of my siblings.

3 shirts, 3 pants for working around the house.
Here's an idea of how much stuff I accumulated, and decided to get rid of, in the last decade: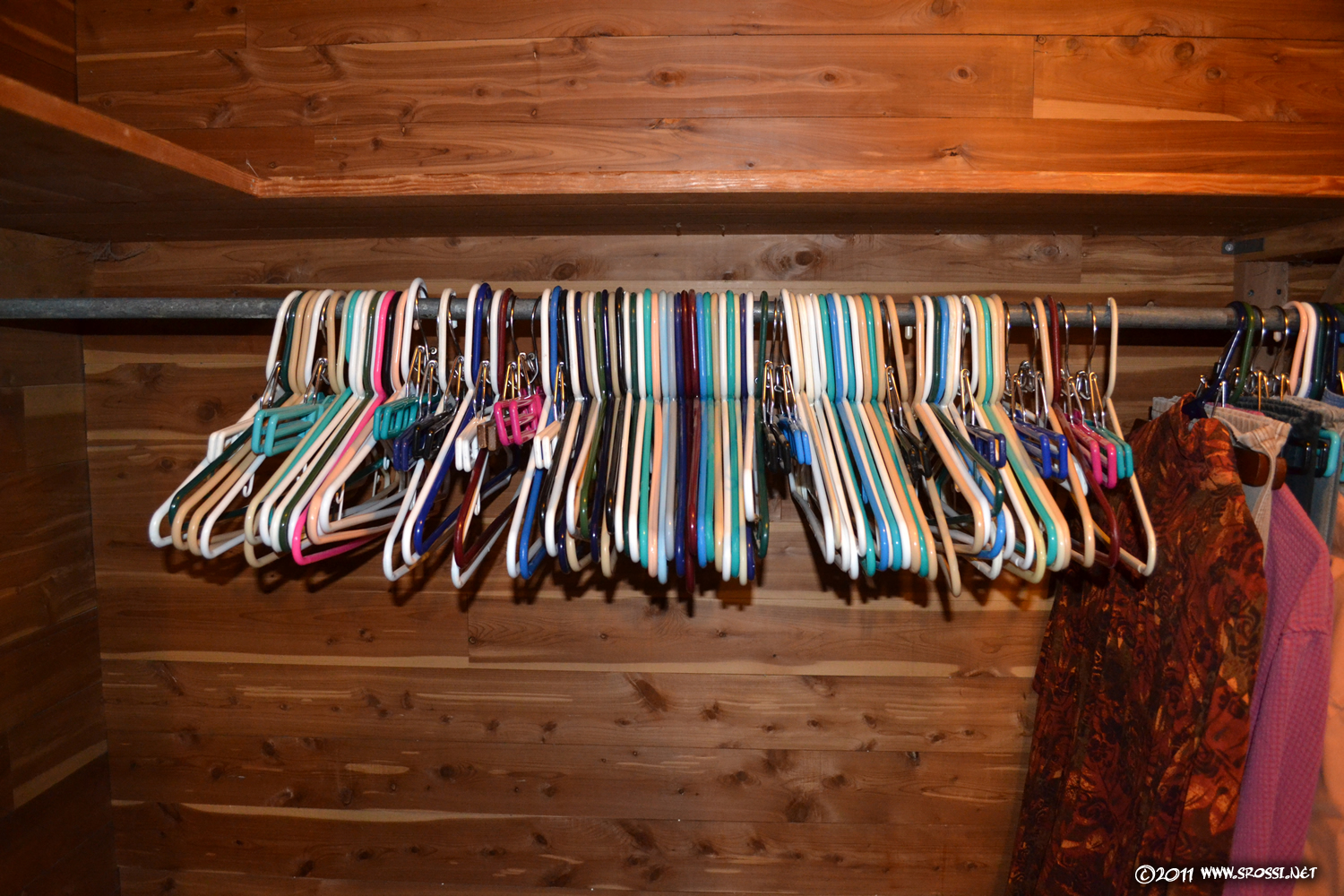 Those are the hangers from everything I either threw away or will be giving to the D.I. (click link if you don't know what the D.I. is, which is very likely if you don't live in Utah).
I now have about 16 washer loads of stuff to clean, stuff that has been sitting on the shelf of the closet (or on the floor). I'm going to try, knock on wood, cross your fingers, to keep things organized for at least a little while.
Wish me luck.