(Henceforth referred to as T.P.)
As a math teacher, this week's theme is close to my heart, although I'm still going to push things to the limit.
Looking eastward from Promontory Point, Utah. This is where the western railroads connected with the eastern railroads on May 10, 1869. For better or for worse, the claim is that this connecting of the east to the west helped the "taming of the west".
The Spiral Jetty on the Great Salt Lake. Constructed in the 1970's as an piece of art, this juts out into the Great Salt Lake. When Writer and I went there you could already see a lot of decay, the water spirals inside the land spirals were already filled up with sediment. Still, I include it in the "parallel" theme because the land spirals into oblivion, never meeting with itself.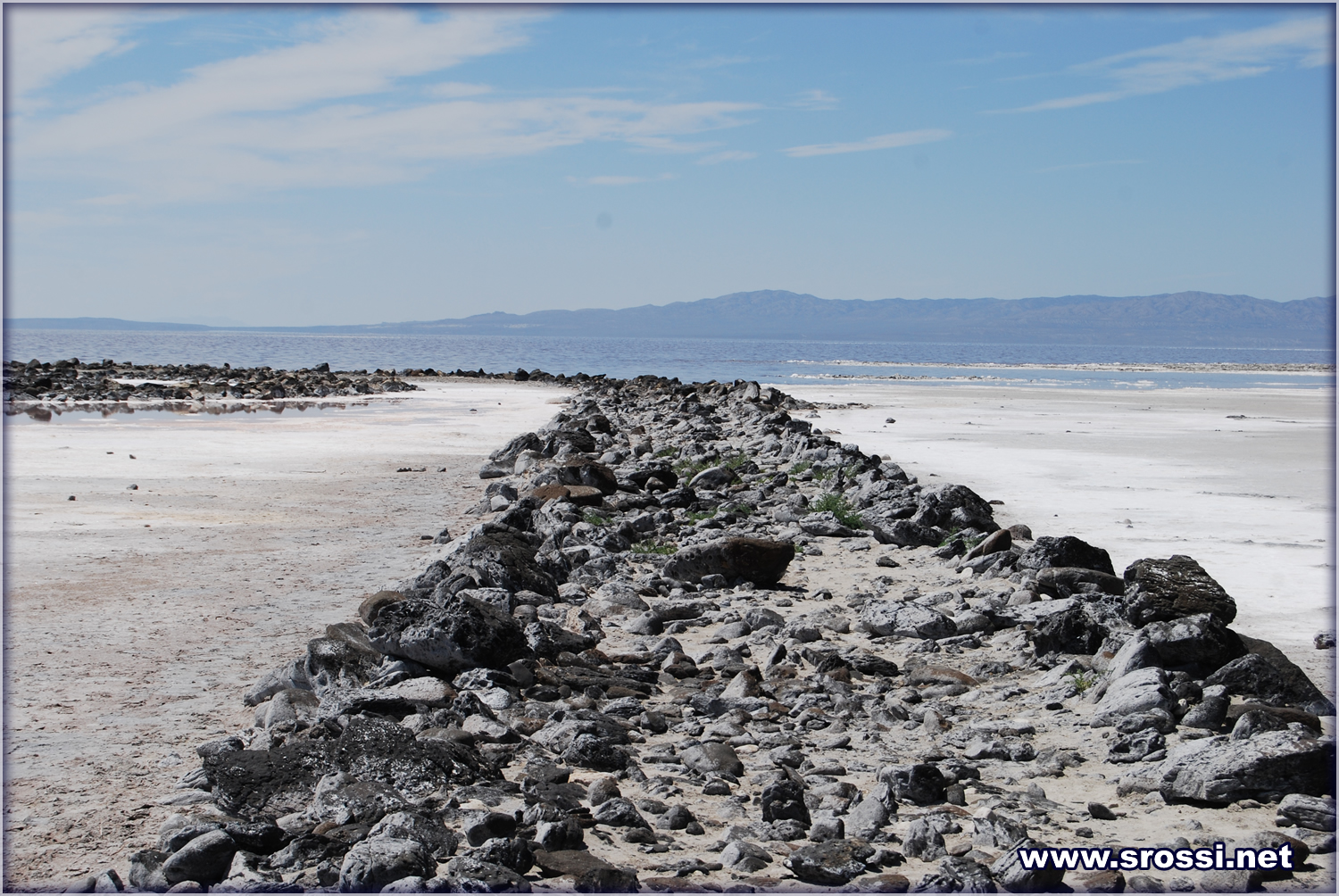 And finally, "The Parallels of the 1969 Ford LTD and the 1970 LTD", a compilation I made of the front end pictures of my second car and my 5th car. Basically the exact same car, there are nothing more than trim differences between the two.