My school was built in the mid-70's, designed for the "open classroom" model. That means the classroom area was basically one huge room and each classroom was a sectioned off area of the whole. The one time I substituted in an Elementary open classroom, the areas were separated by bookcases, movable chalkboards and other furniture. You could hear things from every classroom in the school, kids could see between these partitions into the next classroom and were constantly distracted. Whatever educator thought this was a good idea should be tazered. Fortunately someone figured out and by the time I student taught there back in '93 the building had been fitted with those really cheap sorta-walls and at least the rooms were visually private (and sounds were muffled).
The problem with that is when you try to turn one big square into 30 classrooms and a library, you get a mess. Halls that give 7th graders nightmares and 9th graders joke material. A ventilation system that, well, doesn't ventilate half the rooms and poorly ventilates the other half. AND 3/4 of the classroom have no windows whatsoever. Which brings me to the point of this post.
Halfway through 2nd lunch the power went out in the whole neighborhood. Just imagine the fun of being in a 30 x 30 room with 36+ fourteen year-olds, in total, complete darkness. Yeah, fun, like hemorrhoids. Fortunately for me, it was my prep period, and when they decided that classes were going to stay where they were, and that the kids at lunch would head back to 3B when it was over, all I had to do was wander the halls herding kids into the appropriate class and do bathroom checks ("Hey, are you guys in here peeing, or destroying things?"). Not great, but better than trying to keep them in control in dark, humid and hot rooms.
I did, of course, stumble through my lightless room, feel around for my camera bag and go back out and get some pictures. Which are here: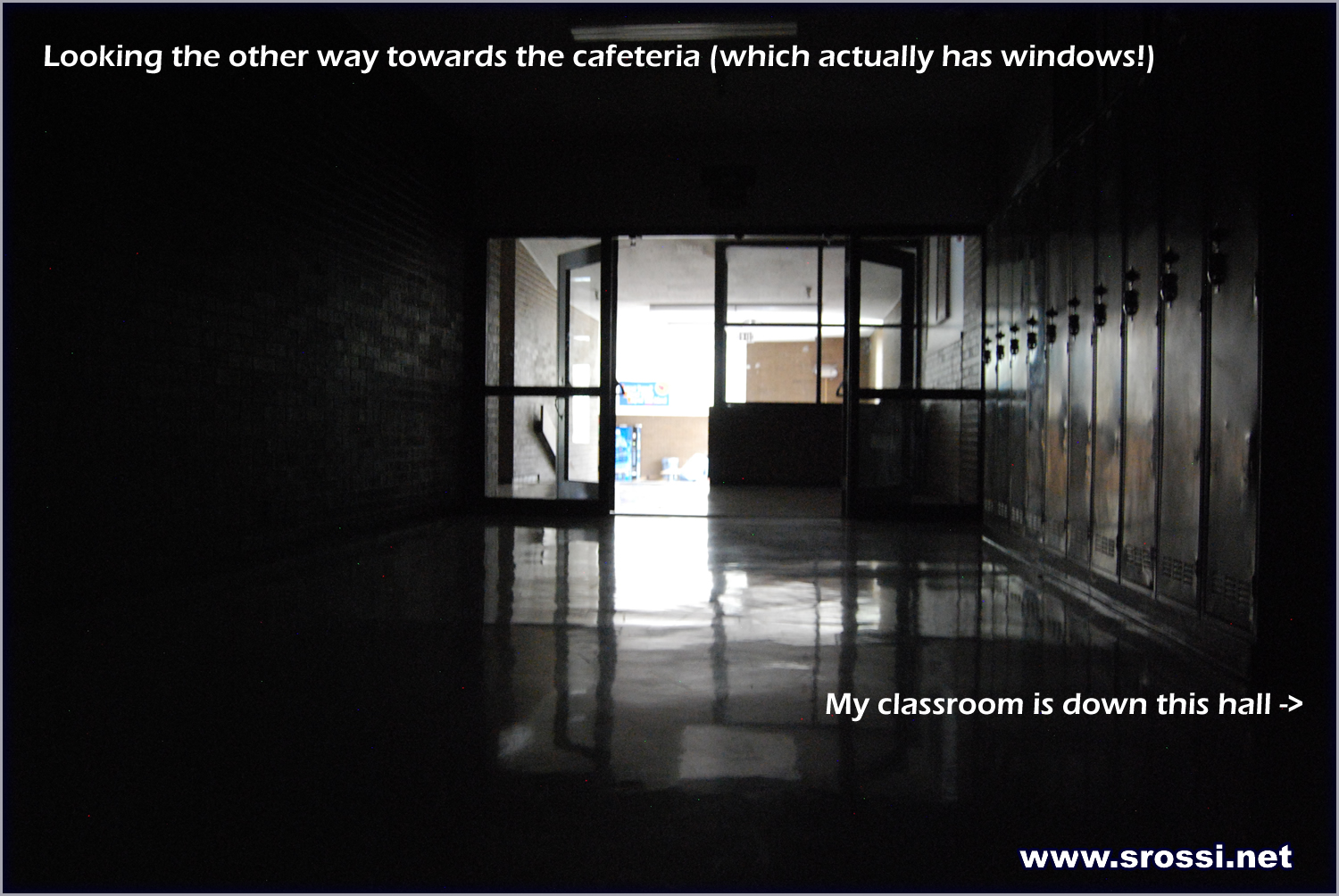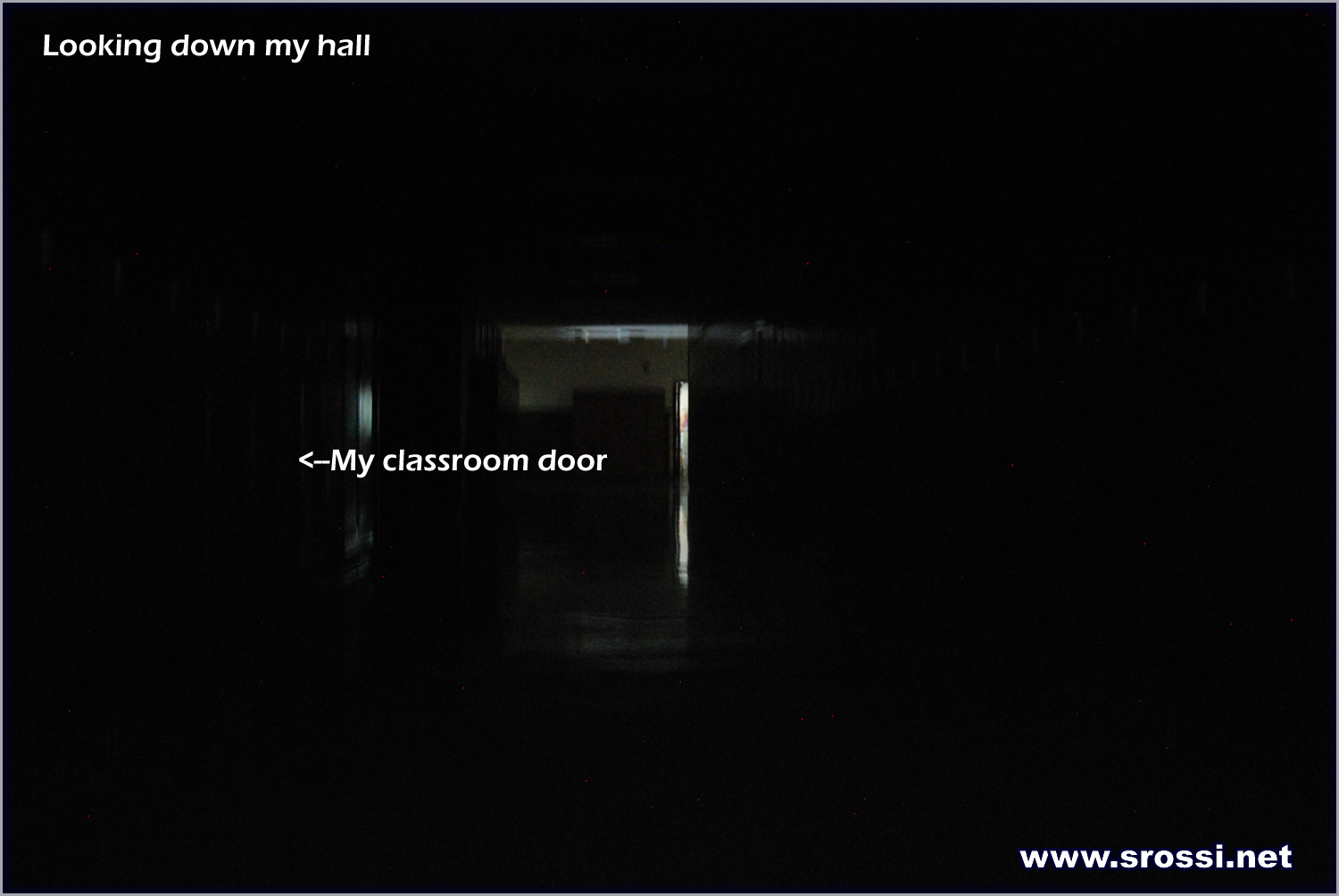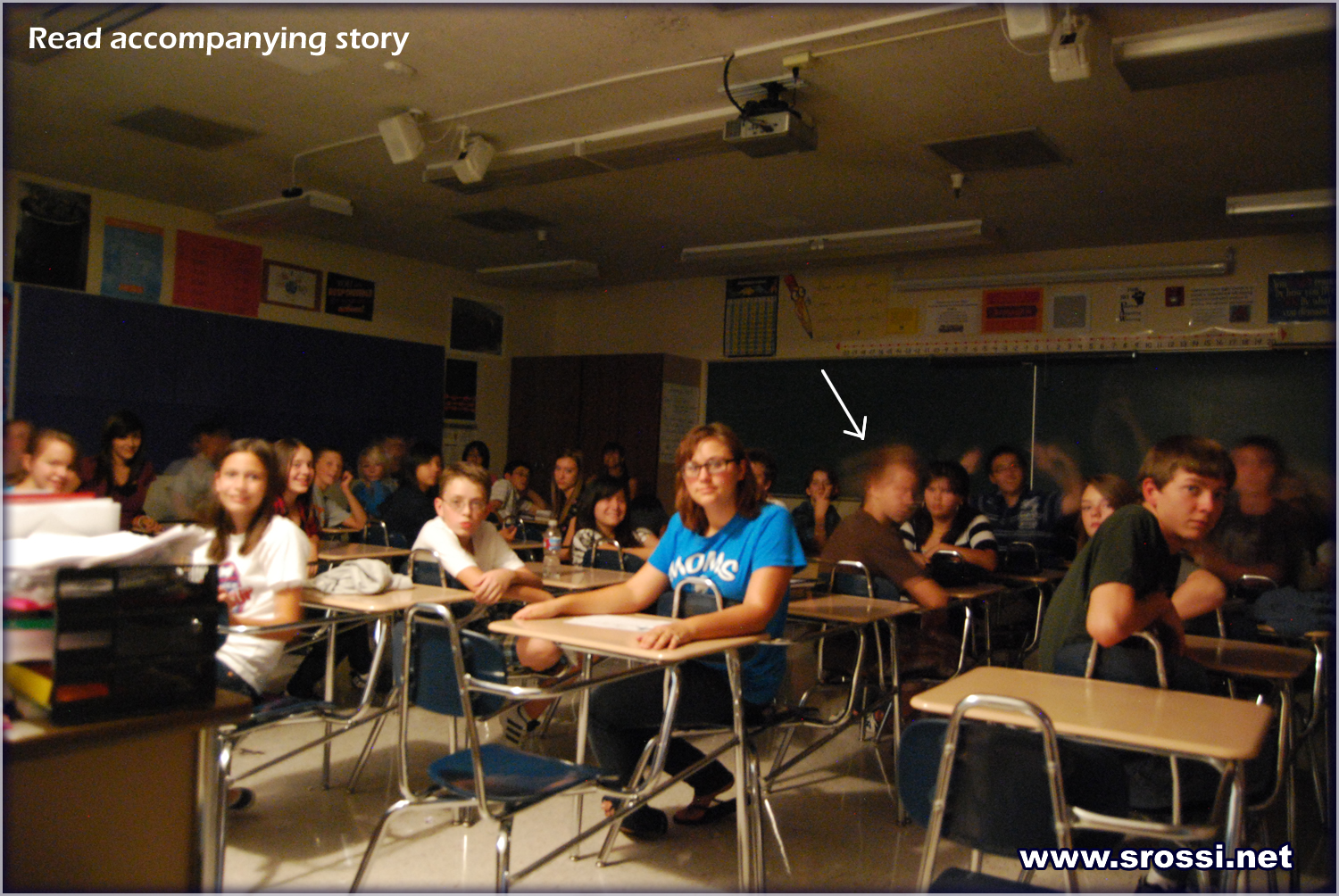 This last picture was kind of fun. I had taken a shot of this classroom and because I had to leave the shutter open for 2 or 3 seconds, all the students were blurry. So I explained to them what I was doing and told them they would need sit perfectly still while the camera took the picture. As you can see, the majority of the were cooperative, but at least the uncooperative ones give you an idea of how long the shutter was open.
So I took the picture and of course they all wanted to see it. As I was walking around the room showing the picture to them I asked the class if they knew why people never smiled in really old pictures. I told them that it was because back then people had to stand still, like they did for me, for so long that it was impossible to keep a smile the whole time. They were shocked when I pointed out that they had held still for at most 3 seconds, and those people had to stand still for up to 5 minutes.
It was yet another great moment for me in teaching. No light, no ventilation, humid, hot, their regular teacher out in the hall cooling off, and they were actually paying attention to me.
This has been a good year, even if it goes sour, it's still been better than last year.