Other than lay around and watch SG1?
First I finished putting in the bedroom windows. The two windows I did today took about 3 hours to complete, about the same time as the first one took. I learned a lot from that first one.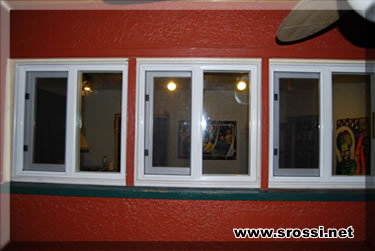 I still have to do the trim on the inside, but I want to let the caulking cure for a few days before I do that. I also have to figure out how to do the trim since the windows don't fit quite the same as the old ones.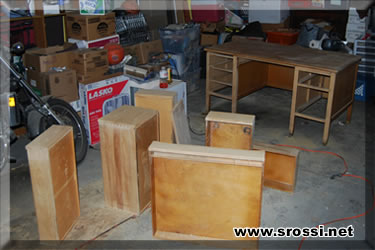 Then I started to refinish my school desk. If you missed me mentioning it before, or maybe I didn't, one of the nice things about leaving a school that is closing down is that you get to take a bunch of stuff with you that normally would stay at the school. Like my desk. It's a really nice old wooden desk, built back when they were built to last. 6 drawers all together, and they even lock, all but one. The finish is a little worn down by some 50+ years of classroom exposure, so I decided to re do it. I got about 3/4 of the way through the sanding when I realized it's 10:00pm on a weeknight and the noise was probably annoying neighbors who have to get up for work in the morning.