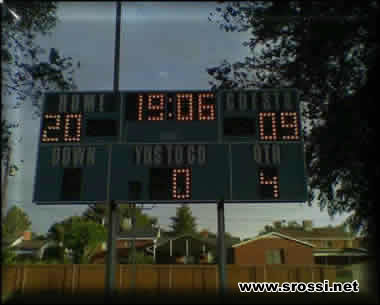 At about 7:45 this evening Granite High's vice principal rang the bell signaling the end of the graduation ceremony. Thus endeth Granite High School.
The last 2 years we have held the ceremonies outside on the football field, and since we wanted to this one last time we spent the day watching the weather to see if it was going to rain, it was cloudy and threatening wetness from the very beginnning. Around 3:00 the principal, two other teachers and I went to the National Weather Service web site and checked out the most current conditions. Huge cell of rain to the west, another huge cell to the north and a bit to the east. Nothing ov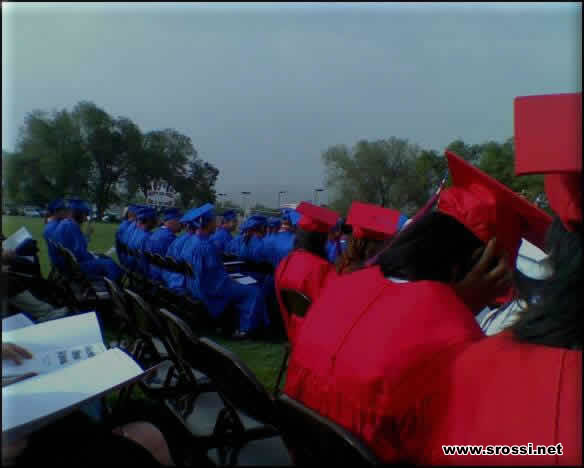 er us and nothing to the south. And it looked like the weather was working northward. Good, but things can quickly change from south to north, so we kind of asked God to keep our ceremony dry. Well, God's got a sense of humor because it was dry as a bone. But as the principal mentioned in her speech (ad libbed) we forgot to mention wind. And there was a lot of wind. Blew down the flowers. Knocked over the flags. All fixed before the ceremony, but what we couldn't fix was the caps being blown off, the book of speeched being blown page to page, every speaker lost their place at at least one point in their speech. But nonetheless, it went off great. And I'm exausted.