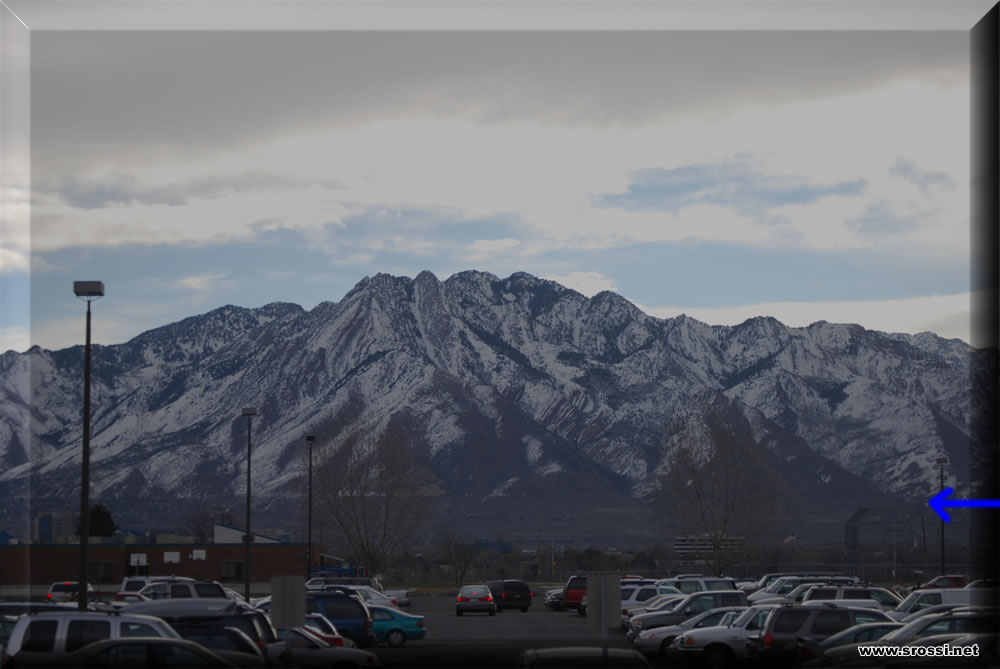 ....
If you look across the valley at the mountains, you can see why they say that the Salt Lake Valley used to be covered with the water of Lake Boneville. There's an almost perfectly straight line across the bottom of the mountains that looks like a shore line. Ring around the valley.
....
The Great Salt Lake has no outlet, no river to drain it, and the only thing that regulates the level of the water is evaporation. Which is why it's so salty, nowhere for the minerals to go. All the water from the mountains coming into the Salt Lake and Utah County valleys (and I think Davis County too) ends up there. Which is why I think Lake Bonneville is making a comeback.
....
According to the Salt Lake Tribune, June has been a wet, wet month for us. In the first 10 days we have gotten triple the amount of water we normally do, 1 1/4 times normal for the entire month. This has to be Noah and the Ark all over again.
....
Yeah, right. We are in the desert, and triple the water means barely less than an inch. Normal for the entire month is .77", normal for the first 10 days is a whopping .32". We also have a regular cycle of drought and wet years, so this kind of rainfall is not abnormal for a wet year. I don't think I'll list my house as "beach front property" yet.
....
That doesn't mean I'm not tired of it. Generally I love the rain, but it's rained almost every day for the last week or so. And I'm supposed to be running the swamp cooler, not the furnace. So I'm putting it out to the cosmos - stop the rain, bring back the sun and 85 degree weather.