This week's theme is "Cloudspotting" and these are my pictures.
Right before the dawn; Mt. Olympus. Sunrises are almost always more spectacular with clouds, they way they reflect the sun's light, the colors they glow.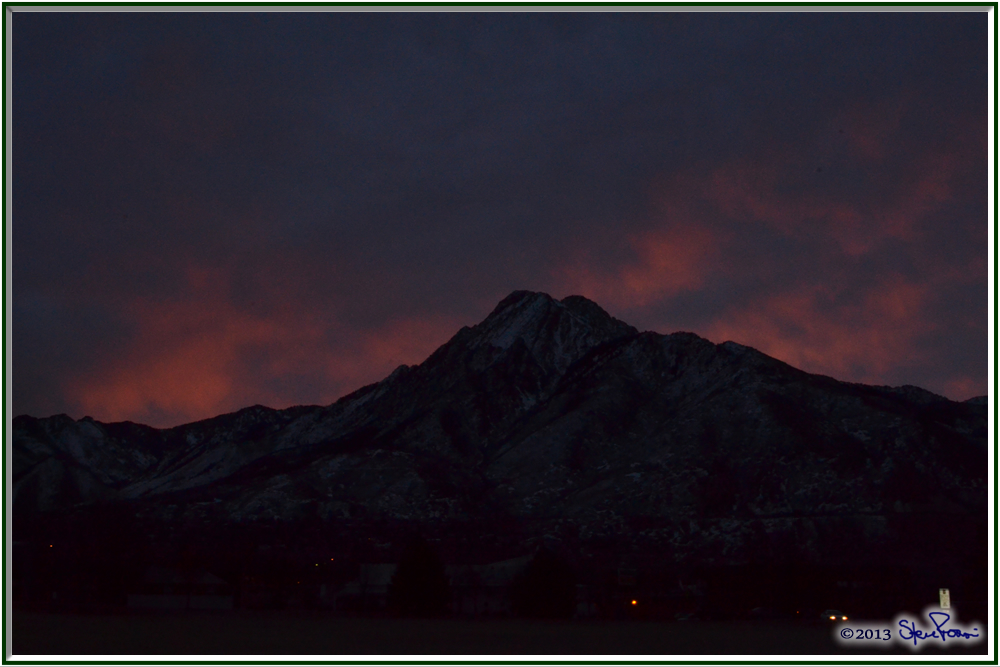 Same with sunsets. This one is out over the Sugarhouse area.
I love taking close up pictures of big, fluffy clouds. It amazes me how solid a collection of water vapor can look.