So Friday I rented a kick-ass tiller so that I could finish the ramp in the back yard so I could park two of my old Fords back there.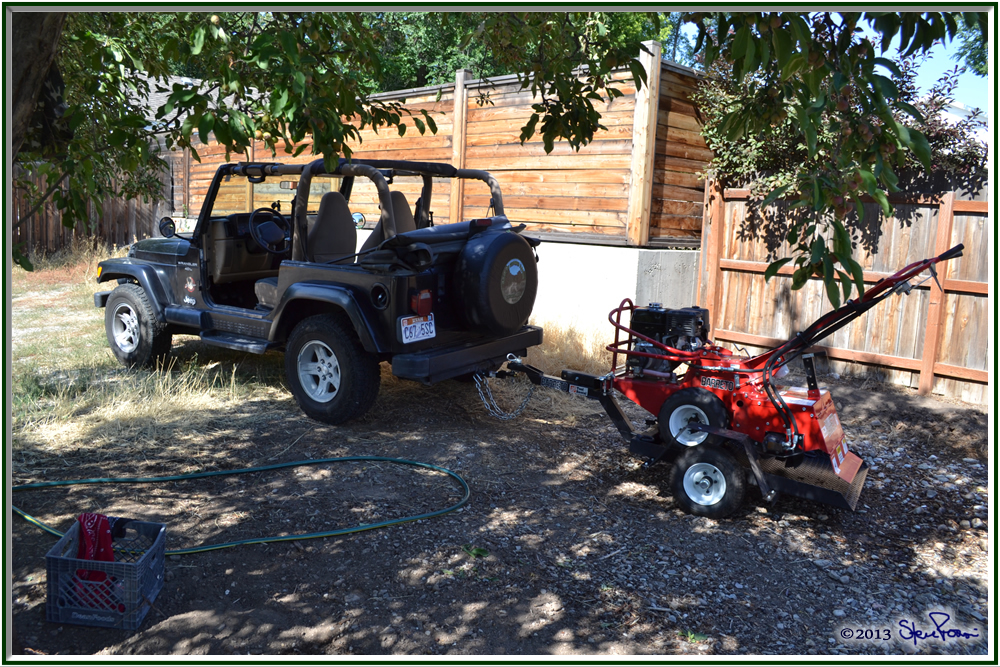 A friend of mine and I had plans to get together that evening and when she called I told her "I just need to rearrange the cars and clean up. then I'll head right over."
She just started to laugh. "I've never heard that before: rearranging the cars."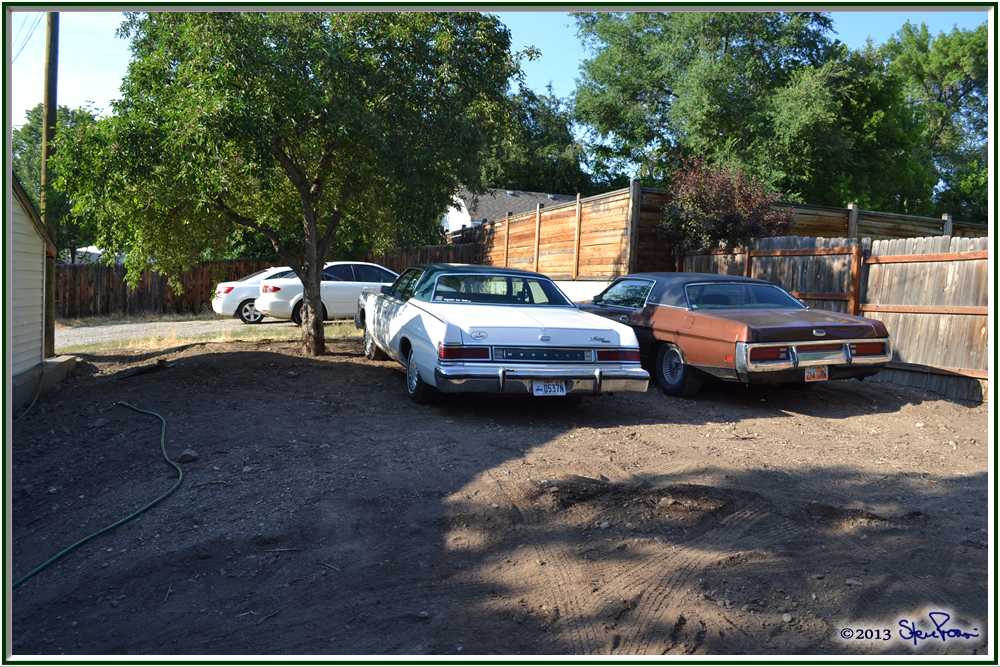 Anyhow, they're all rearranged. Now the area between the house and the garage is obstruction free, and I can get any one of the cars out with moving at most one other vehicle. And that block is just the Jeep, which is easy to get out of the way.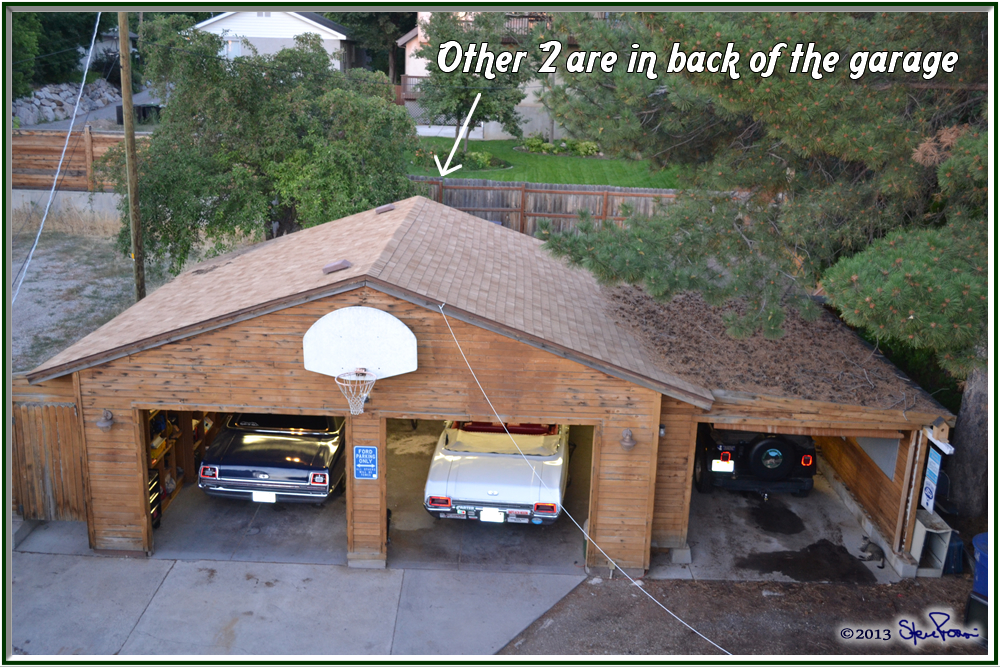 Tonight, when I was up on the roof getting that last picture, first I noticed the sunset.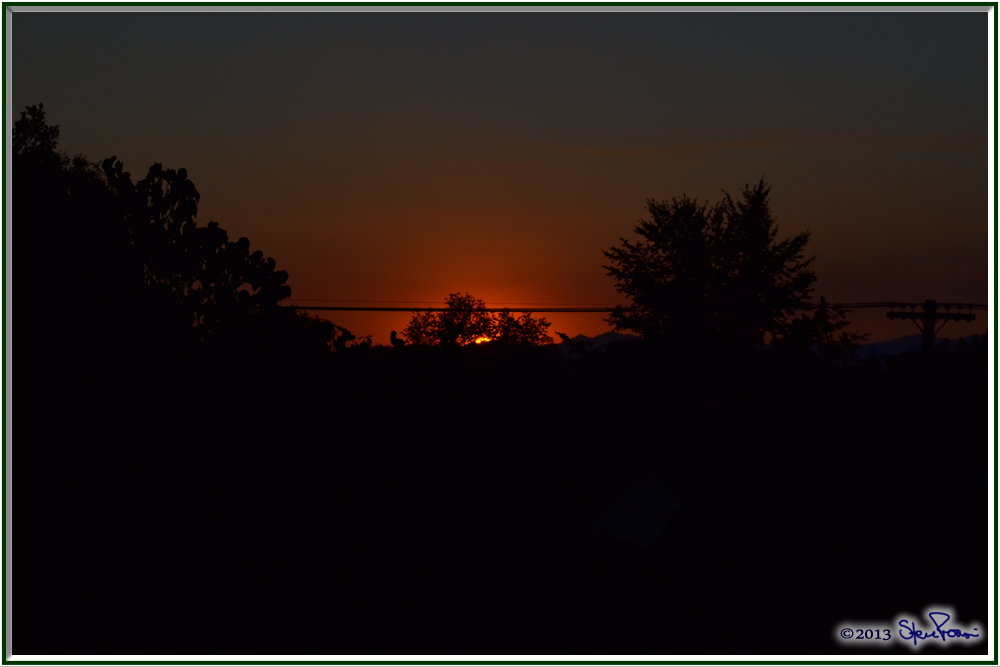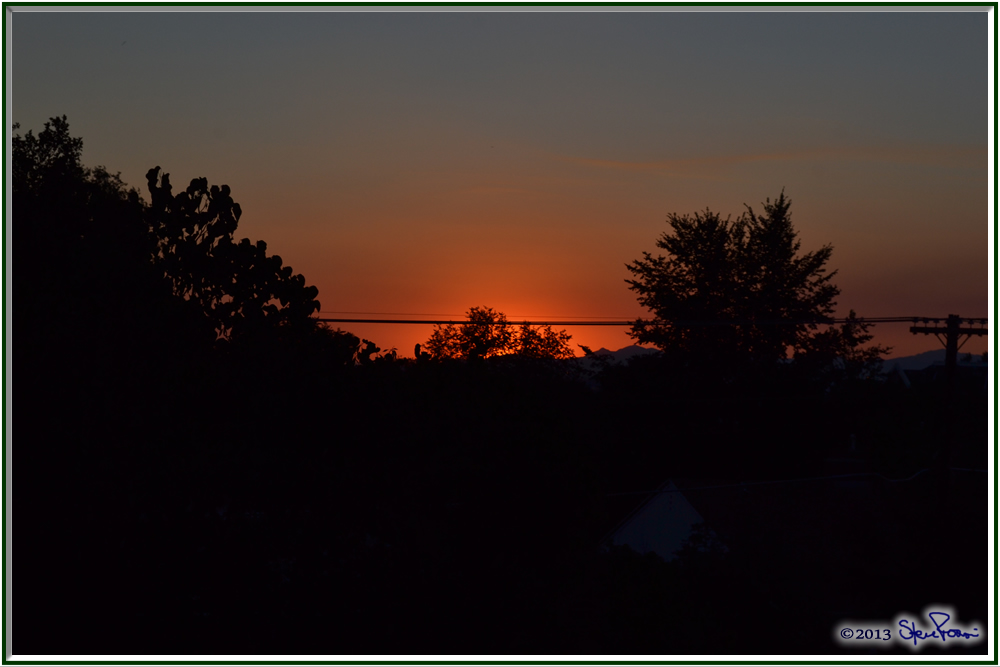 And then I had a visitor. Here's Denny, right at the peak of my house's roof, just looking like he wanted to ask "Whatcha doin'"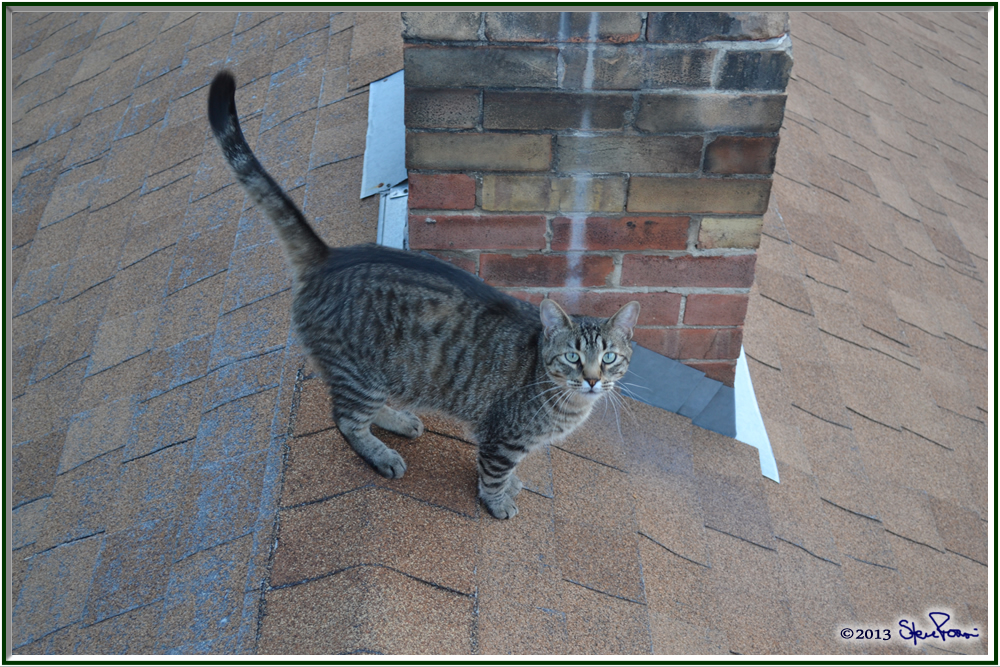 Yeah, the crazy cat climbed up on the roof just to see what I was doing. And he's running around on the roof like it's solid ground. Cats. Go figure.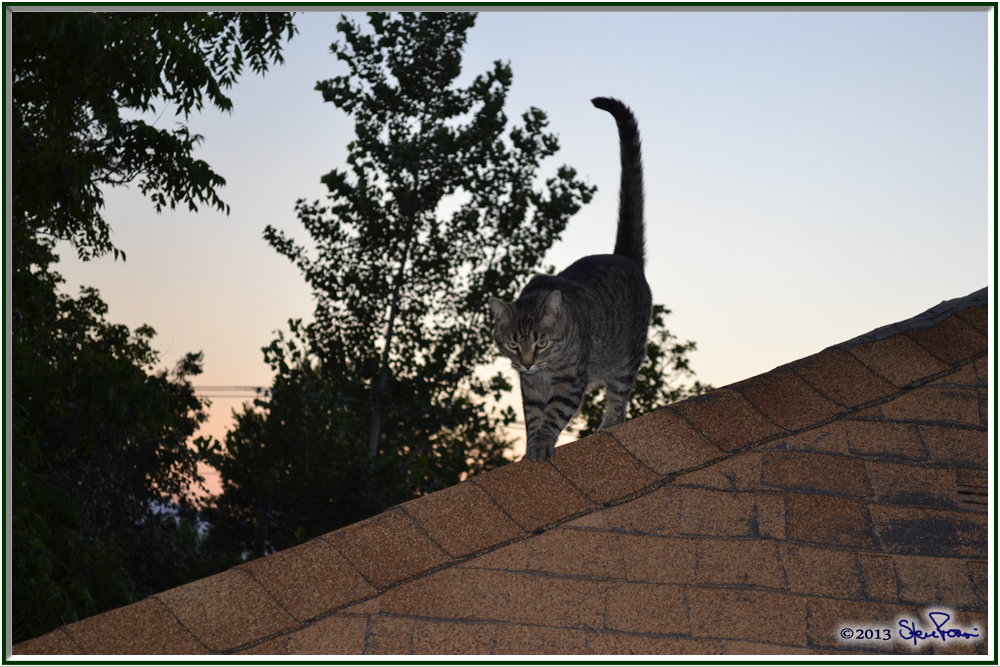 But, at least I got one project done this summer. And with only 24 days left until teachers are back at school, my next project had better go quickly.