I got interested in the political group No Labels when former Utah Governor Jon Huntsman Jr. became a co-chair after his failed run at the U.S. Presidency.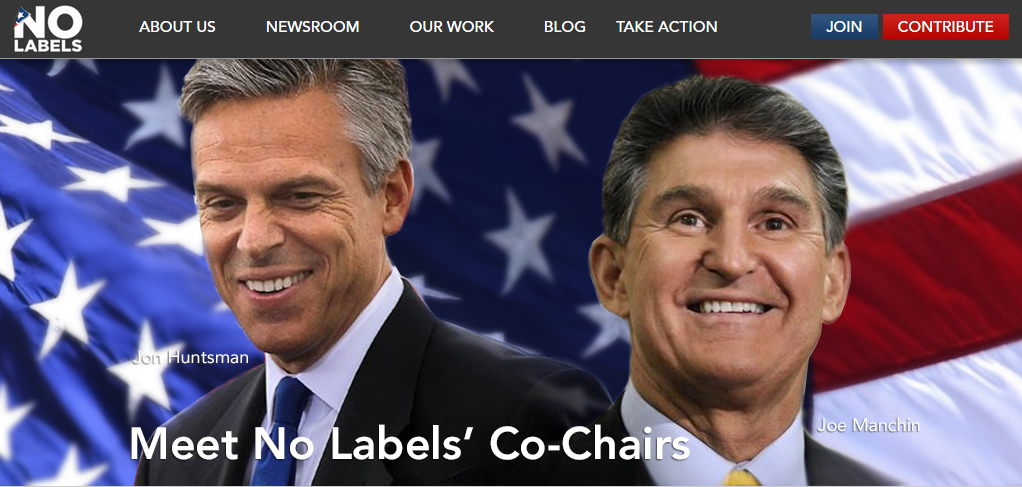 I've been interested in Huntsman's political career because, unlike all the other conservative Republican Governors I've seen here in Utah, he governed the state in a way that made me feel like he was in fact my Governor. I voted for him twice, and if the 2012 race had been Obama vs. Huntsman, I would have had a hard time deciding.
As Governor, he sought out and listened to both sides of an issue. Most of the time he remained true to his conservative views, but many times he frustrated the Utah State Legislature by seeing the liberal side of an issue and acting in that manner. This is what makes him perfect for the No Labels group. (OK, enough of the Huntsman lovefest, on to the purpose of this post.)
---
No Labels is, as they put it on their new website; "a movement of Democrats, Republicans and everyone in between dedicated to promoting a new politics of problem solving." Their main premise is that Congress is broken and not doing their job, they are too interested in doing what is best for their respective parties and ignoring what is best for our country.
Their first political push was No Budget, No Pay; if Congress can't compromise enough to get a budget passed, they shouldn't get paid. On February 4th of this year, President Obama signed a bill that made No Budget, No Pay law.
Their 5 key principles of political leadership are:
Tell the full truth,

Govern for the future,

Put the country first,

Be responsible, and

Work together.
Who knows how effective this will be in the current political atmosphere, but at least they are starting the conversation. It took a while to get into this mess, it will probably take a while to get out of it.
I urge you, regardless of (perhaps because of) where you fall on the political spectrum, to check out their website and see for yourself. You can click here: www.nolabels.org, or click on the picture above.