You know what happens when you forget to put 2 little drops of oil in those each of those 2 little holes in the power sprayer after cleaning?
Nothing, until you try painting again. Then this happens:
Instead of coming out in a nice smooth spray, you get some big obnoxious globules of paint in with the even spray. Ok, maybe they're not that big, about ¼ inch or so (the size of the gap between the hood and the fender), but splatted on an otherwise smooth painting of the hood of a car, they look like the Grand Tetons.
The back was done before I ran out of paint and had to go out and get more, cleaning the painter before I left. Now I have to sand down the hood and paint it all over again.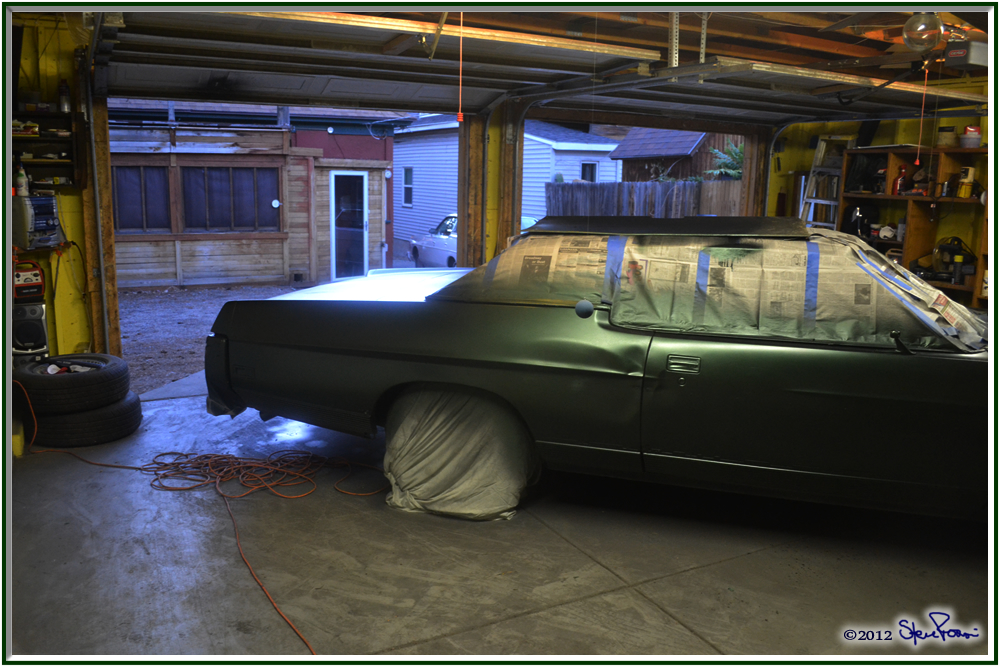 But that's ok, I was going to put 2 coats on anyway, now it's just going to end up being 3. And since I rearranged it so the car has the whole garage to itself, the painting goes pretty smoothly (as long as I remember to properly prepare the sprayer.)