The whole reason I was at the park (see previous post) was to get some pictures in both infrared and color for blending exercises. This time I used the tripod, so the pictures would be identical, other than the mode the camera was in. Here's what I came up with.
This first set was blended with the infrared layer on top of the color one, and I got the color by erasing parts of the infrared layer.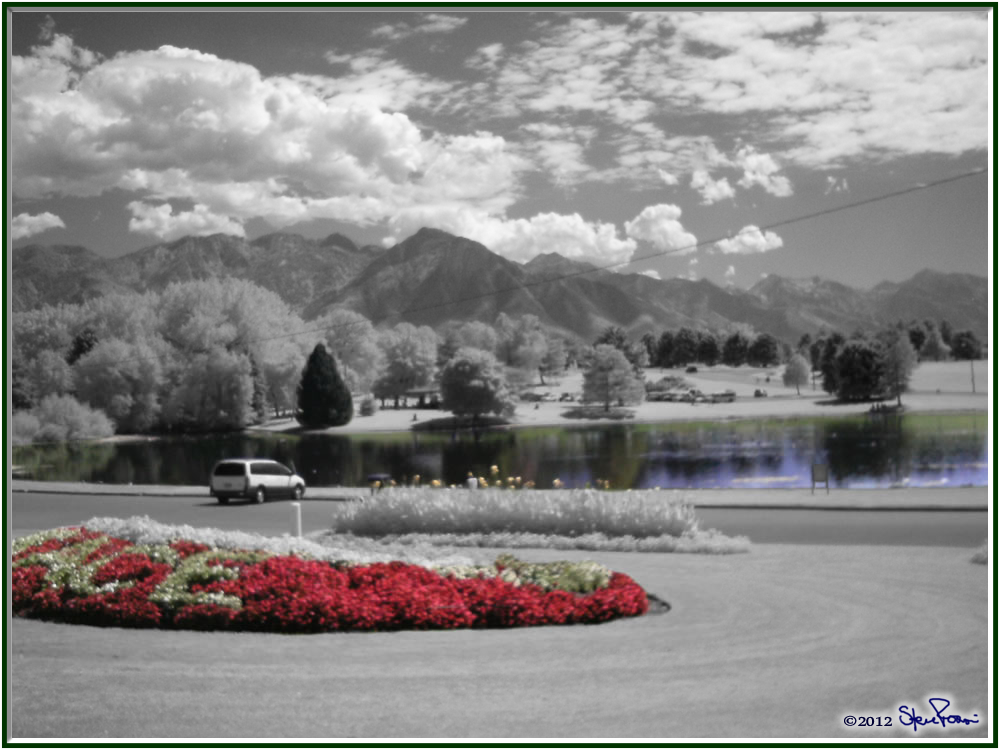 Here I decided to take out some of the sky, turning it blue instead of grey.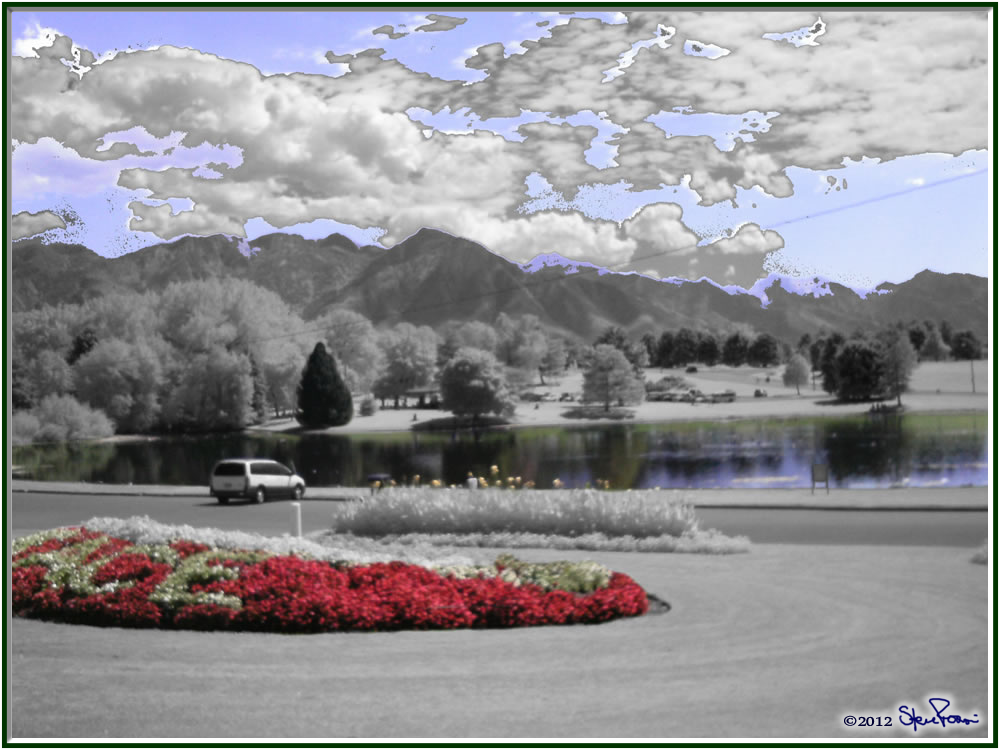 These two were done without erasing, instead I used a mask on the top, infrared layer. I used a linear mask here.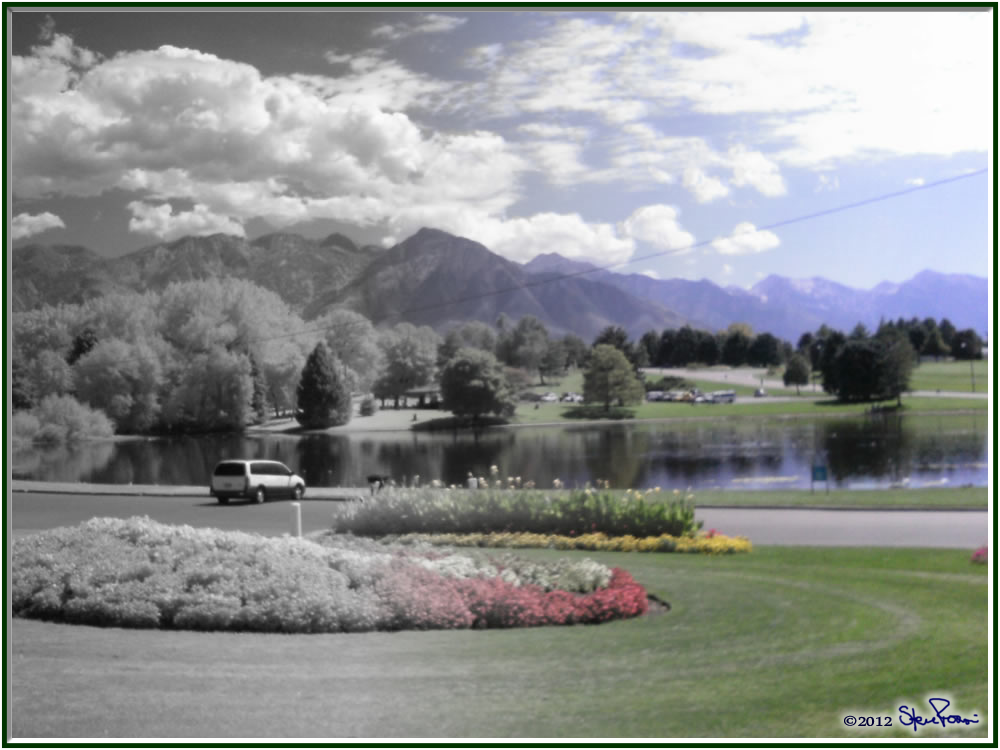 I used the wave mask on this one.
This second set I made with the color picture on top, and erased the color to show the infrared layer below.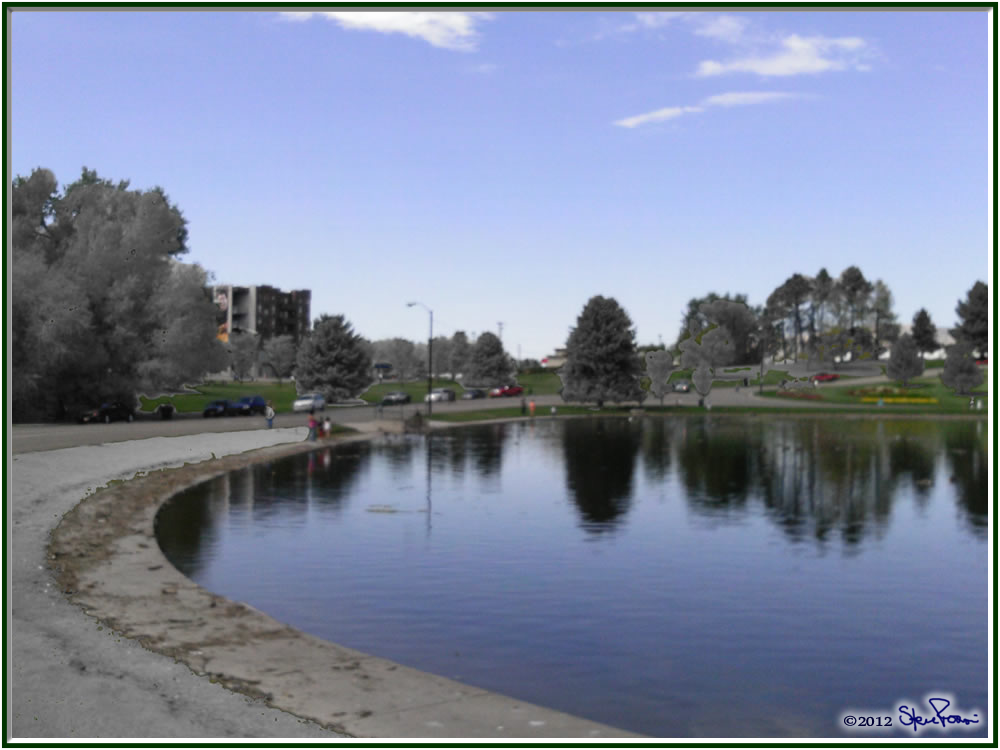 And then replaced the erased areas and used the linear mask.
And the wave mask.
This last set I started with the color layer on top at 100%, fully covering up the infrared layer.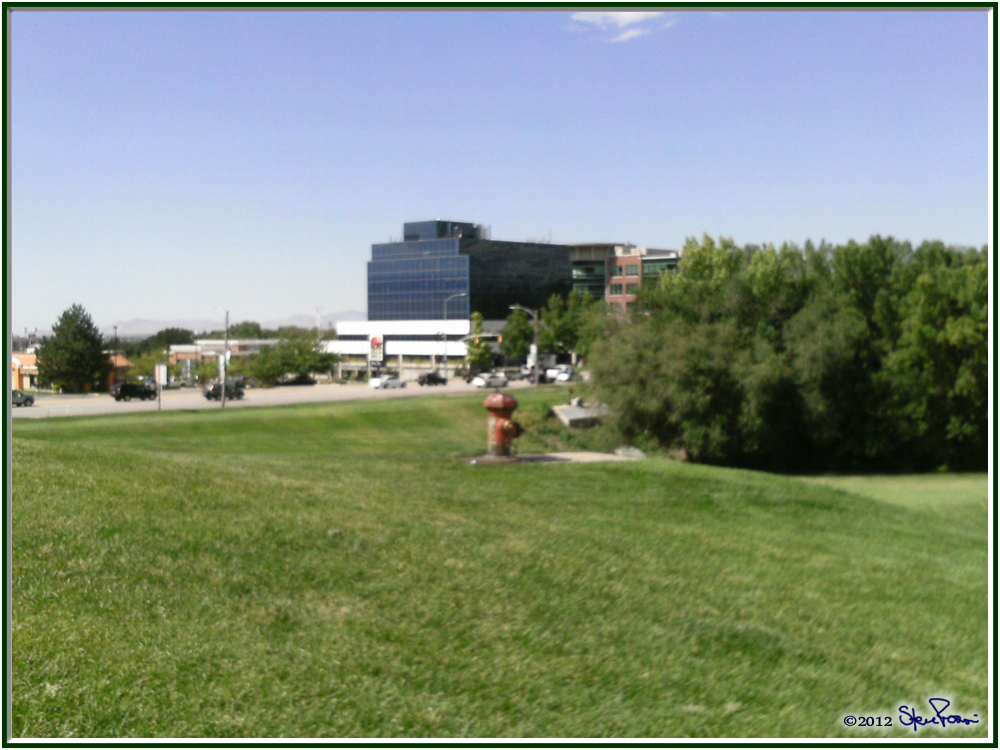 For this one, I set the color layer at 80% opacity, letting some of the infrared layer show through.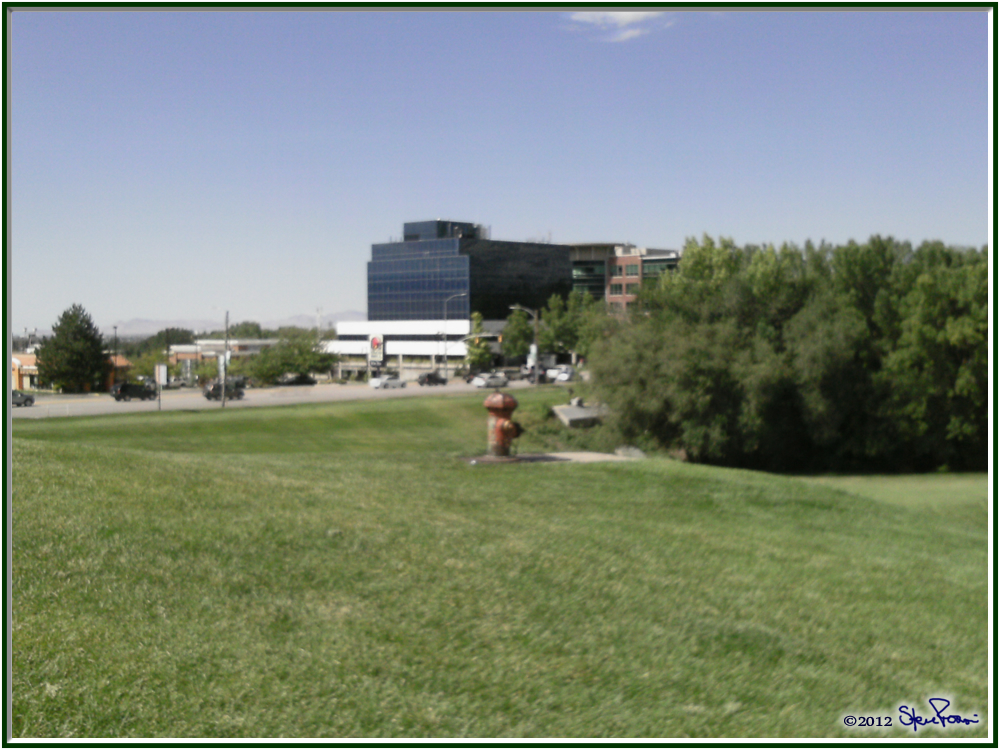 Then I moved the infrared layer on top, set it at 80% opacity and returned the color layer to 100%, letting the color barely show through.
Then I set the infrared layer back to 100%, completely blocking out the color layer.
The next step was to take a piece of the color layer, copy and paste it as a new layer on top, then erase the edges leaving only the part I wanted to show: the fire hydrant.
And now the Taco Bell sign.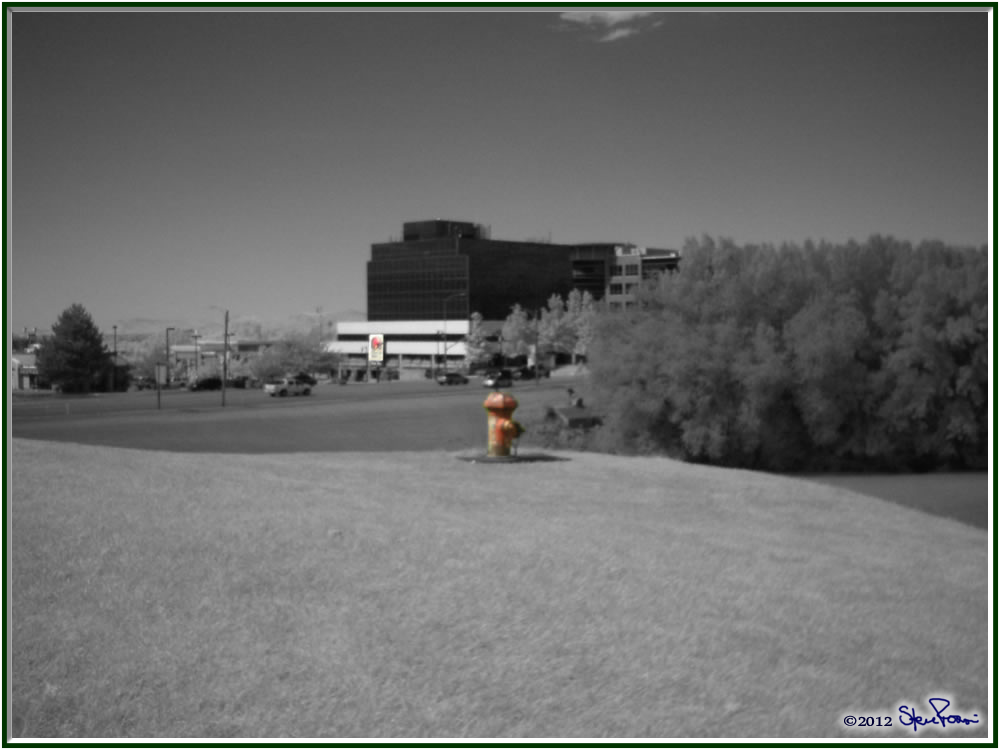 Then I added the Taco Bell building.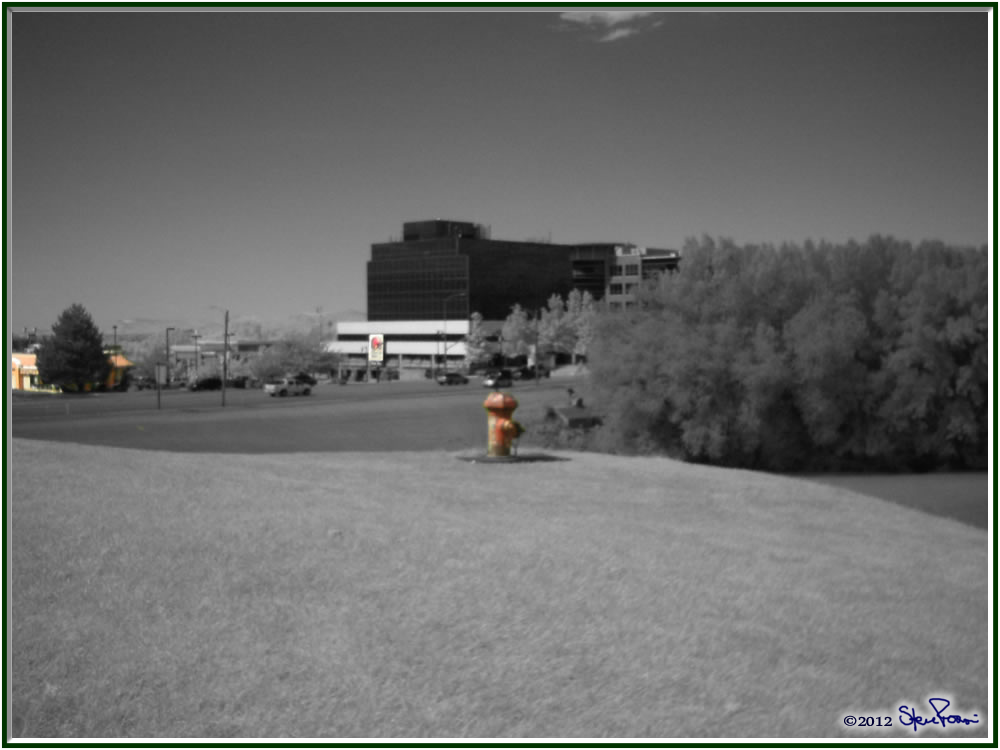 The brick face of one of the buildings.
And then added the wave mask to all of that.
And finally, the linear mask.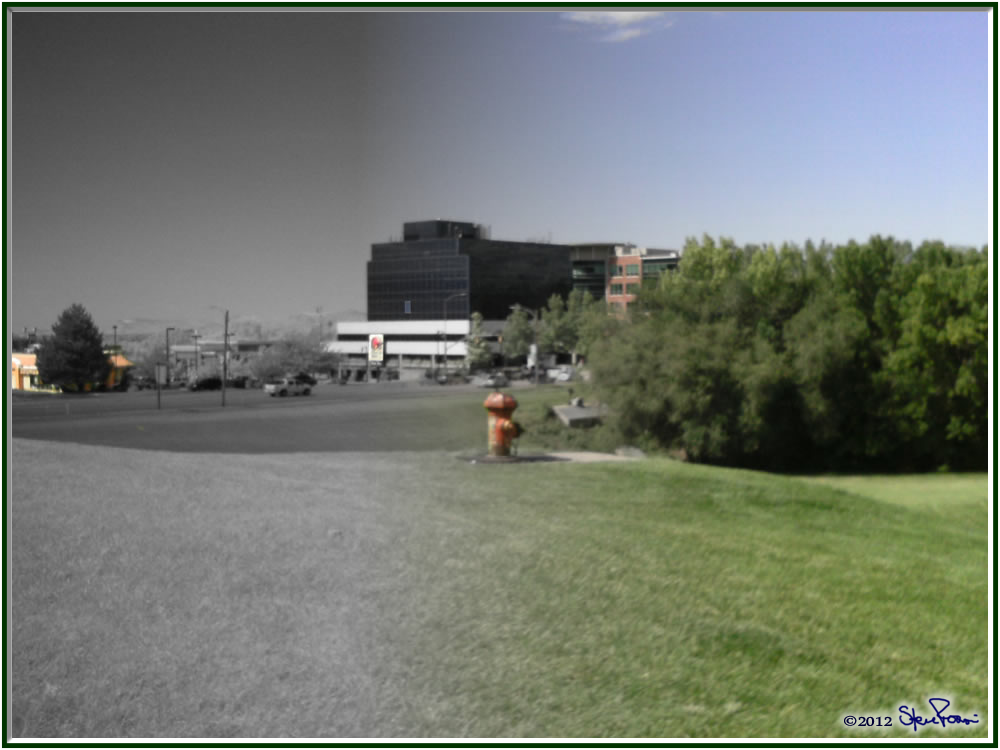 And that's what I did on this labor day.