So, I struggled over what to do for this theme. I finally remembered a picture (I thought) I took back at my first school, of me and my Stage Crew playing video games on the auditorium's big screen. I couldn't find the picture but along the way I found this of one of our first computer labs at the school.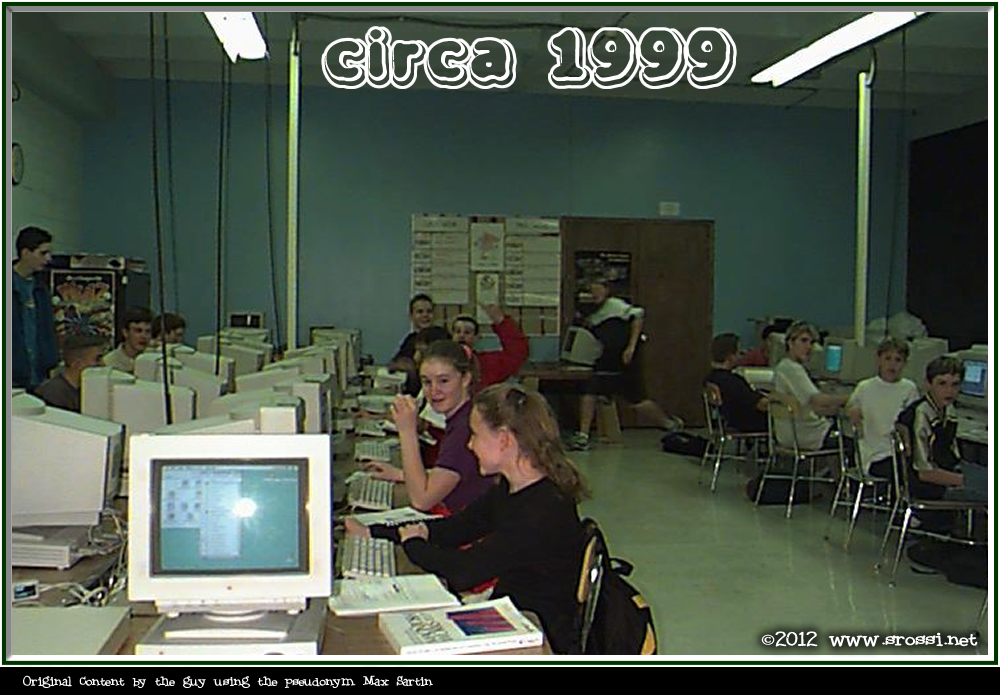 And was amused at the difference with the computer screens in this picture of my current keyboarding lab.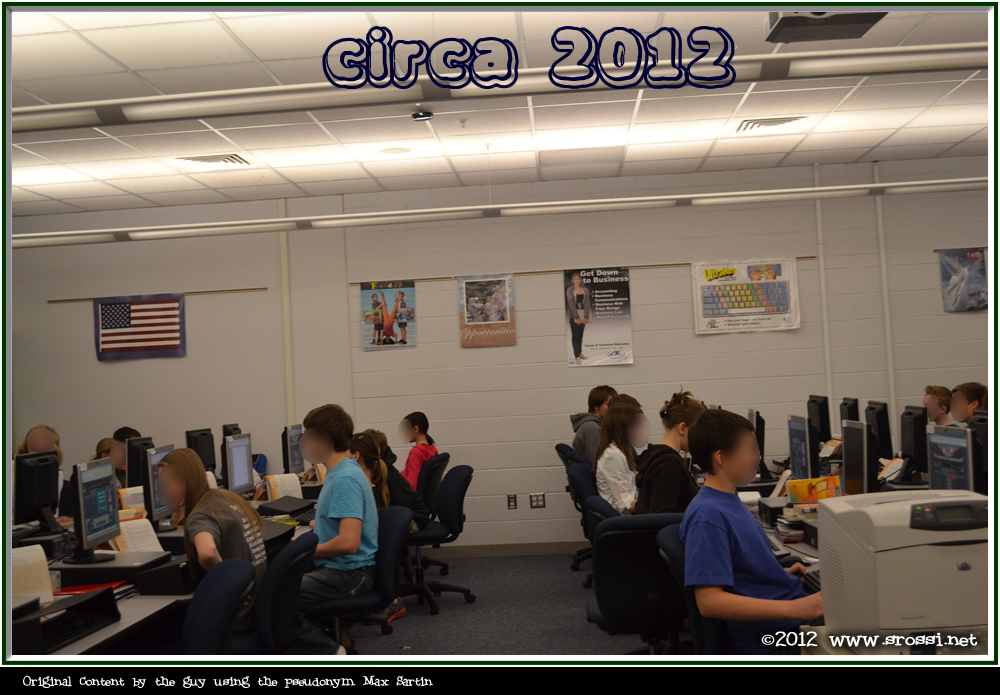 Back in 1999, that computer lab was in the basement, an old storage room that was retro-fitted and, as you can see, strung with wires and cables all over the place. Damp and dingy, you and your class had to trek through half the school to get there.
The room I'm in now was always intended to be a computer lab. The power and network wiring plug right into the walls, and the tables are designed so the wiring comes right down the middle, safe and secure above the floor, but off the tables themselves. And, like all 5 of our computer labs, they are right in the heart of the classrooms.
Not that I need to point this out to anyone on the blogosphere, but we've come a long way in the last decade.
For more "screens" pictures, click on the banner below.