I've been reading Karen's entries over at her blog for a while and decided to try out this week's: Autobriefagraphical.
The rules are simple: I have to write an autobiography in exactly six words. A picture is allowed, which of course I'm going to have one. If you want to see more, or join in too, just click HERE.
Saturday Centus – Autobriefagraphical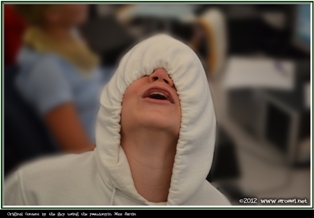 MAKE PEOPLE LAUGH,
INSTEAD OF SAD.