These people drove up to one of our pumps, bought nothing at all and spent 20 minutes cleaning their car, including the windows inside and out. The could have at least made their garbage into the trash bin.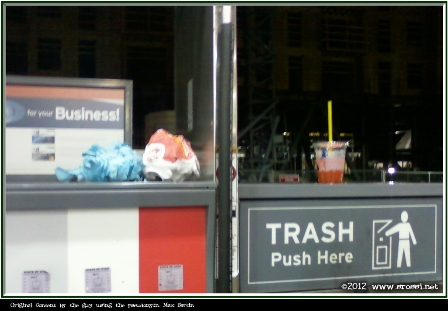 An amazing amount of people leave their trash right on top of the pumps or right above where it says "TRASH Push Here". Even worse is when I find trash inside the window washer fluid buckets. Today I had to refill one that had orange rind floating in it. Now that I know was someone purposely being a jerk. Makes me wonder if they really get off on the thought that someone is going to think "What an ass" as they clean it out.
Ahh, the human race. Not as civilized as we like to believe.