I'm going to be heading in to school soon. We aren't required to go in today, and I wasn't planning on it.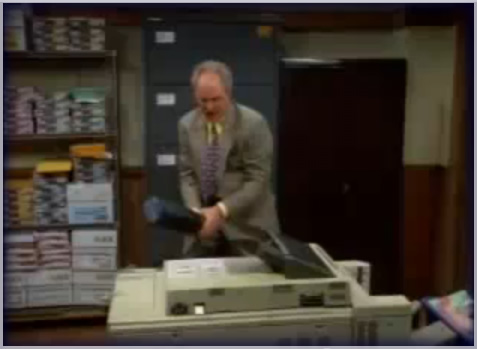 But yesterday the secretary came on over the P.A. around 2:00 to announce that the big copier had run out of toner. If we needed anything copied for Monday we would have to do it ourselves on one of the little machines.
We ran out of toner? The first week or school? It's not like she's new, and had no idea that one of the busiest weeks for the copier is this week before school starts. It's not like if you over order toner at the beginning of the year it's going to sit around and go bad, or unused. Aaarrrgghh!
We are used to copier crises this first week, it's not unheard of. Several of my 18 first weeks the machine has broken down. Kinda sits all summer and then all of a sudden is expected to make a zillion copies in 3 days. The poor thing just has a nervous breakdown. Or if the water had come through the ceiling and shorted it out. But to run out of toner? It's kind of like the time I went to Arby's and was told they had run out of roast beef.