Pedro, his wife, the Gearheads, a few of the Gearhead's friends and I got together today for a little impromptu Old Ford Show in Sugarhouse Park. Basically, we just got a whole bunch of old Fords and lined them up along the road. At first we didn't get whole lot of looks, on account of the group of Shelby Cobra owners that decided to meet at the park right down the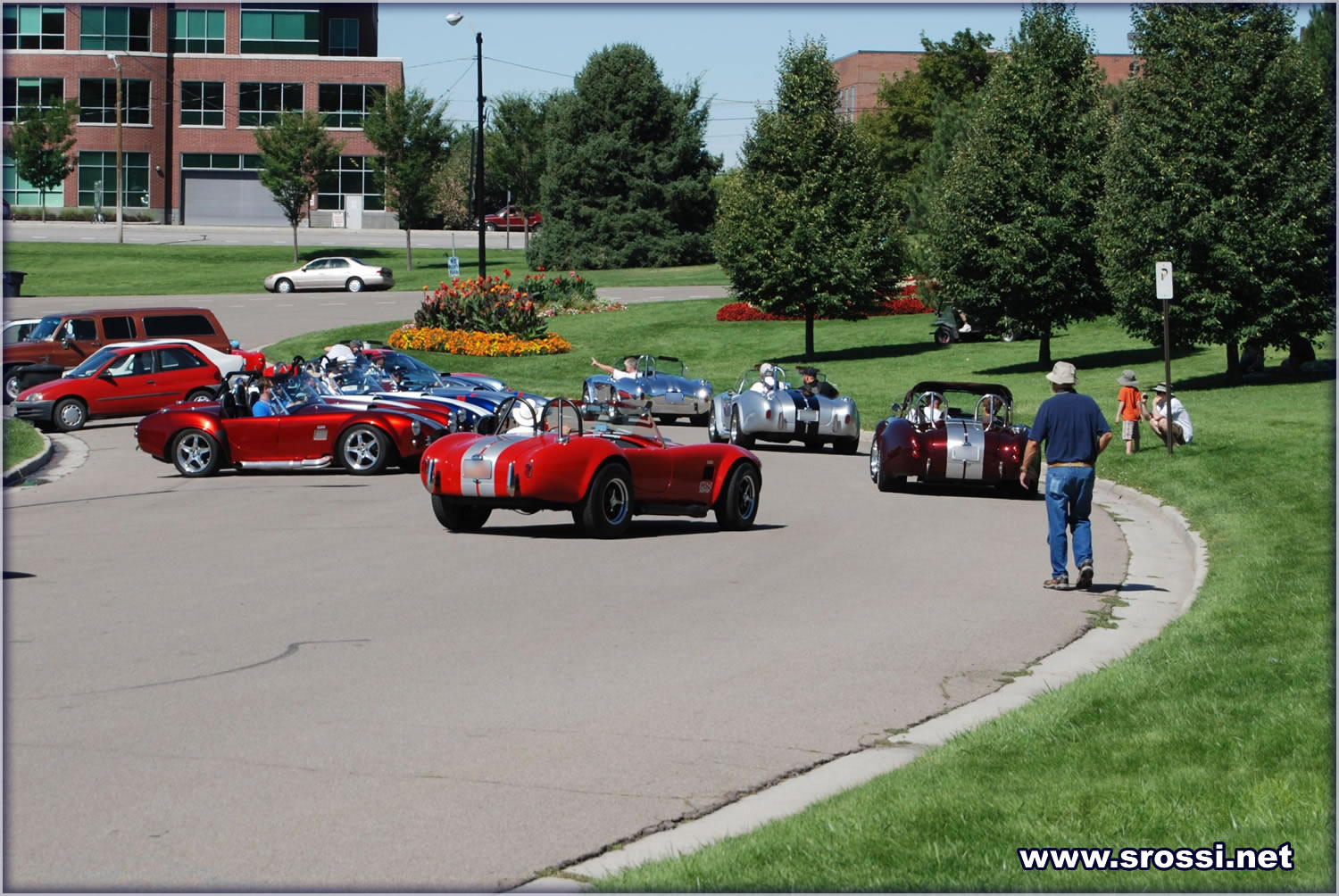 road from us. It was kind of disheartening having them right there, until Pedro came back and informed us that not a one of them was a real Shelby Cobra, that they were all kit cars. That made me feel better, after all our lineup may not have been as impressive, but they were all authentic. That, and they left after about an hour.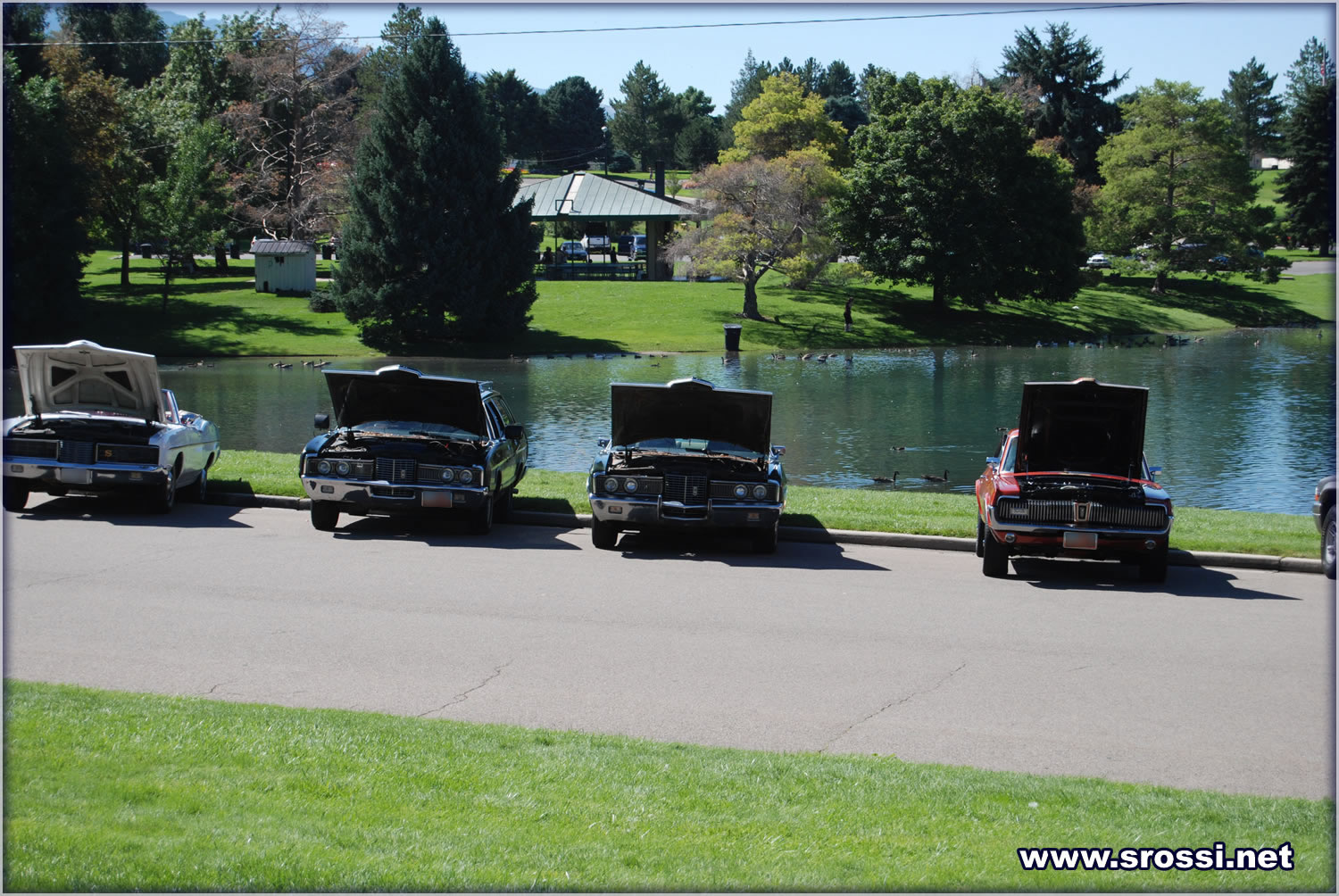 Then we got some good looks. We had my 4 LTDs, of course, three late 60's pick up trucks and one Cougar. One of the friends was on the phone to try to get more people to show up, but that was it. But that's ok, it was a good time anyway. We had a few hours of good car conversation, I got to show off my set, even if it was a small crowd. All in all, a well spent morning.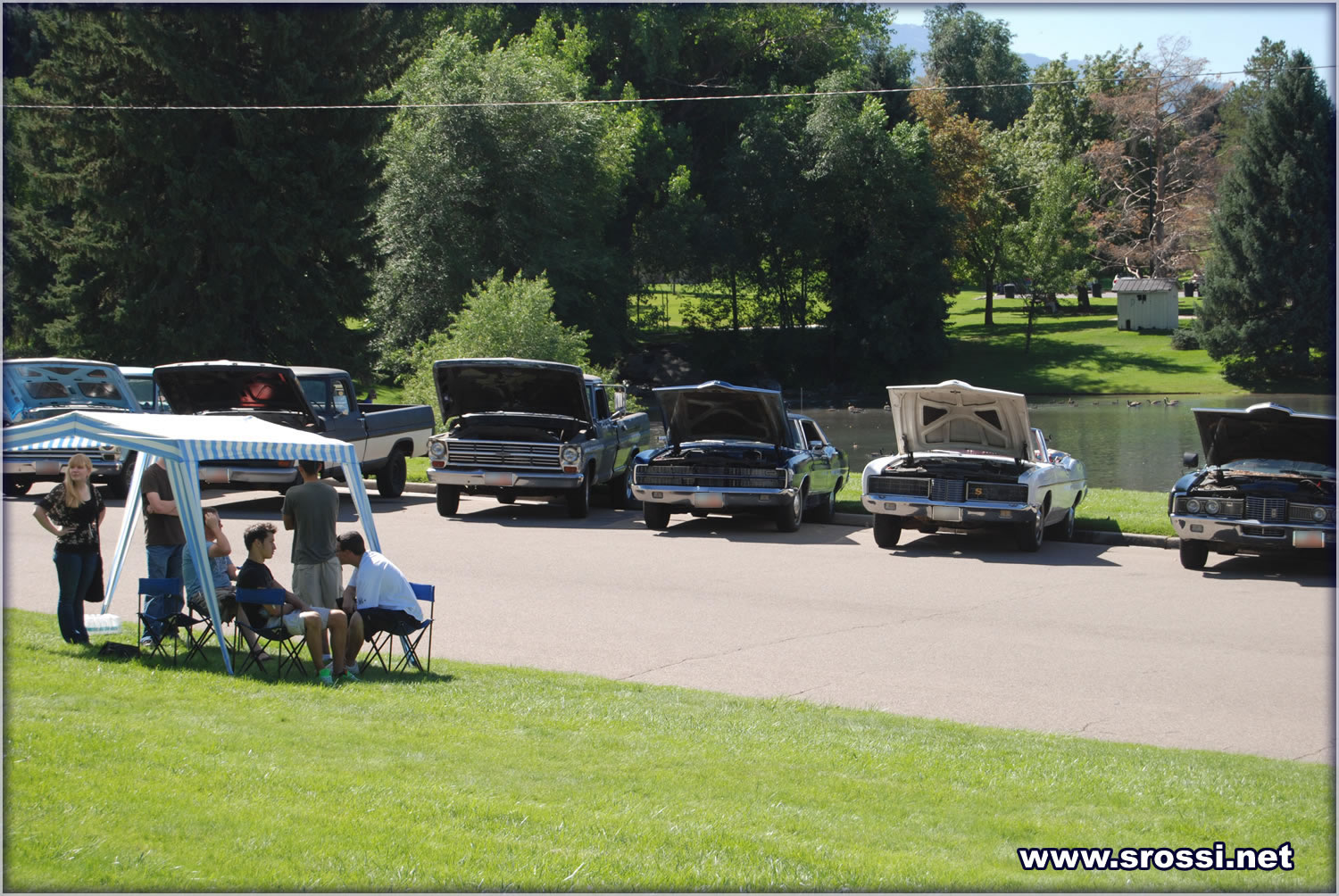 We did have one other vehicle try to nuzzle it's way into our group, but I think they realized that theirs did not fit into our scheme: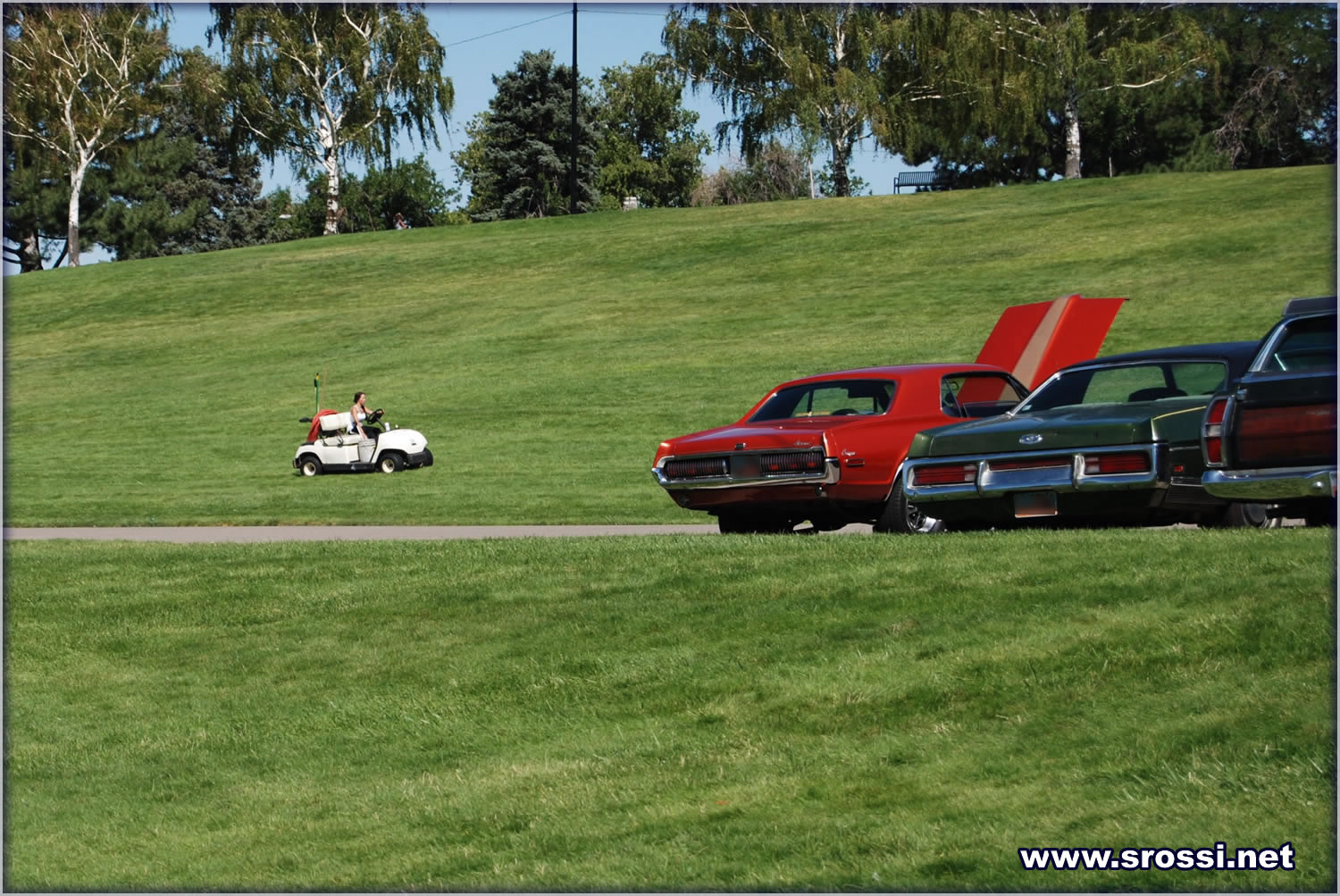 There is another, actually organized, Car Show up in the Canyon Rim area sometime in September. I'll try to give you advance notice just in case you are interested.