Ok, I hate to admit it but this really surprised me.
So much so that I just had to check it out on Google maps.
I really expected it to be faked, because in my mind the pyramids are out in the middle of nowhere, where you take your life into your own hands to go visit them. Little did I know that there was a Pyramids View Inn Bed & Breakfast. You don't even have to get out of bed to see the Great Pyramid at Giza.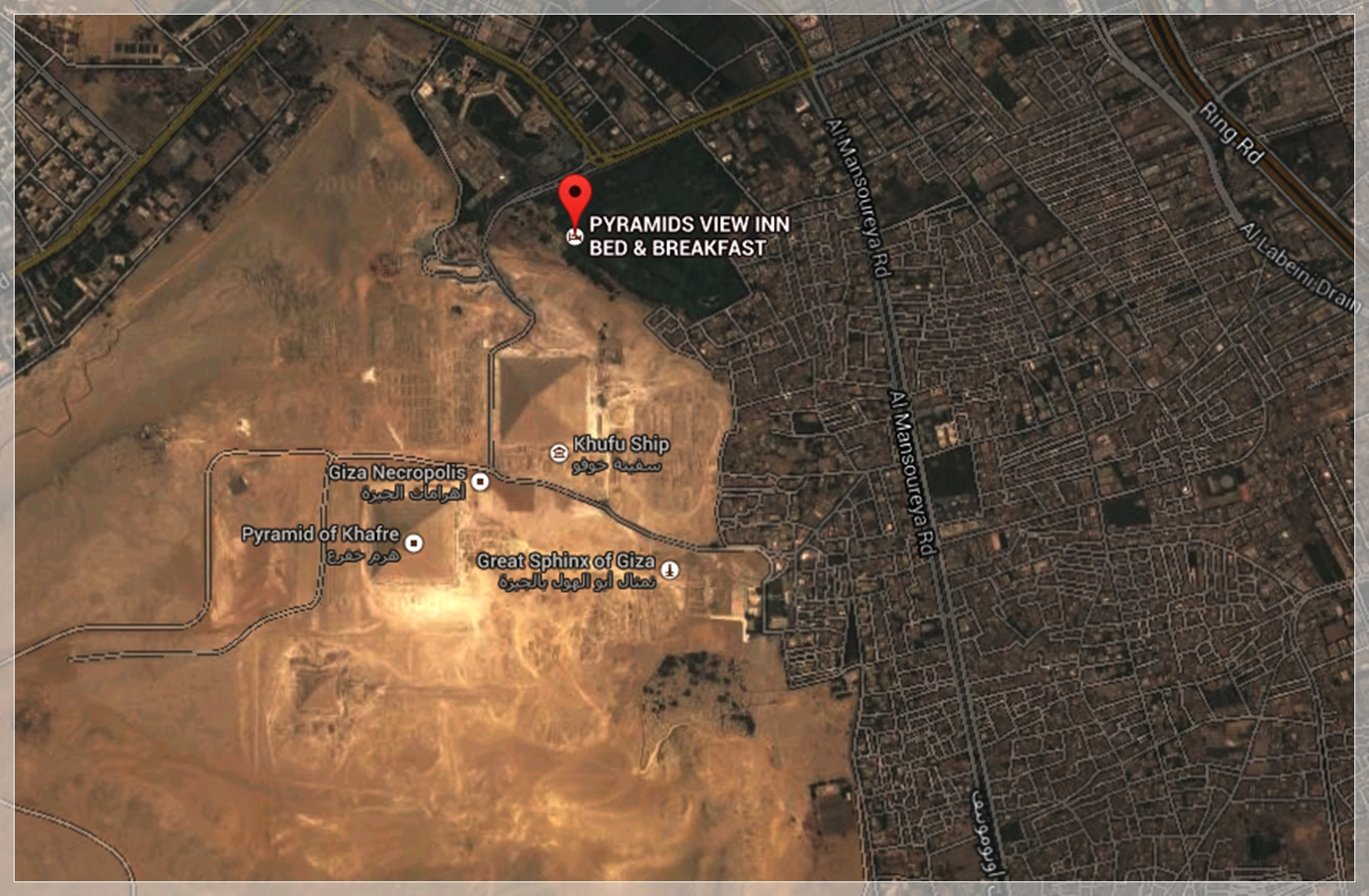 The world is getting amazingly small.