Yes folks, they even have an app to let me know when I can take the top and doors off the Jeep, and when to put them back on.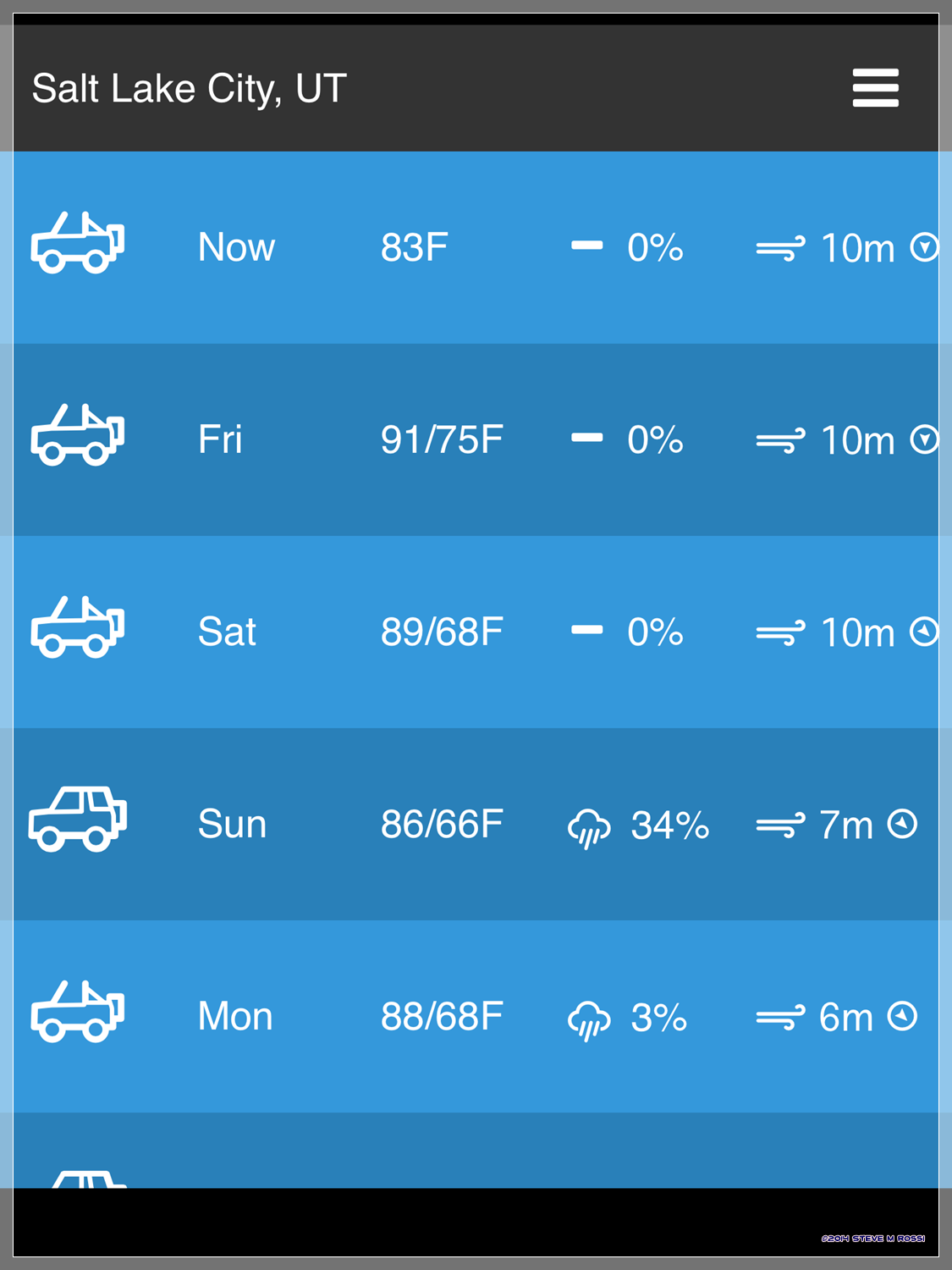 I set up the criteria, (temp, wind and % chance of rain), and then it will let me know which days meet and which don't meet the criteria.
I can even click on the day and it will give me an hour-by-hour break down. So, on the day pictured above, I knew to be home, with the Jeep in the garage, between 4 and 6 that evening.
⁰IIIIIII⁰