Was a lot of fun. No. More like, as my big brother kept saying, an adventure.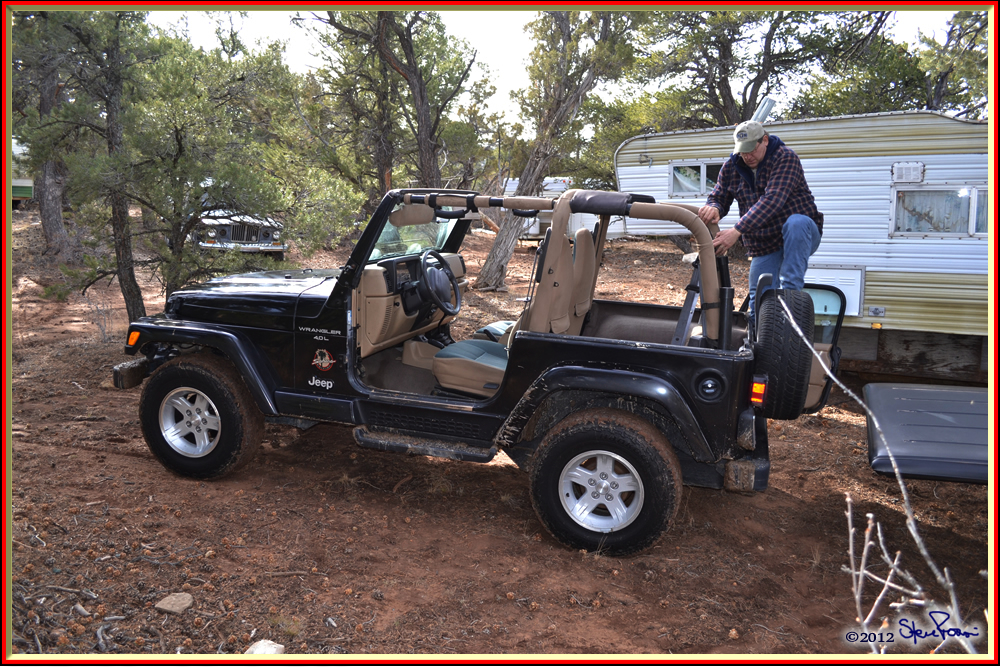 My older brother and his wife drove their Dodge Durango up to our land. (100 miles of highway then 3 miles of dirt road). My little brother and his wife drove their Jeep Cherokee. I came up in my newly acquired Jeep Wrangler.
It was warm enough that we took the doors and top off my Wrangler and went to see what hills we could climb in it.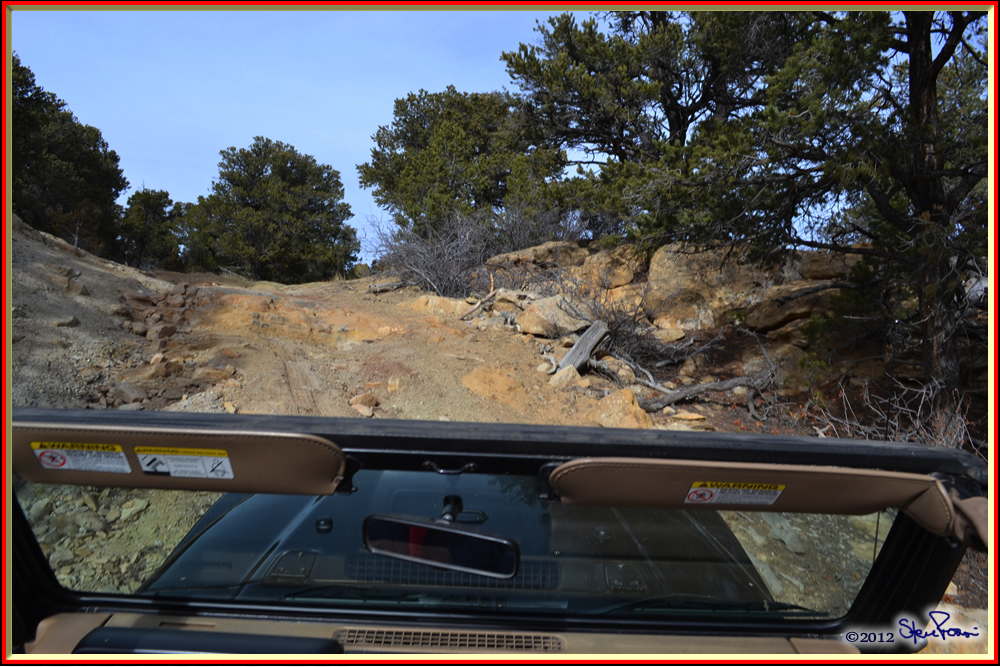 As we were traveling over hill and over dale we were touting the awesomeness of the "legendary Jeep off road capabilities."
After lunch my little brother and his wife headed home in the Cherokee. The other three of us were going to hang out until dusk and then head into Heber for dinner.
Less than 10 minutes after they left, we heard my brother coming back. One of his wheel bearings had started to go, and he didn't feel comfortable driving back to Salt Lake that way. Since he and his wife had to get back to relieve grandma of the kids, we packed up everything into the Durango and my Jeep and took off.
On the way down the hill my Jeep started overheating, so we went to the rest area and filled it up with water. 15 miles later, just past Current Creek, it overheated again. Now we decided to pull out the thermostat, hoping that would keep it cool all the way home, and it might have worked if we hadn't messed up the gasket. Water was pouring out even after we put the whole thing back together. Crap. We had to leave my Jeep on the side of the road, out in the middle of nowhere, and pack everyone into the Durango.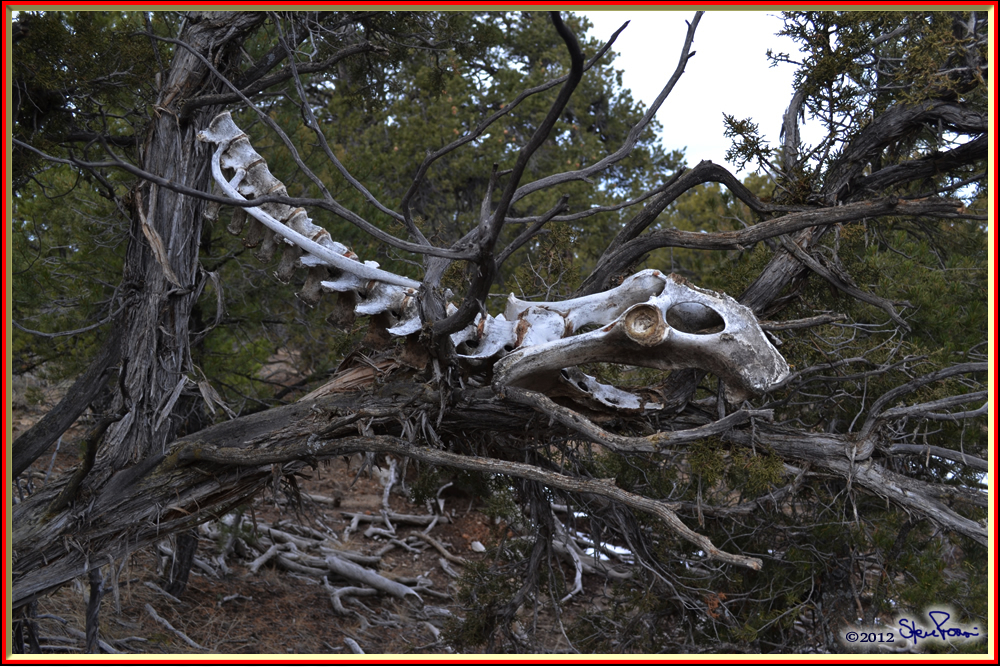 I hated the idea of leaving my Jeep on the side of the road overnight, my brothers agreed, so we took my brother's big old Ford truck with his car trailer up and brought it down. By the time we got home it was 11 pm, so since the other Jeep was safe on our own property we decided to get it in the morning.
8 am the next morning we were on the road again. Since the truck and trailer wouldn't make it all the way up the dirt road, we found a good place to turn it around and started walking up to our cabin. With GPS in hand, we decided to cut the 2.5 mile drive in half by walking straight through the woods. Great idea, except about halfway up we started seeing fairly fresh cat tracks. Big cat tracks. Apparently big enough to take down a deer, which really gave a rise to our adrenaline when we found the picked-clean remains of one.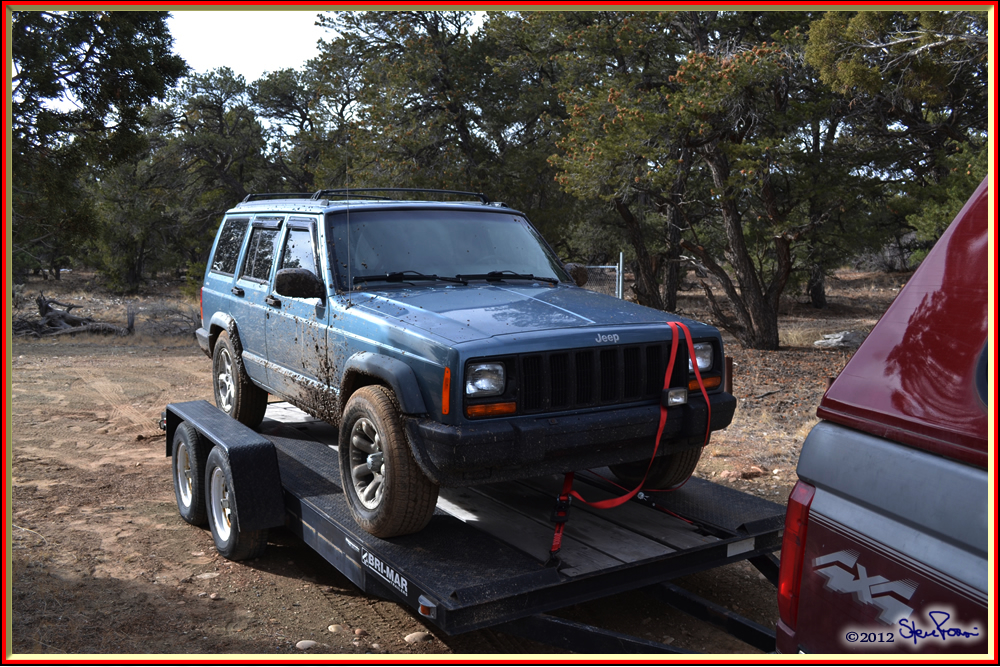 Big sticks in hand, we made it up to the cabin untouched, drove the Jeep down to the truck and got it home just past noon.
Fun stuff. Go up in 3 vehicles, make it home in one. 2 Jeeps down, Dodge Durango saves the day. Midnight run to get the Wrangler, bright and early run to get the Cherokee. And a(n imaginary) run in with a big, hungry cat.
All in all, and adventurous weekend.