Bingham Copper "Mine". When I hear the word "mine" I usually think of a hole dug into the ground. Small, cramped and just barely held up by rickety old wood beams.
Not this one. It's just a big hole in the ground, that can actually be seen from space with the naked eye.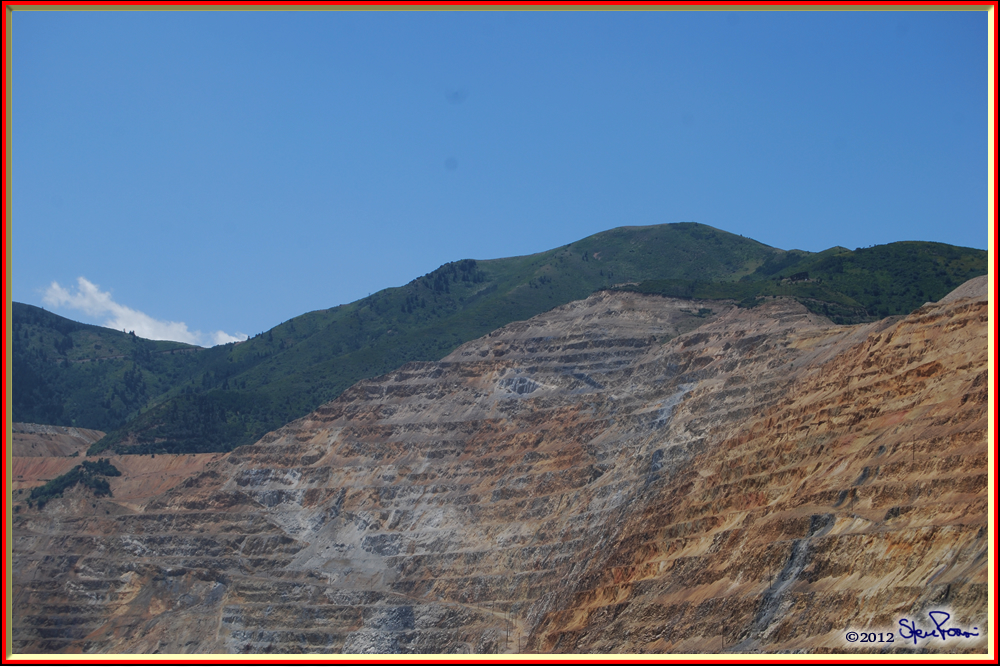 This used to be a mountain, and now it goes down into the ground about as far as it used to go up.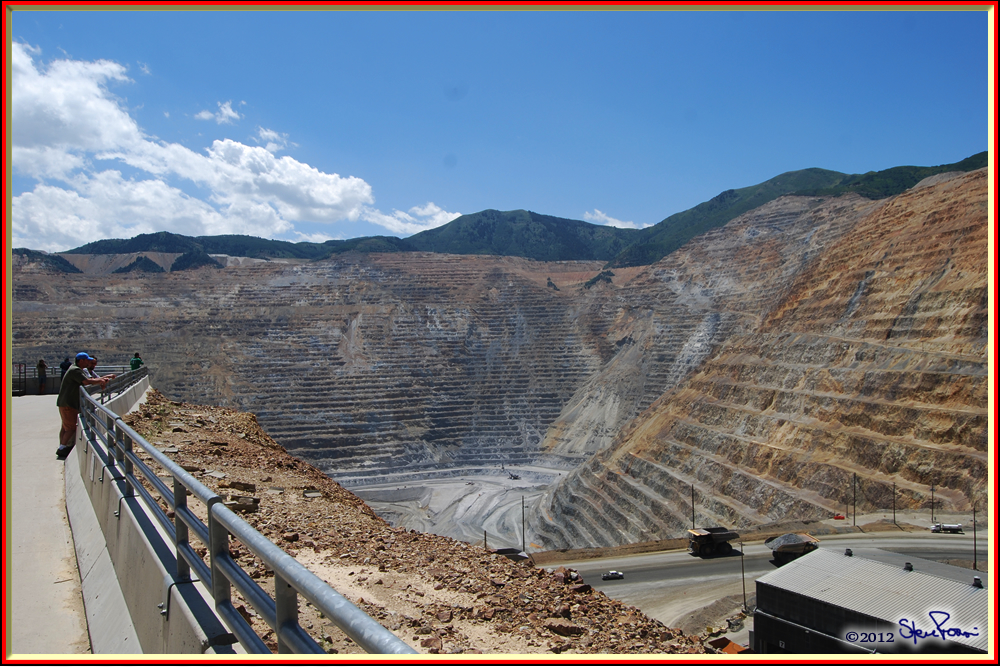 All so we can still drop our pennies on the ground just to decide they're not worth the trouble to pick up. (ok, also to help move the electricity to and within all the electronic devices we adore.)