During 6th period one of the office aides delivered a message that had a name, phone number and "Soft Top" written on it. At the bottom it said to talk to one of the secretaries if I had any questions. Which I had. So I went to find out what it was all about.
One of the district workmen had seen my jeep out in the parking lot, and because of some unusual extras it has on it, he recognized it as a Jeep he had once owned. So I got a little history on it.
First of all, I'm the third person, in a row, from my school district to own it. He bought it right after it had been repossessed, owned it for a few years and then sold it another person in the district who just traded it in on a new car.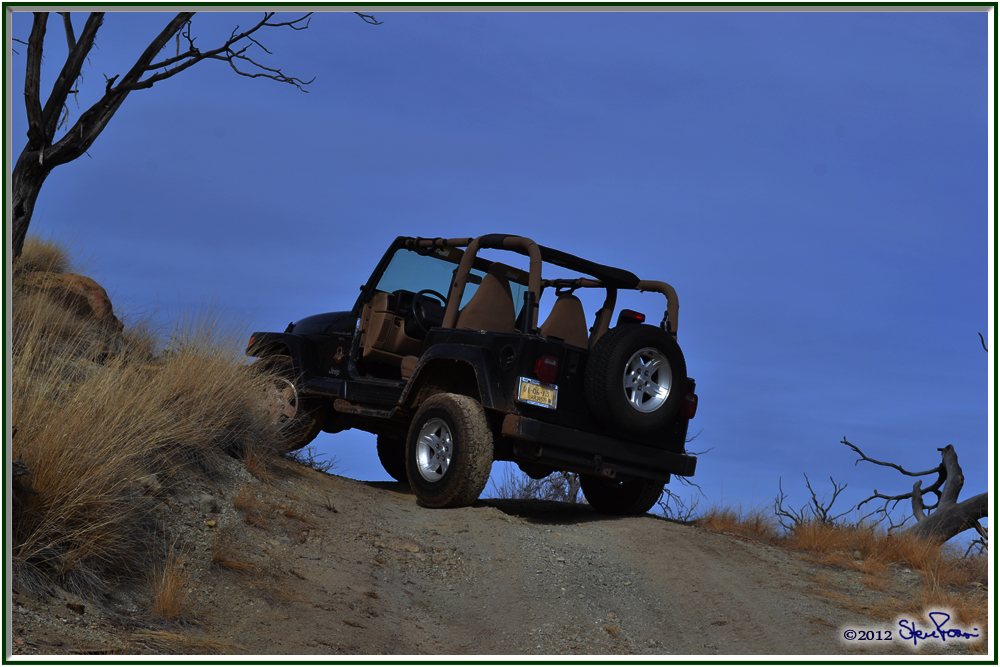 I also found out why it's missing the original VIN tag and has an official after-market tag on it. It seems that the people who had it repossessed didn't want to get it repossessed, so they tore off the VIN tag and re-painted their gold Jeep black so it wouldn't be recognized. Seems to me to be a lot of work to save a few payments, but I don't think he's BSing me about it (why would he and he knew the details about the VIN) and I don't think the bank would have lied to him when he bought it.
Anyway, makes for a good story.