The flooding in Salt Lake City during the spring of 1983 was certainly rough on the residents and businesses along 13th South.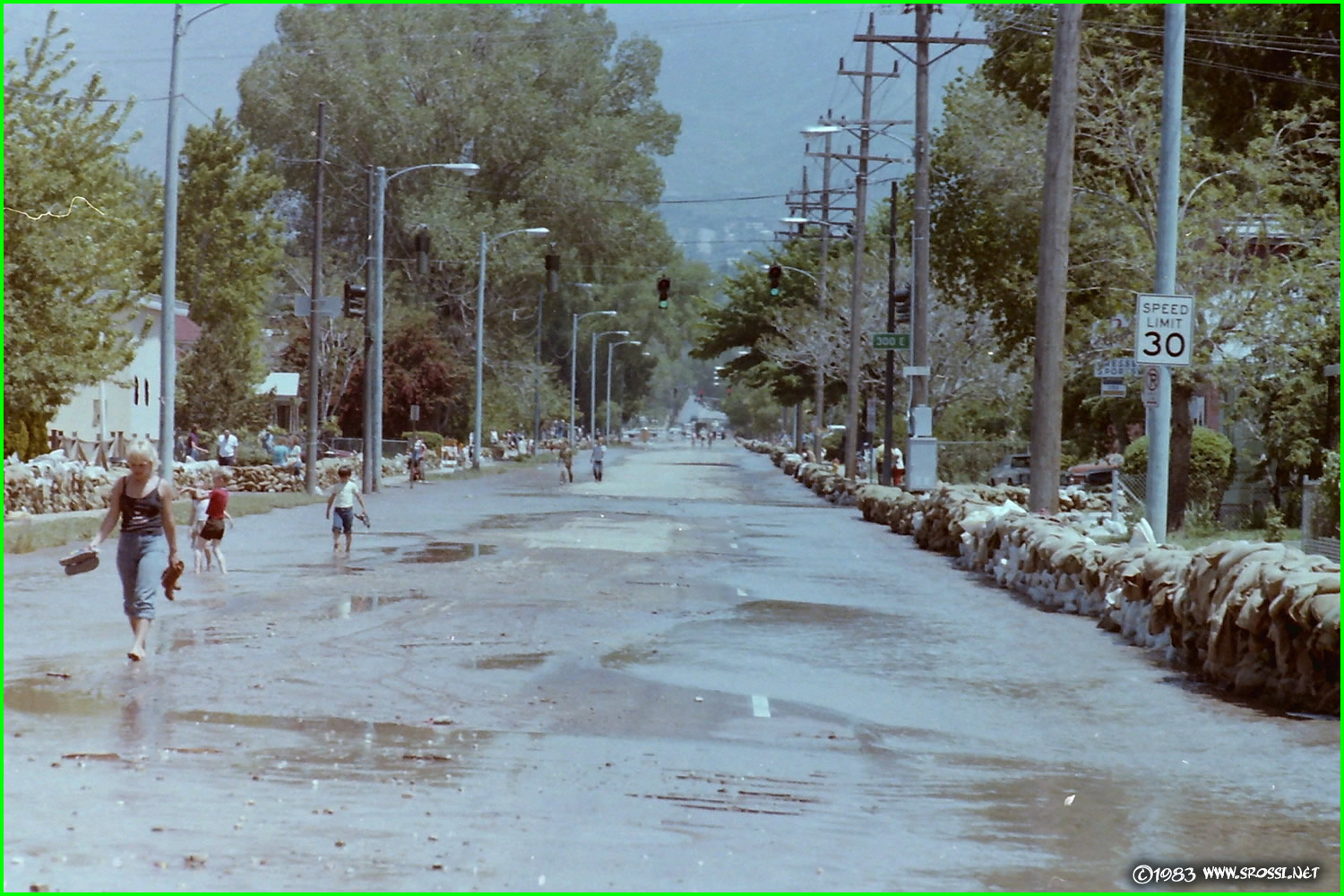 The road was closed and sand and sandbags were piled all along the sides of the road.
It was rough on drivers, the sand blocked north-south traffic on several of the biggest streets in the city.
Sometimes you had to go 20 blocks out of your way to get to where you were going.
And it certainly was rough on businesses that relied on people stopping in for lunch on the way to their destination.
---
But leave it to the kids to find the silver lining.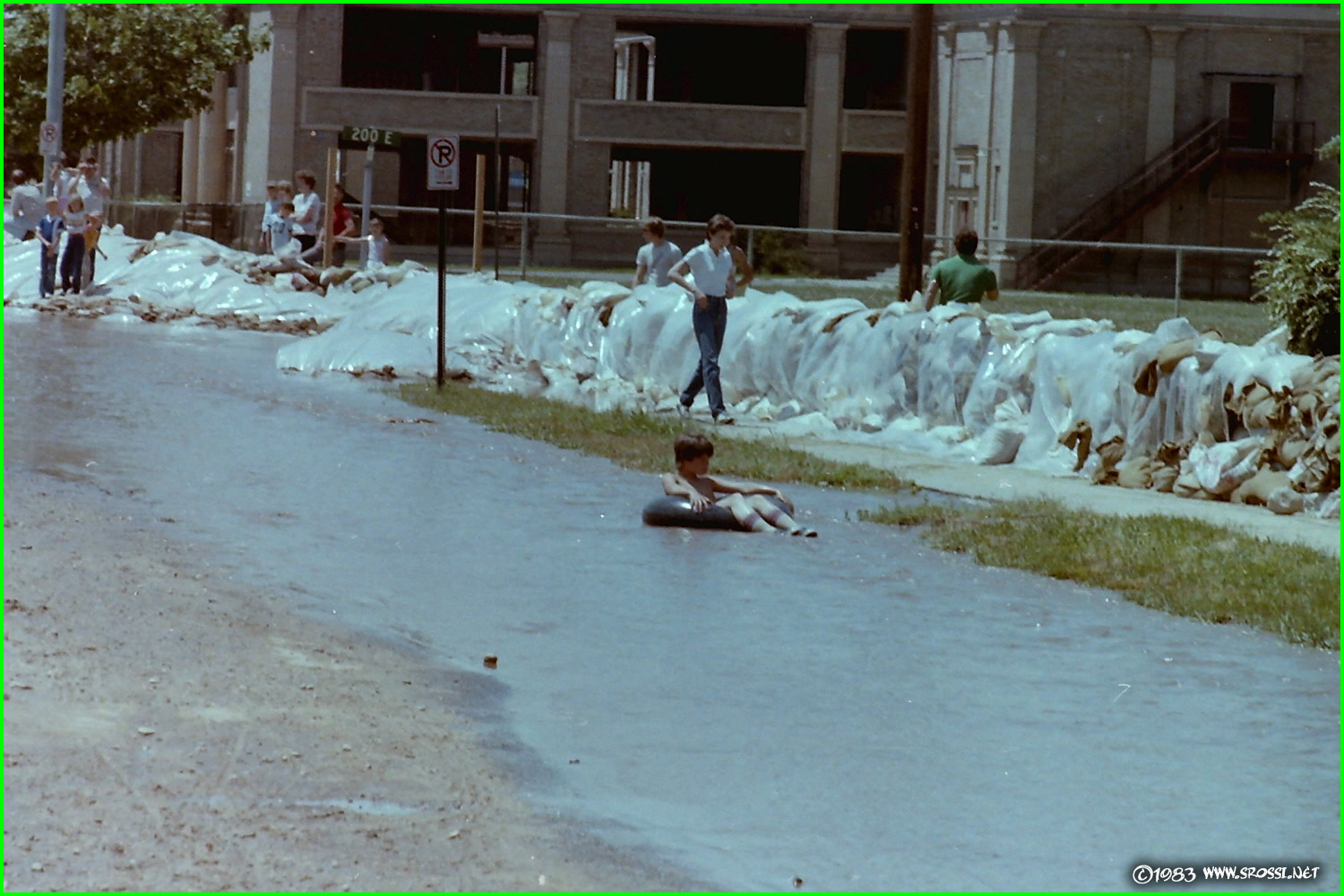 These one is certainly not having a rough time of it.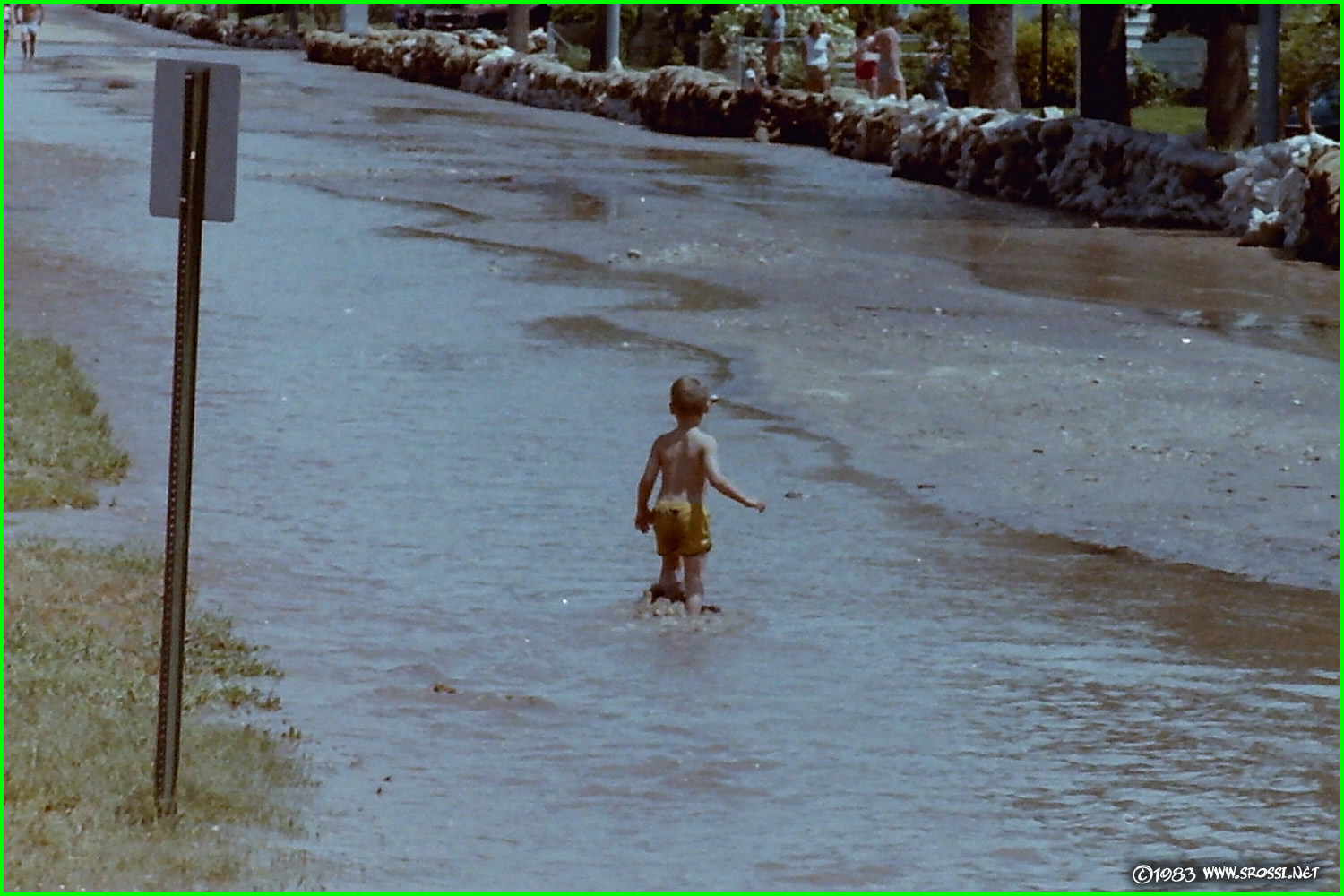 You know the drill by now – for many more really good "rough" pictures, click on the banner below.