I live in a desert. It's not supposed to rain every week. The mountains should be completely brown by the beginning of August.
But this year, we've had a couple of good downpours almost every week, all summer. Which has wreaked havoc on a lot of people's basements, but also has kept the mountains quite green.
The first picture is of the mountains on the north side of the valley, the ones facing directly south. There is still more green than usual, but you can get an idea of how all the mountains are supposed to look this time of year.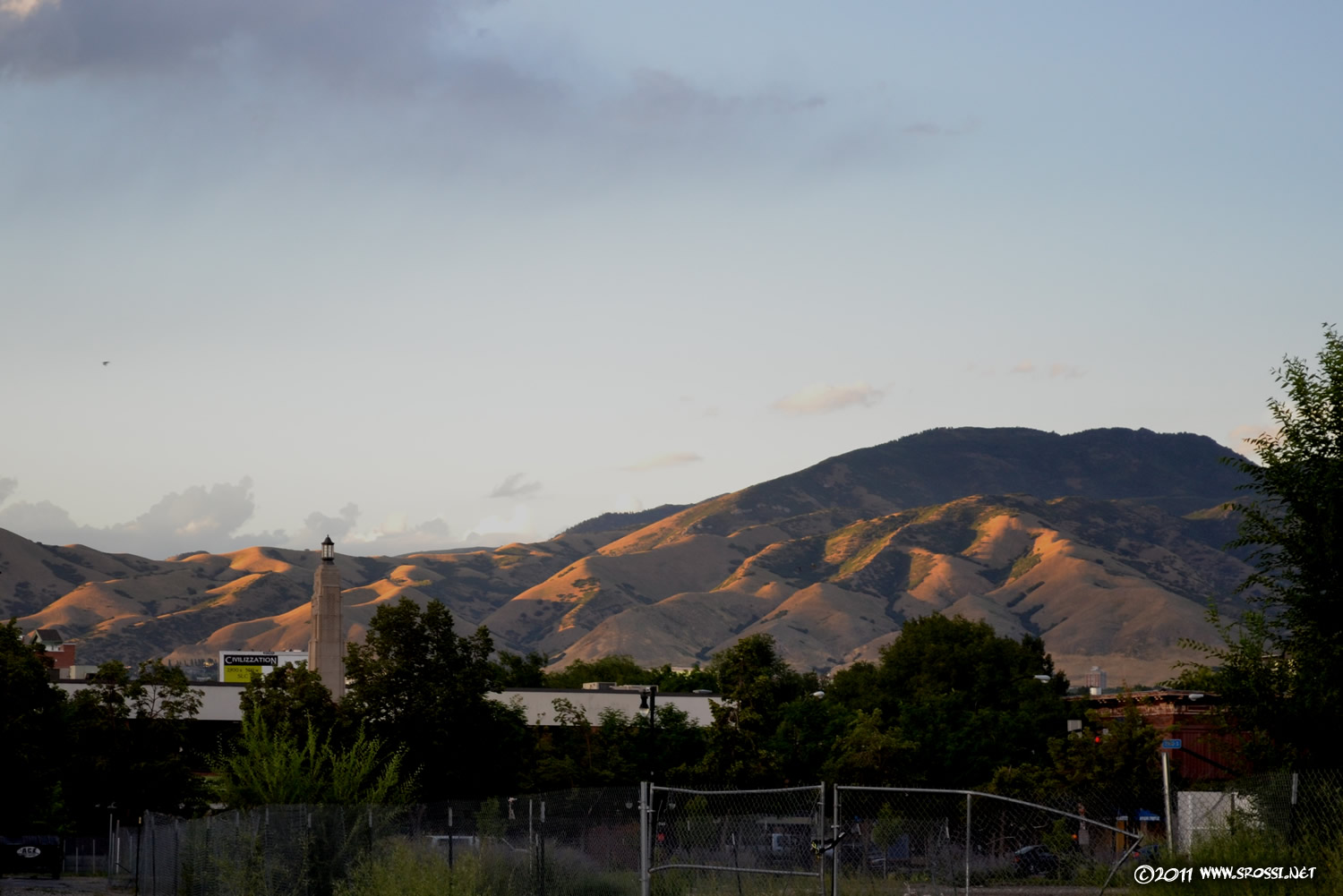 This is looking directly east from Sugarhouse Park. These usually look a lot more like the ones in the above picture.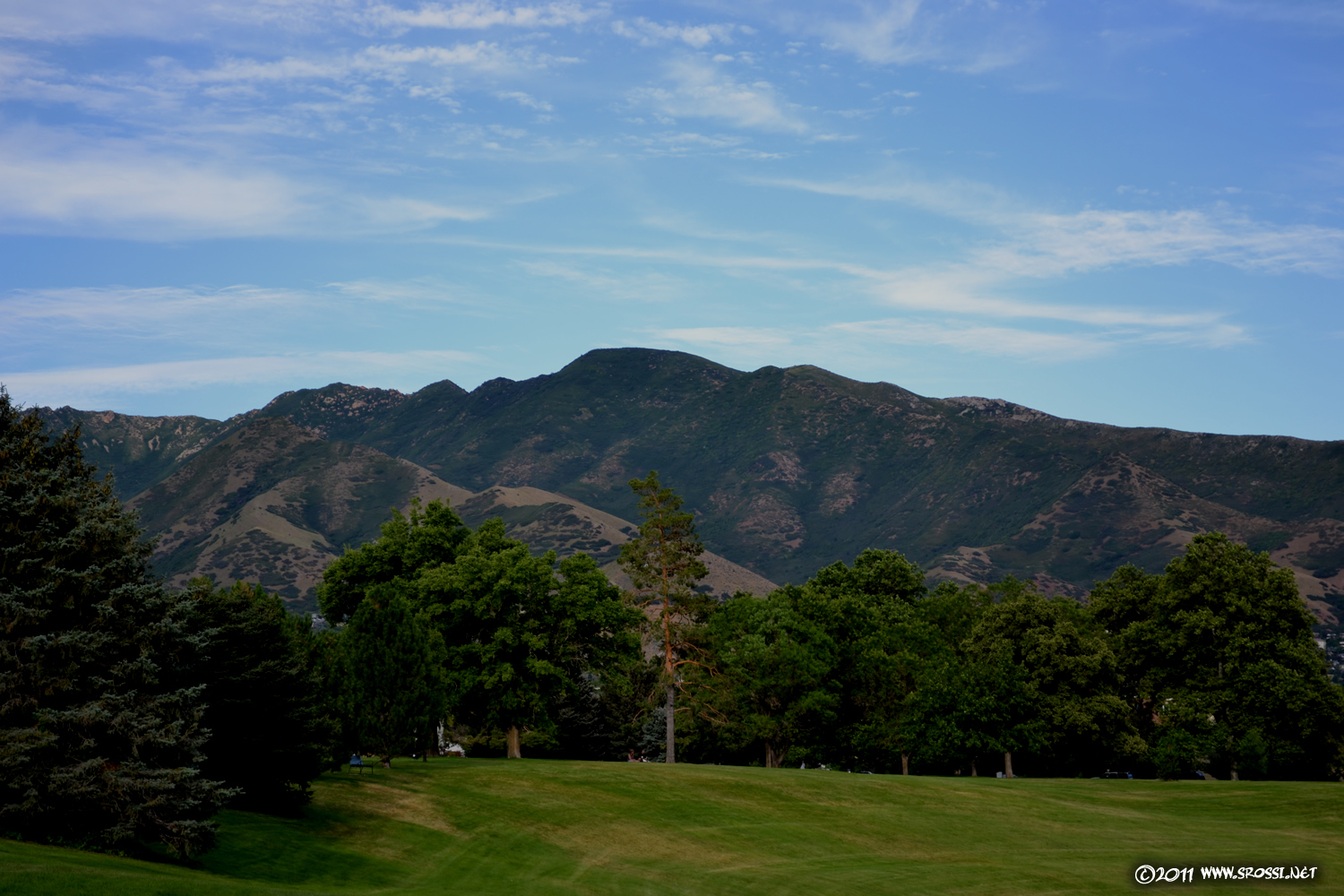 Here I'm looking sort of south-eastish from the park.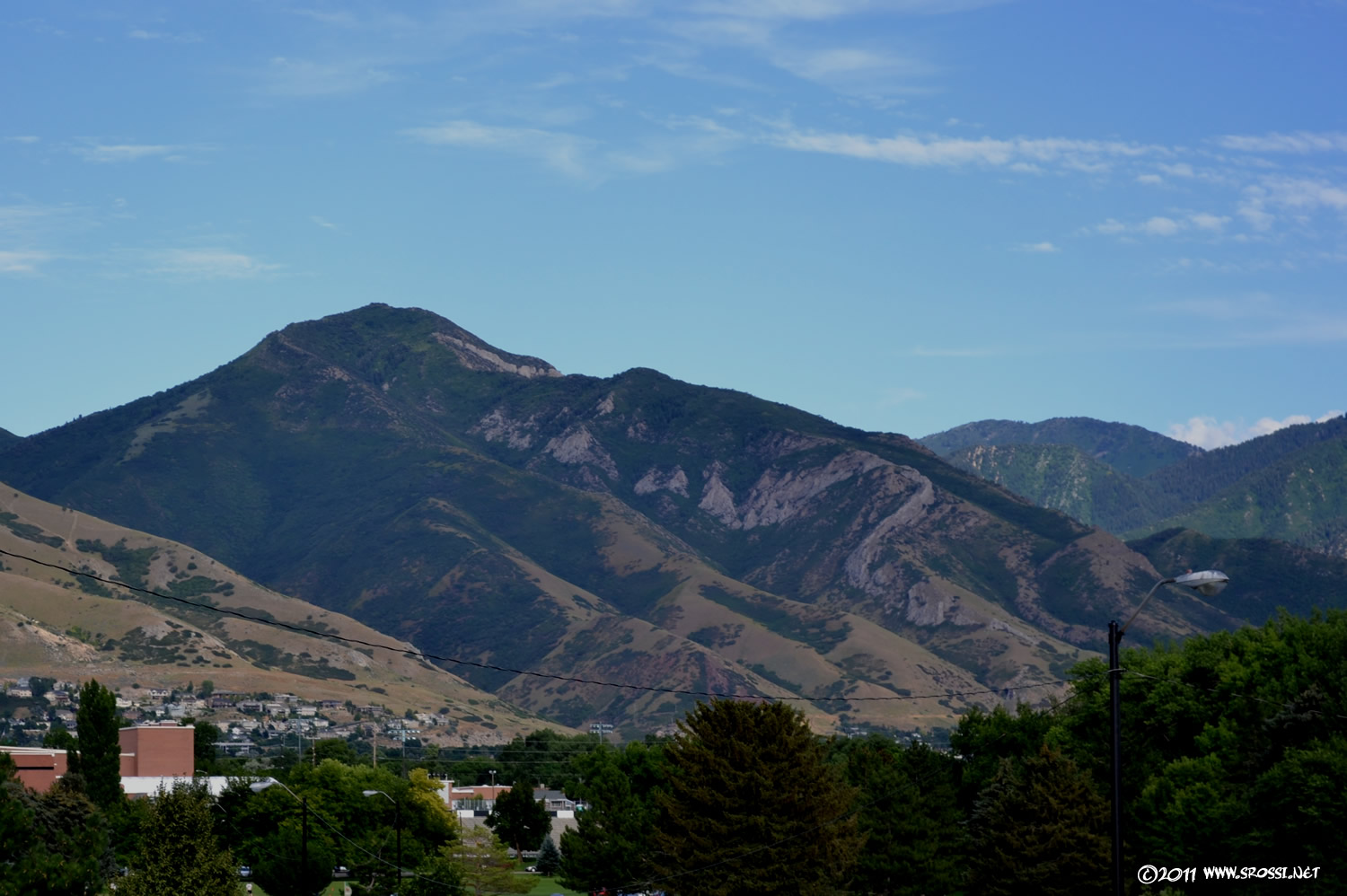 This one is looking very south-east. The big granite peak on the right hand side is Mt. Olympus, where we get our famous bottled Mt. Olympus Spring Water. The housing development you can see right above the tree line is known as Olympus Cove, or just "The Cove".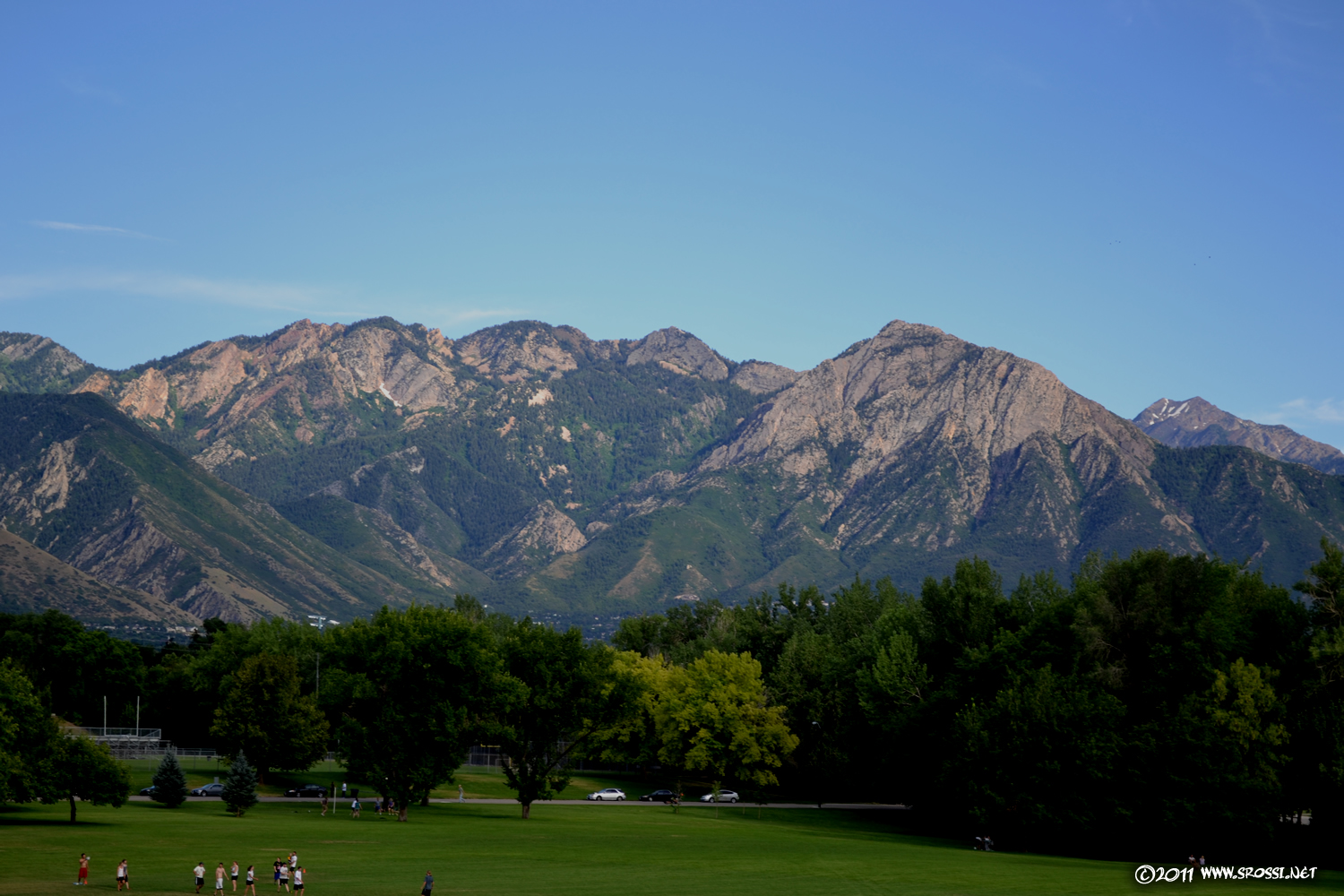 So, to some people in more humid areas these may not seem all that green. But, despite living in Boston until I was 14, these seem quite green to me.