"Red" is the theme for this week's

and I remembered this sunset I shot November of last year. I had my manual lens on the camera, and by tweaking with f-stop and shutter speed, I was able to capture the red of the sunset.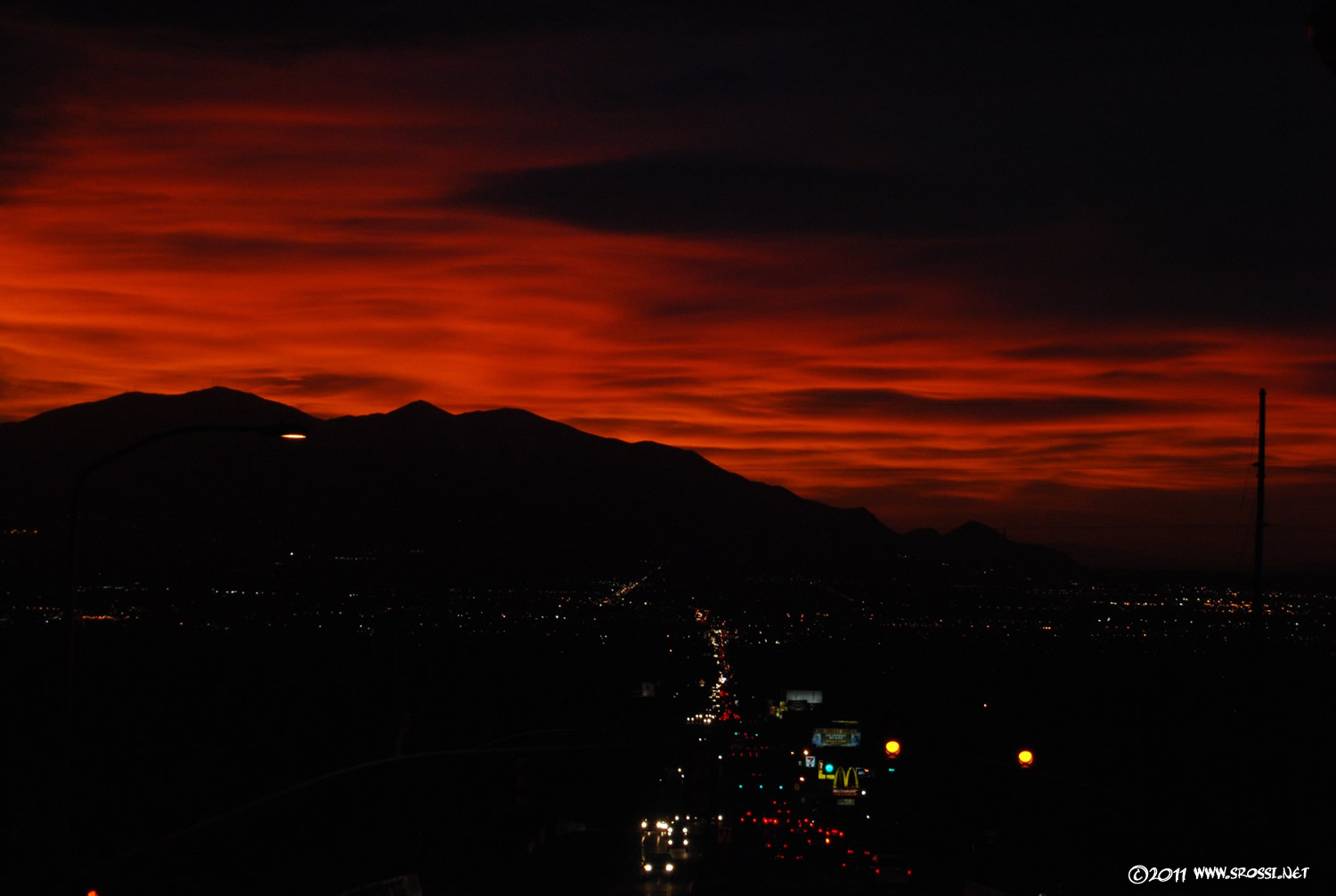 I love sunsets. I've got a whole folder full of them on my hard drive.
In the winter we get temperature inversions, which trap the air (and pollution and dust) in the valley. They wreak havoc on your lungs and psyche, but they make for some incredible sunsets.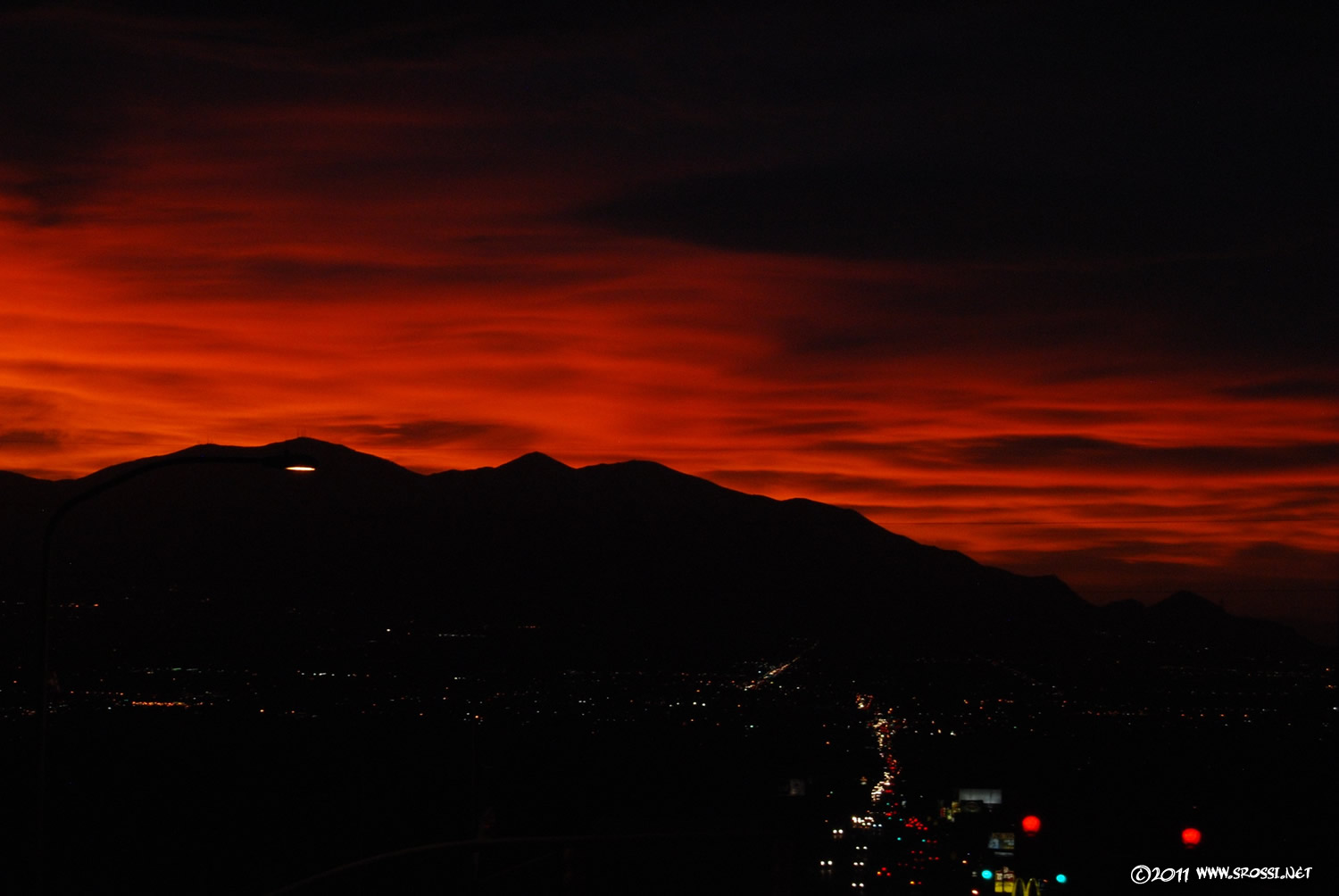 I don't specifically remember if these were taken during an inversion, from the lights across the valley it couldn't have been a really bad one, or maybe just at the beginning of one. Enough to trap some sunset-enhancing particulates, but not enough to fog the air. Who knows, but I still like the way they came out.