The neighbors, an apartment complex, decided to trim my trees that hang over onto their property. I have no problem with this, and even if I did they are well within their legal rights. What was annoying was that the left the branches on my property for me to clean up. Legally they can cut my trees that cross over the property line, but legally they are responsible for the trimmings.
But I just cleaned them up myself anyway. Dragged them all into a pile in the driveway so I could chop them up and put them in my yard waste bin.
The cats loved this. All of a sudden they had their own little wild jungle to climb through, hide and attack each other in.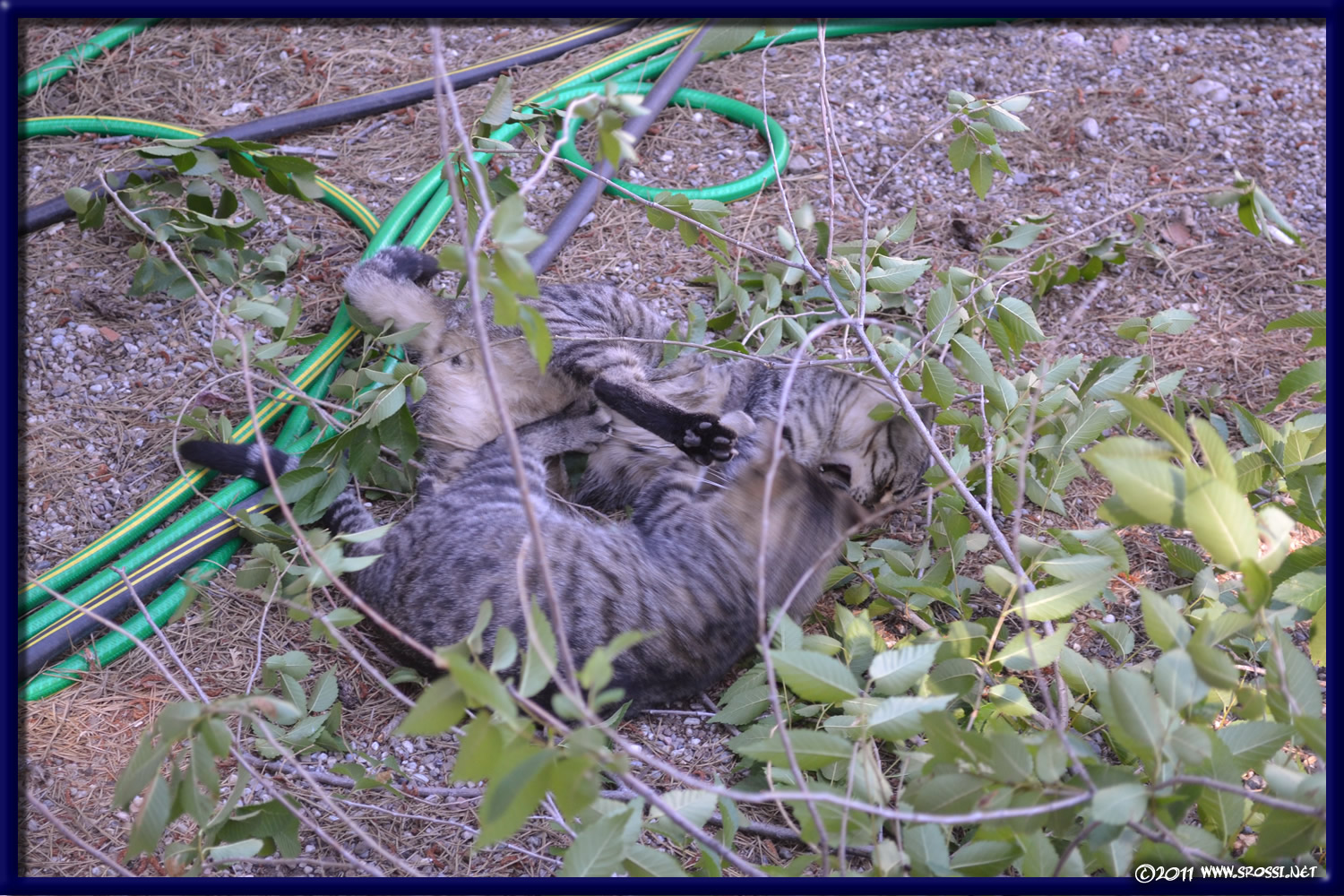 My commando kitties. And as their jungle dwindled it's way into the big brown container, they kept looking at me as if to say "Hey? What's happening to our playground?"