To see more vibrant pictures, click on the banner.

I had no clue what I was going to do for this theme when I walked past the 2nd floor landing that looks out into the commons area where our students have lunch. After all, what's more vibrant than 400 adolescents all hopped up on carb-heavy school lunch, candy and caffeinated drinks?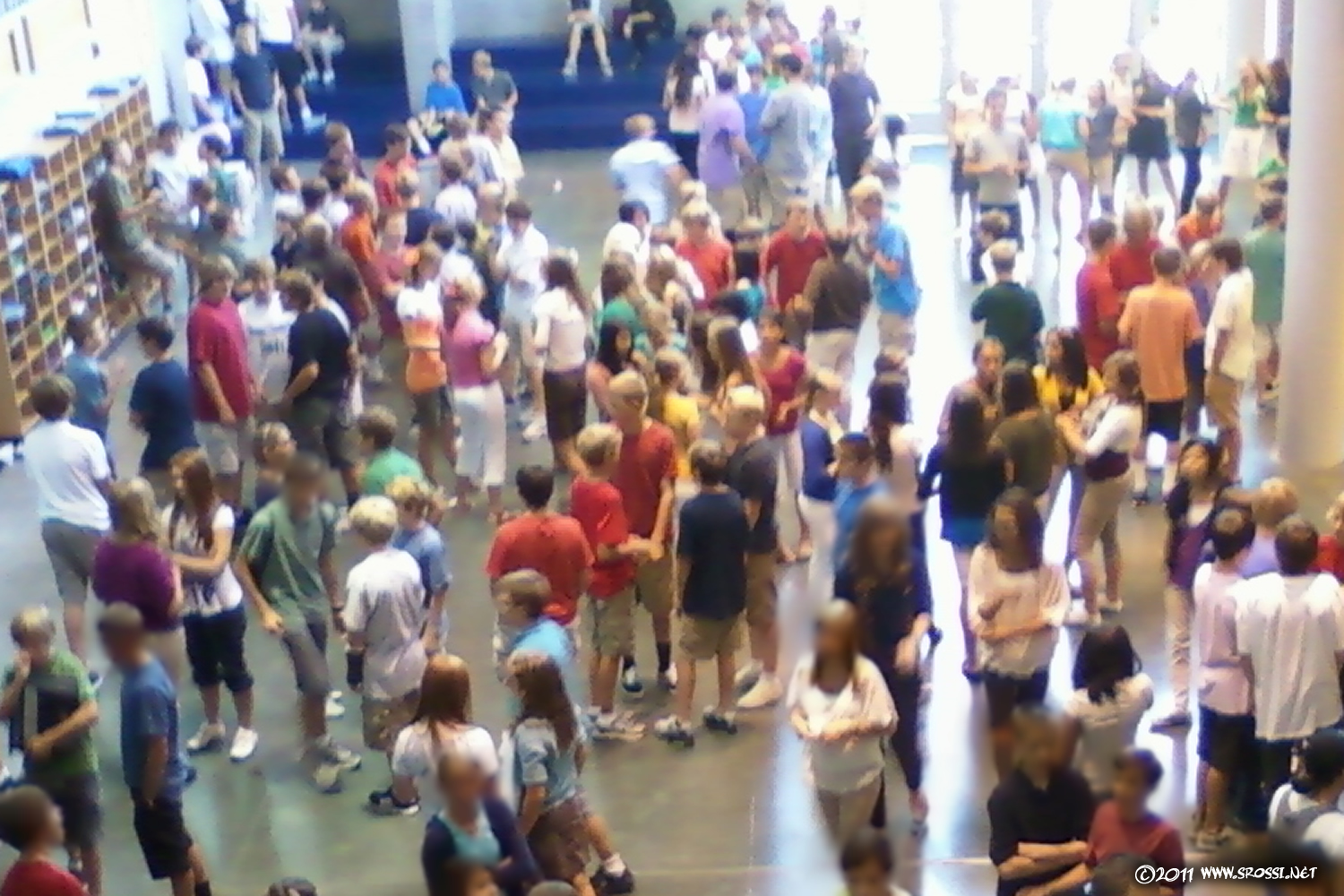 I purposely took these with my cell phone, I would have had to blur out a lot more faces if I had used my good camera. But despite the non-professional pictures, I still wanted to use this for the theme because it fits. And I have a really good punch line that goes with them.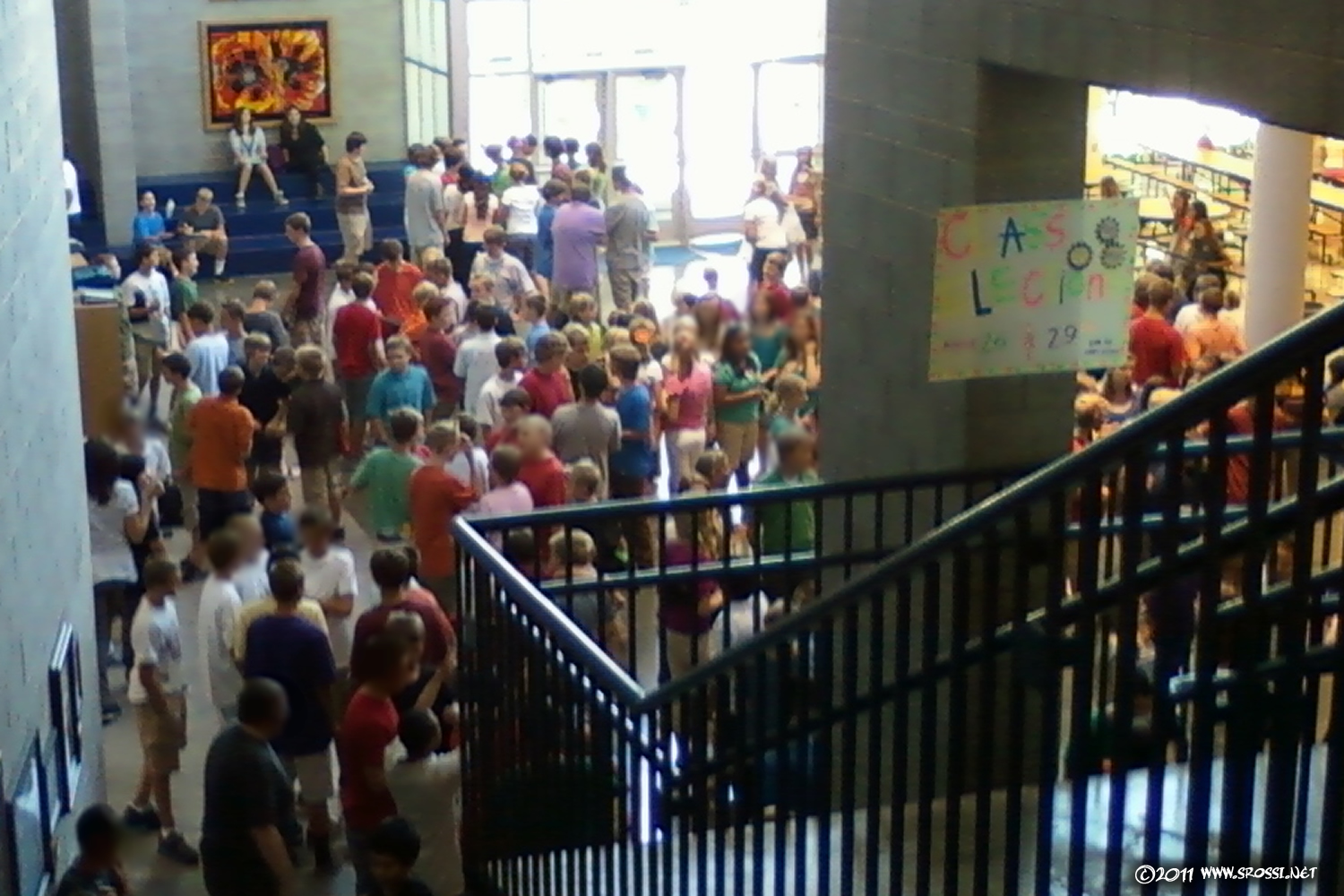 I was standing here when another teacher came up the stairs and I looked at her and asked: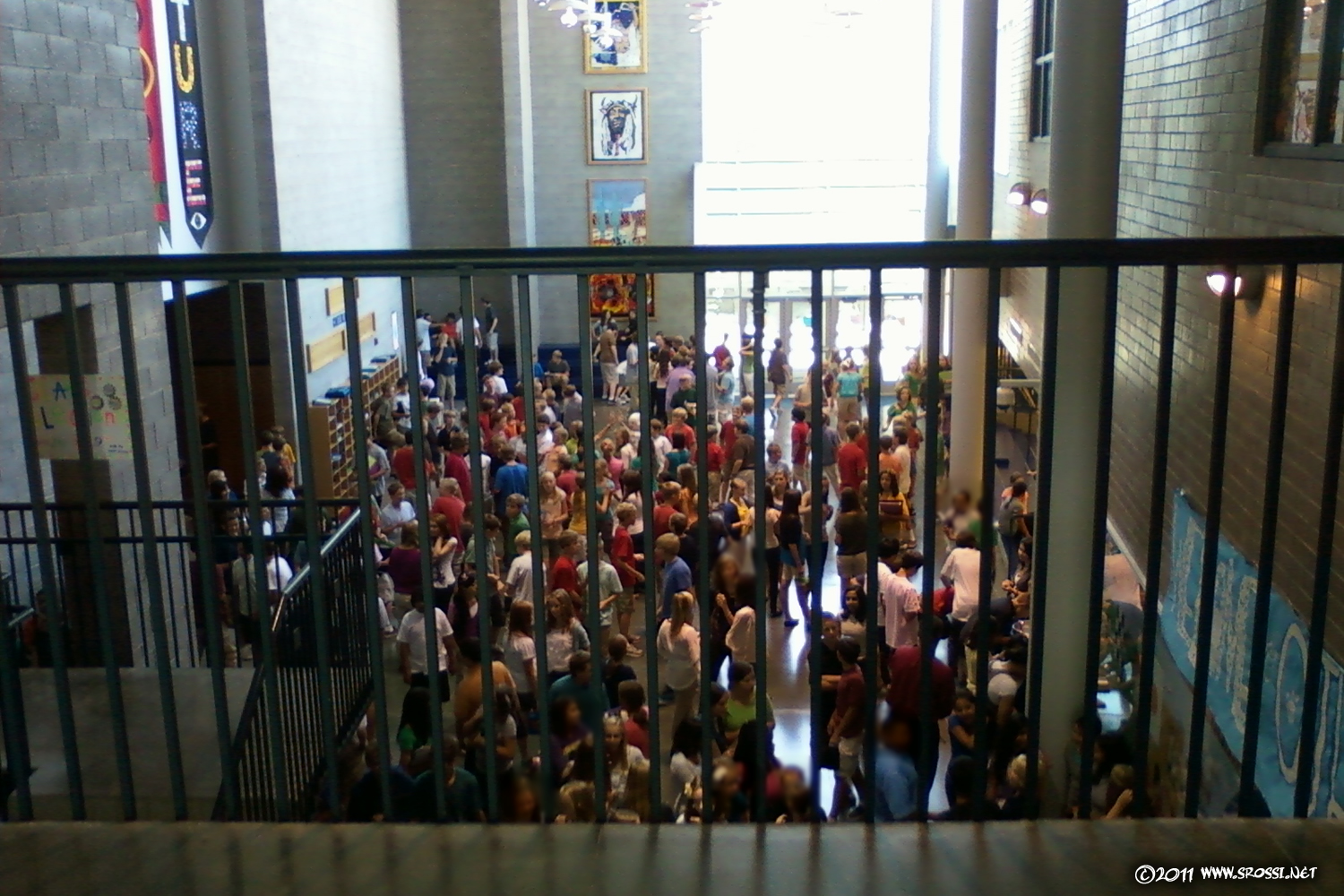 "Seriously, can you stand up here, look down there and not wish you had a dozen water balloons?"
The assistant principal just laughed when I told him my "idea" (in quotes because I have no intention of doing it, I really do like my job) and he just laughed, said he loved the idea but, like me, wants to keep his job.
The counselor I made the joke to wants to organize a voluntary water balloon toss for the kids at the end of the year. She thought of putting little rubber tokens in every 3rd or 4th balloon, offering prizes for everyone who gets a token and then filling the area with students who get parental permission to get water thrown on them.
My principal has allowed some crazy things to be done in the 7 years I worked with her, but I don't think this is going to fly.
Than again, you never know…