I'm not a big reader of the Financial section of the newspaper, but the headline "Home sales up; prices fall" in The Salt Lake Tribune caught my eye this morning. There was a list, by county and zip code, of average house prices and their % increase or decrease over this time last year. I scanned the list for my zip code, preparing to be slightly depressed at home much less my house was worth. Only slightly depressed, since the only way I'm leaving this house is in a pine box lower house values do nothing other than lower my tax bill. So I scan down the Salt Lake County zip codes. -3.1%, –15.3%, +2.2%, –7.7%, oh, there's mine. What? My zip code had the largest increase in the entire county. County average: –8.0%. My area: +5.8%. Again, in the long run it really makes little difference to me, but it still is nice to feel my house is worth more than it was a year ago.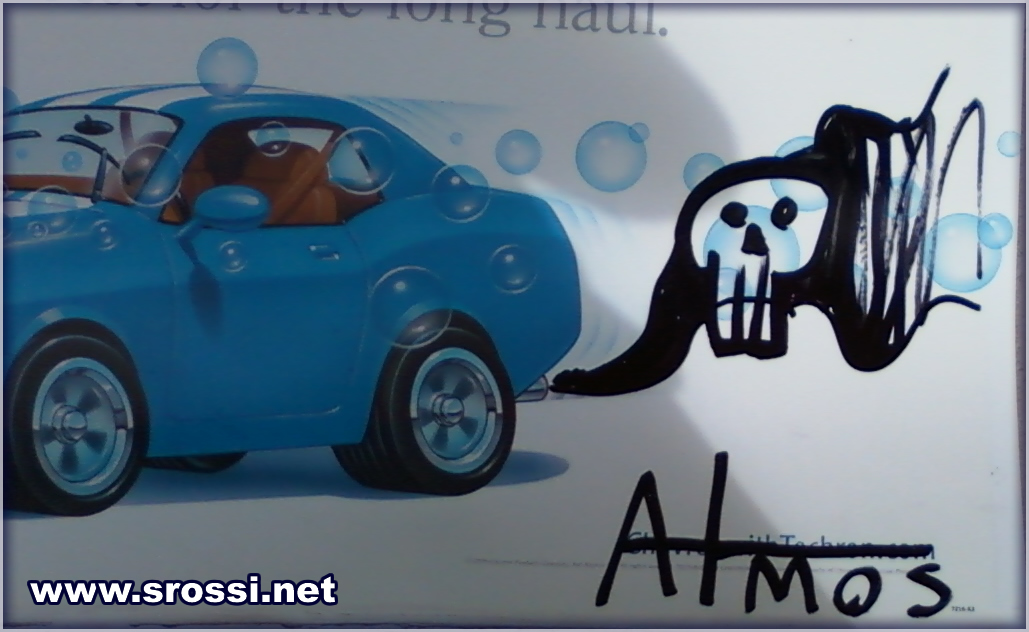 As you probably know, I hate graffiti. Art it is not, vandalism it is. And I would never glorify the gang crap by posting a picture of it on here. At the same time, coming from a familial background full of political activism and environmentalism, I couldn't help notice and respect that this is not the run of the mill gang crap. I still don't condone it – damaging someone else's property for whatever reason is still vandalism. But I was curious about it, so I took a picture of it (before removing it), came home and looked up "Atmos" on the internet.
This is what I got:
Atmos Energy. Natural gas supplier for many of the Southeastern states.

Atmos Engineering. Specializing in digital barometric and humidity sensors.

Atmos Clocks. Uh, they make clocks.

Atmos Music (on Facebook). Alternative and electronic music.
Atmos Music seemed like the most likely candidate so I checked them out. Still could be a reference to them, there were some environmental themes there, subtly, but it would have to be an offshoot since they are based in Southern California.
So, was it just some punk finding they didn't leave enough room to write "atmosphere" or some organized group? I just may never know.