KSL.com Classifieds are evil. To me, as evil as a bar is to an alcoholic. I was just perusing the available cars, which I do just for kicks every now and again. Most cars I can force myself to not buy, mainly 'cause I've got too many as it is, and no money. But this one, sheesh it's gonna be hard.
One of the funnest cars I've ever owned was a 1984 Ford Mustang Convertible, with the V-6, automatic, red with a white interior. Just like this one I saw on KSL.com for a mere $600.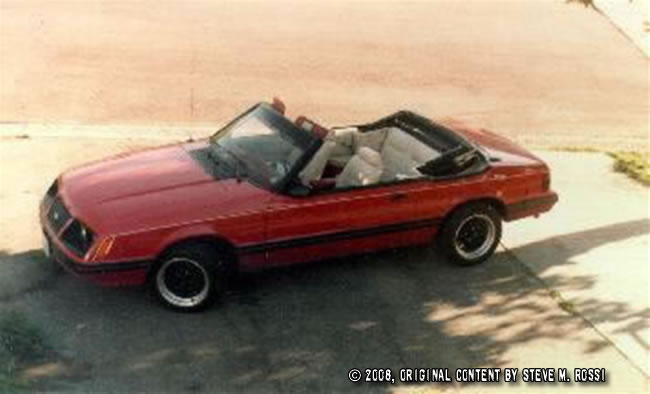 Now, I'm pretty sure it's not the exact car I used to own. It doesn't look like it was repainted in the recent past, although the paint could be oxidized enough so that it isn't a bright red anymore. But when I repainted mine, I had them write "Christine" in the pinstriping, right behind the back wheel, and this one for sale doesn't have it. I also think mine was totalled by the kid that bought it.
I'm tempted to go look at it, but afraid to because I just might end up bringing it home. It's been said before, will be again, but I truly do need to spend some time at the Henry Ford Clinic.