....
One of the things I love about CSI (the original) is how they weave humor into a TV show about murder, rape and other crimes. Today I was watching a newly downloaded episode (A Space Oddity) and it made me laugh out loud. Literally.
....
The first few minutes of CSI they introduce the story, Grissom was famous for pulling off a cute little pun right before cutting to the credits. In this episode two of the minor characters meet at a Star Trek convention, although they call it
Astro Quest
and they make no direct reference to the Star Trek characters.
....
The murder takes place on the bridge of the imaginary spaceship, a set brought along for the convention. The two minor characters immediately identify themselves as CSI, secure the scene and call the regular Police Detective, guy named Jim Brass. Hodges, the CSI calling Brass simply tells him that there is a situation at the convention. When Brass asks him what it's all about, Hodges relplies: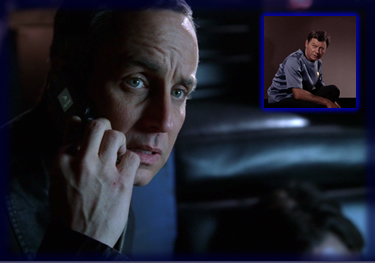 Being both a CSI and Star Trek fan probably helped.