This theme is the perfect showcase for my multiple old Ford LTDs.
THE TWOS
Old Blue (1969) and Christine II (1970)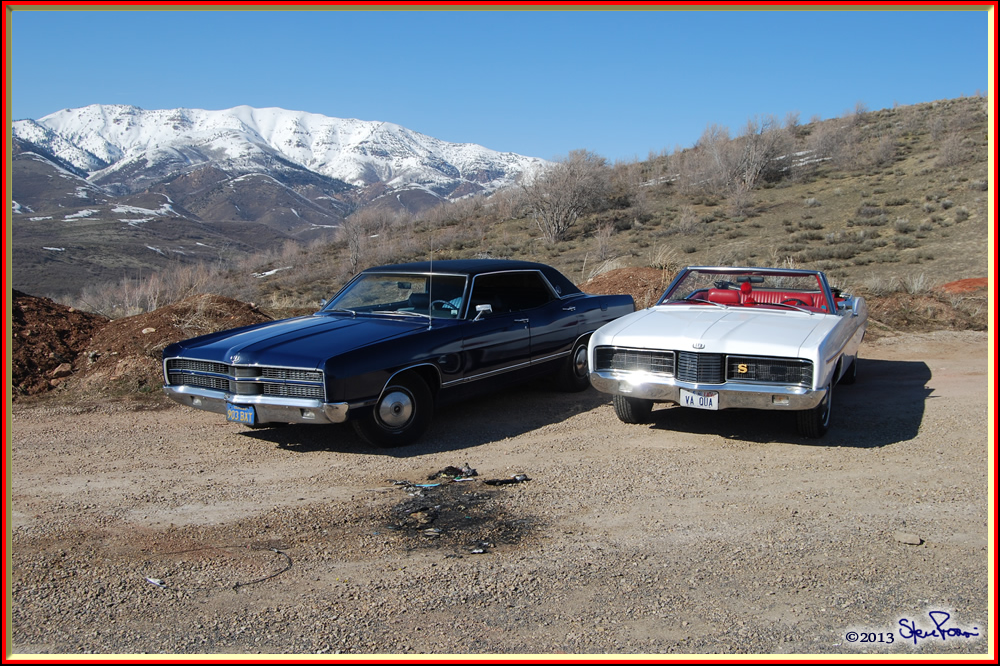 BattleCruiser III (1972) and Old Blue (although I no longer have the BattleCruiser).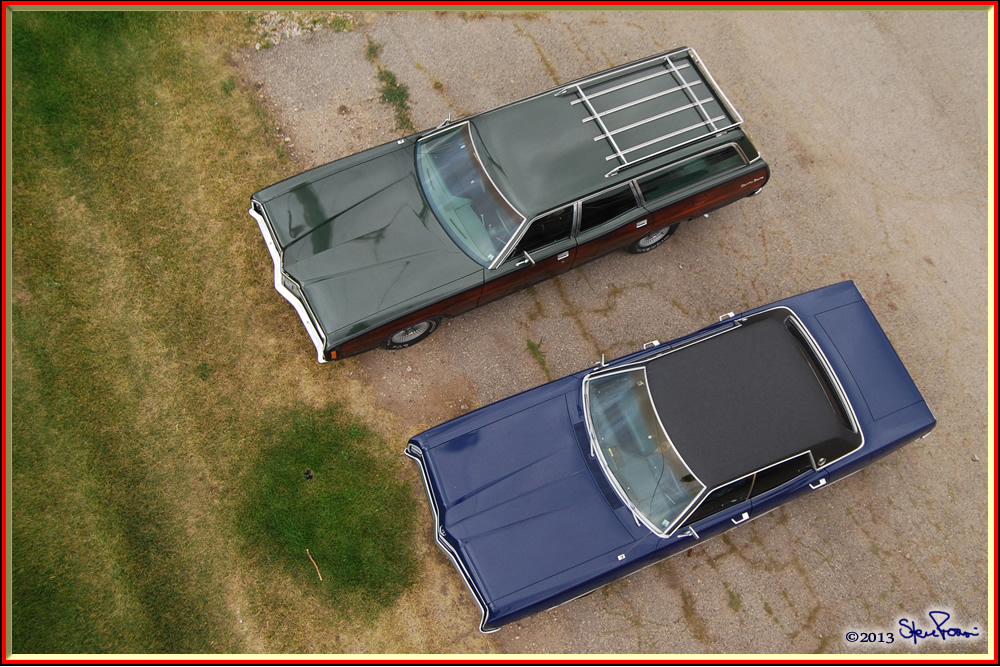 Alphonse (1978) and Old Blue (Alphonse is technically a Mercury Marquis, but that's just a Ford LTD with a Mercury badge on it).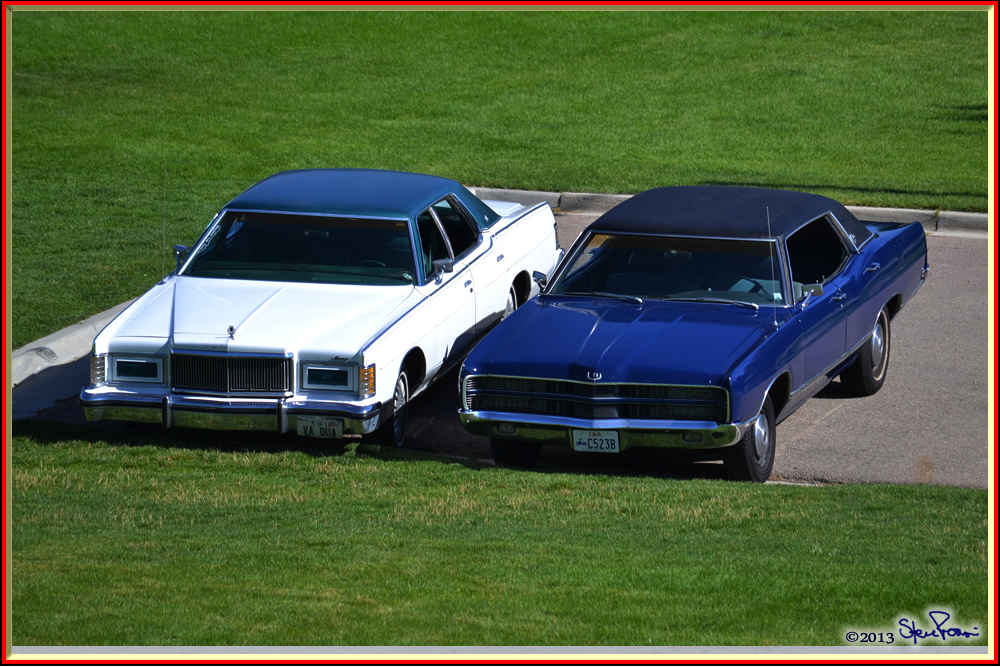 THE THREES
BattleCruiser, Christine and Old Blue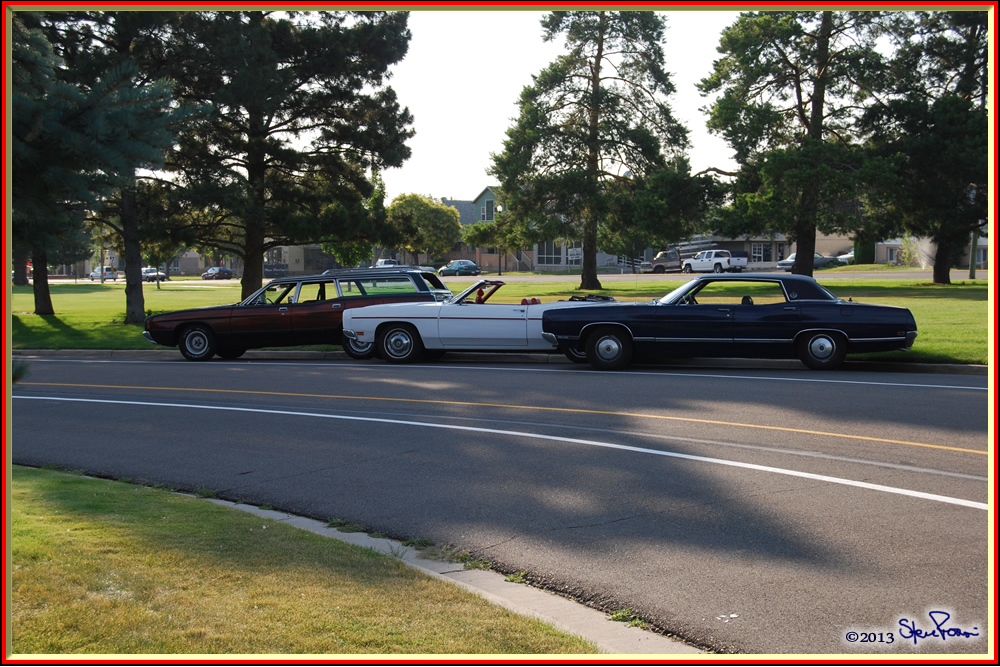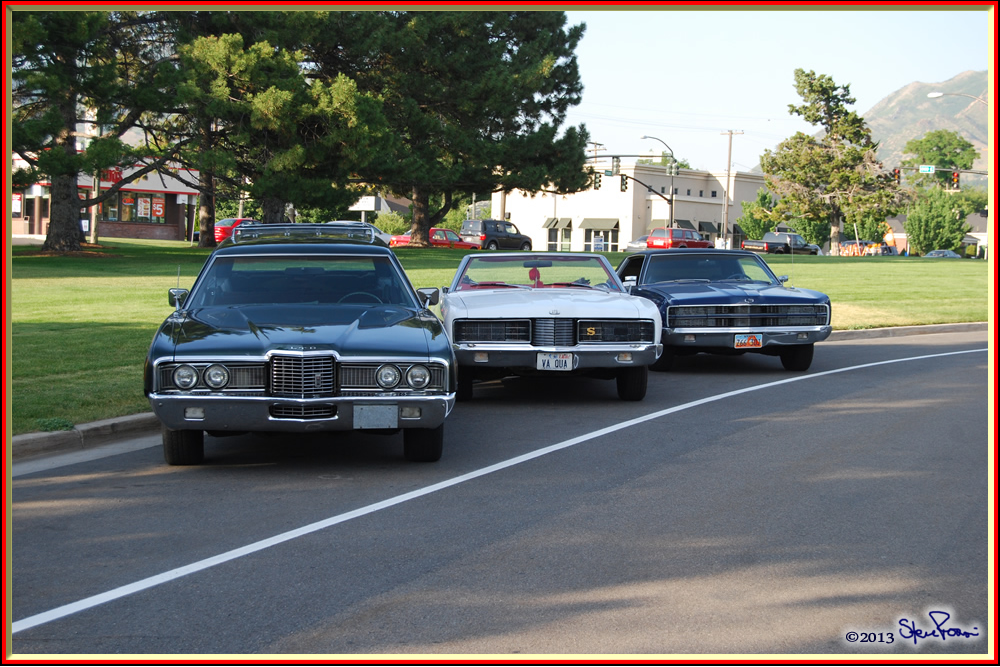 THE FOURS
Old Blue, Christine, BattleCruiser and Big Green (1972) (who is now brown. go figure.)