We finally got up above freezing, though the inversion is still in place.
With the melting of the snow, and practically nowhere for the water vapor to go, this enhances the smog with some wicked fog. The city has been socked in all day.
With just the smog, the air is harsh and almost hard enough to hurt if you try to run through it. But, for some reason, with the fog in the air, it seems soft to me. Part of that is probably the little bit of smog our ice storm on Thursday knocked out of the atmosphere. Yet, I've always loved the fog, the way it quiets everything down, the cozy feeling of solitude it gives me. I can't see everything, so it must not be there.
I took these pictures today, because it was actually warm enough to venture out of the warm house/car longer than just to run from one to the other.
Here's my house, in the fog.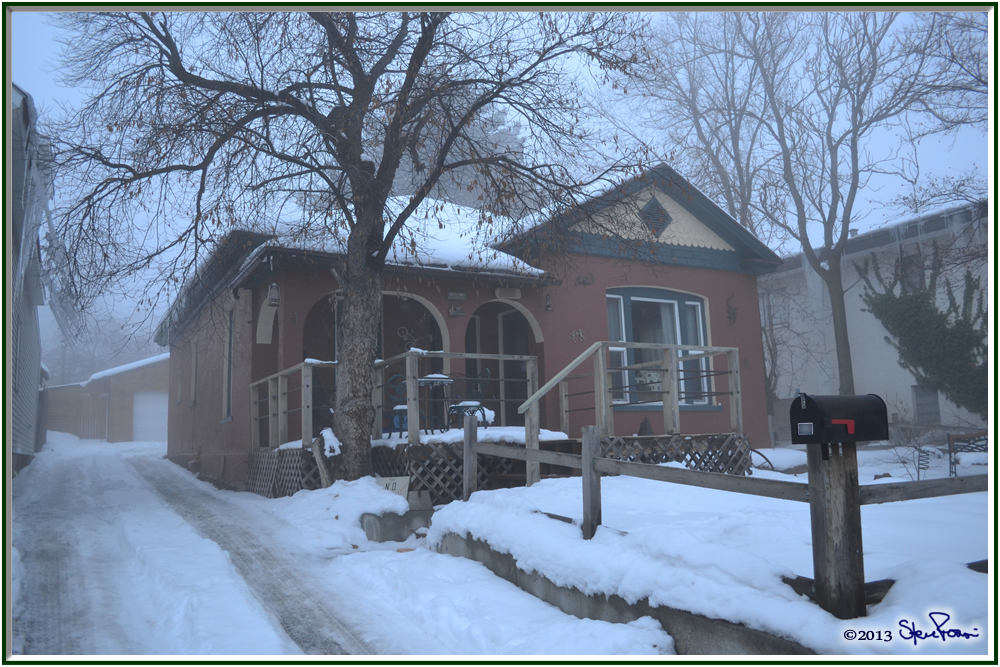 On the freeway. Don't worry, I wasn't driving while trying to focus the camera. I take these shots just by pointing the camera out the windshield and hoping to get something decent. Another benefit of digital cameras.
One of the entrances to the new high school that is about to be moved into.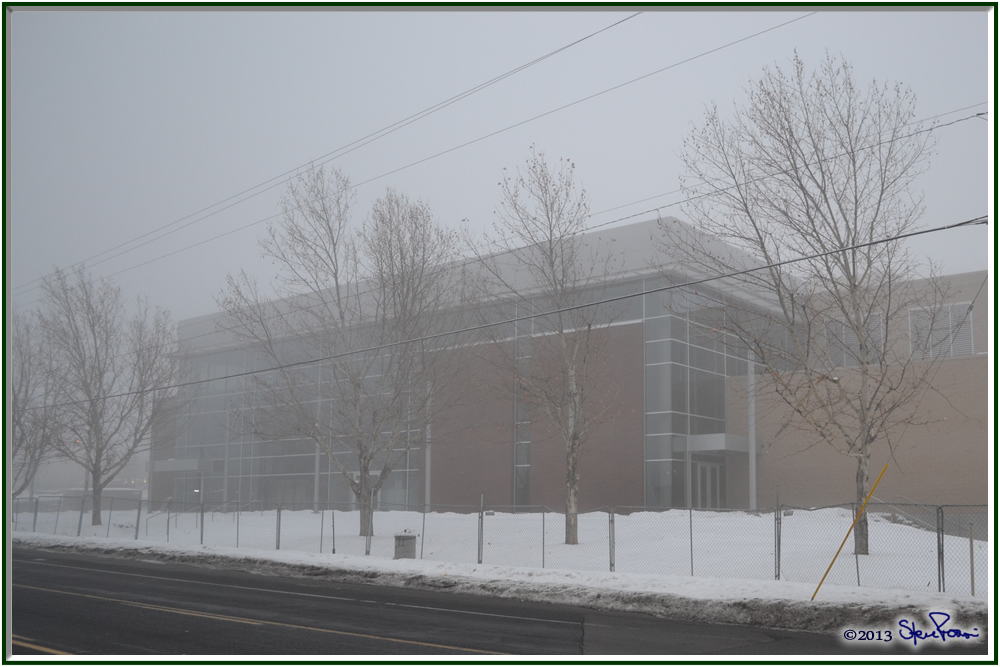 It's long enough that it just fades into the fog.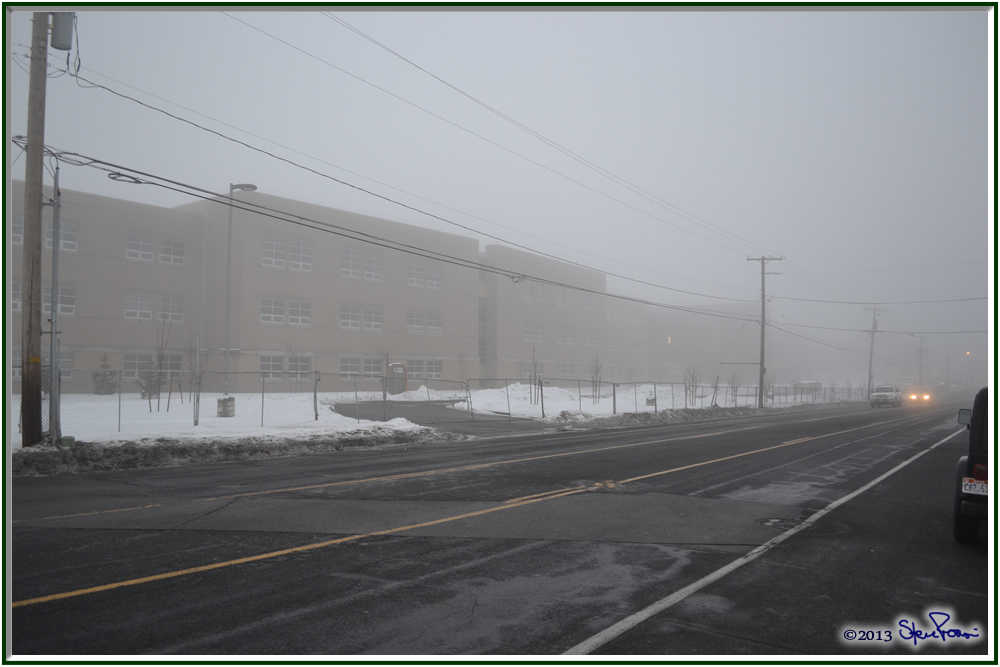 The front door of the high school the new one is replacing. By this time next year it won't be here.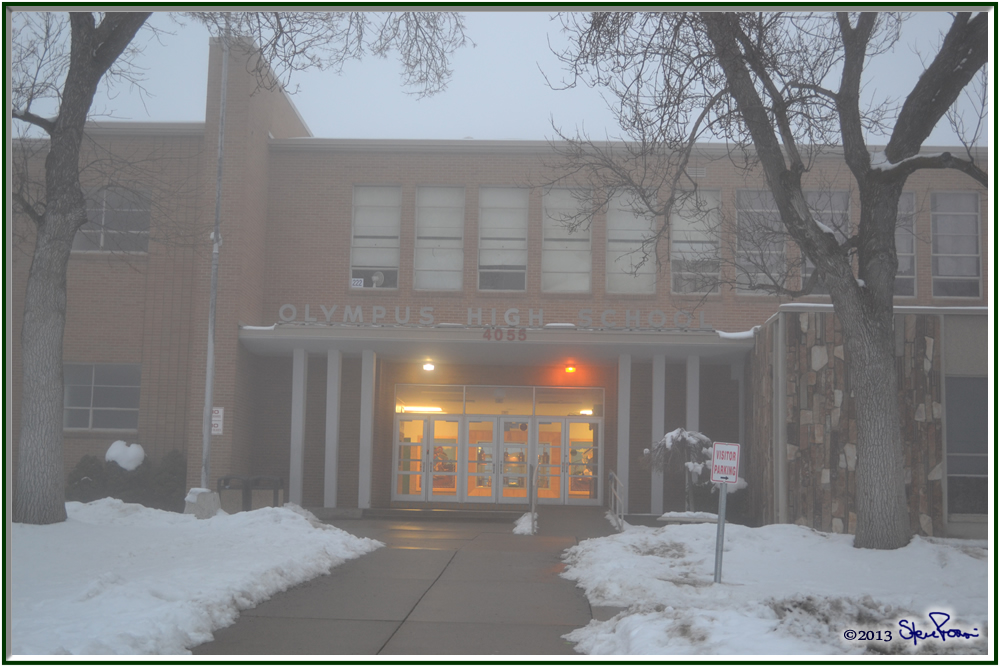 My school, at night in the fog.
On the freeway again, at night.