I shrink-wrapped my front door.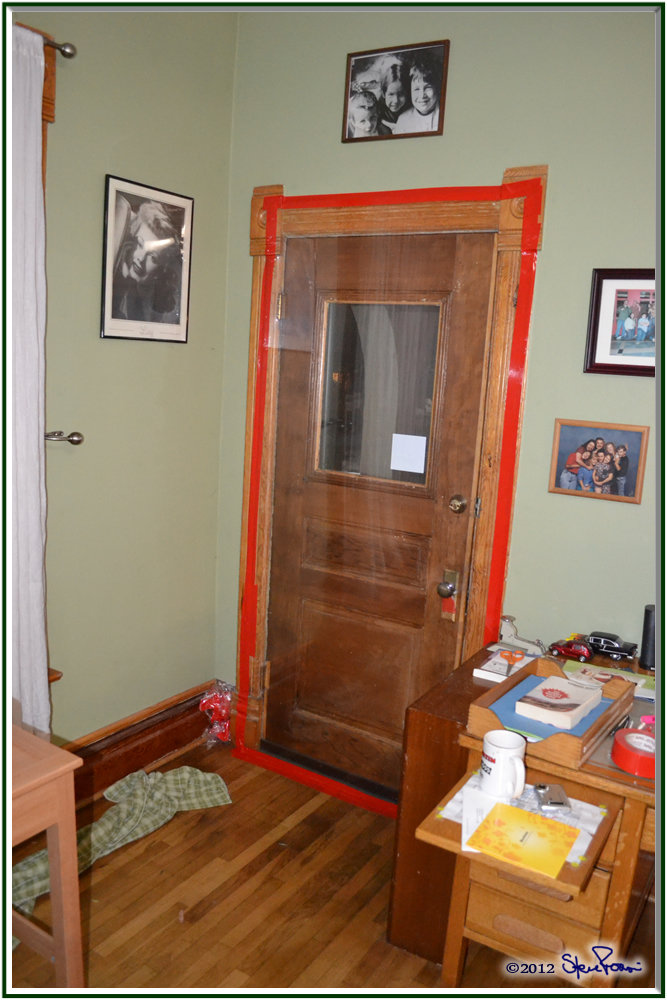 Yes, you read that right.
My house is 100 years old, with front doors that are very likely 100 years old also. Energy efficient they are not. Single pane of glass, door frame as tight as my size 13 shoes on size 7 feet. Yes, I've put weather stripping on. Nothing seems to work.
But I don't want to get rid of these doors, they were made back in the day when doors were ornamental, not just a pre-fab rectangle made to keep the heat in. They're classics.
But I'm really tired of my living room always being cold, no matter how high the heat is set. So with the leftover piece of window plastic I used to insulate the back porch, a couple of days ago I wrapped my front door. Tight as a drum.
Yeah, that means it is useless for the winter, but that's ok. I have a second front door in the spare room that I can use to get the newspaper and mail.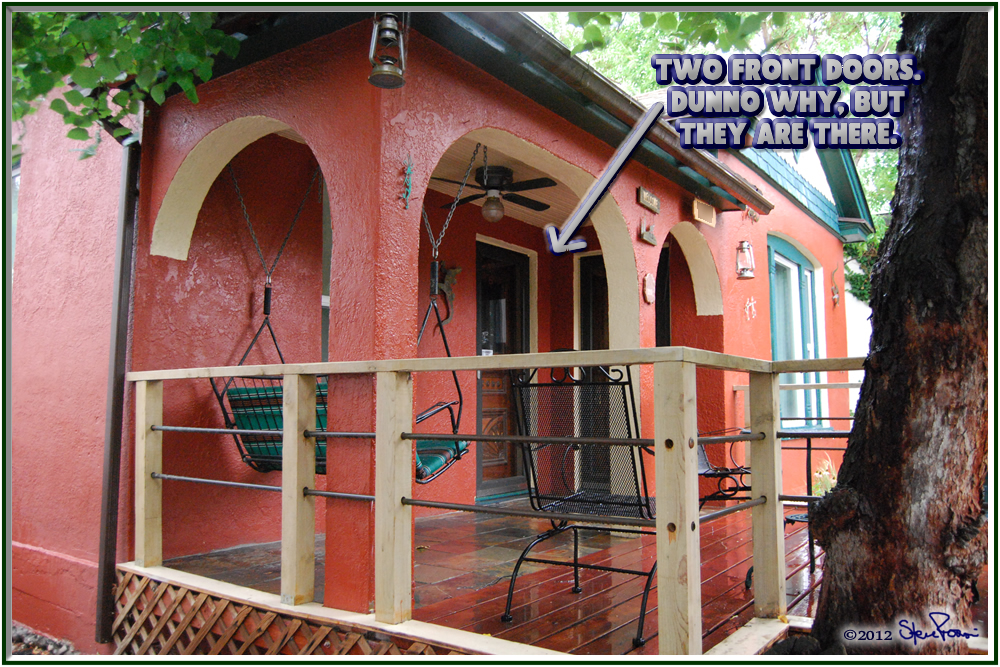 And now my living room stays toasty warm.